Remote work visas allow anyone who works remotely to settle in almost any country. This process can be difficult or simple according to the norms established in each nation. However, the options are many and you can analyze them to see which one meets your needs.
In this article, you will see a list of countries that offer remote work visas in 2022. In this way, you will know what the basic requirements are in each of them so that you are prepared. Let us see:
What is a remote work visa?
Which countries currently offer remote work visas?
How can we help you obtain a remote work visa?
1. What is a remote work visa?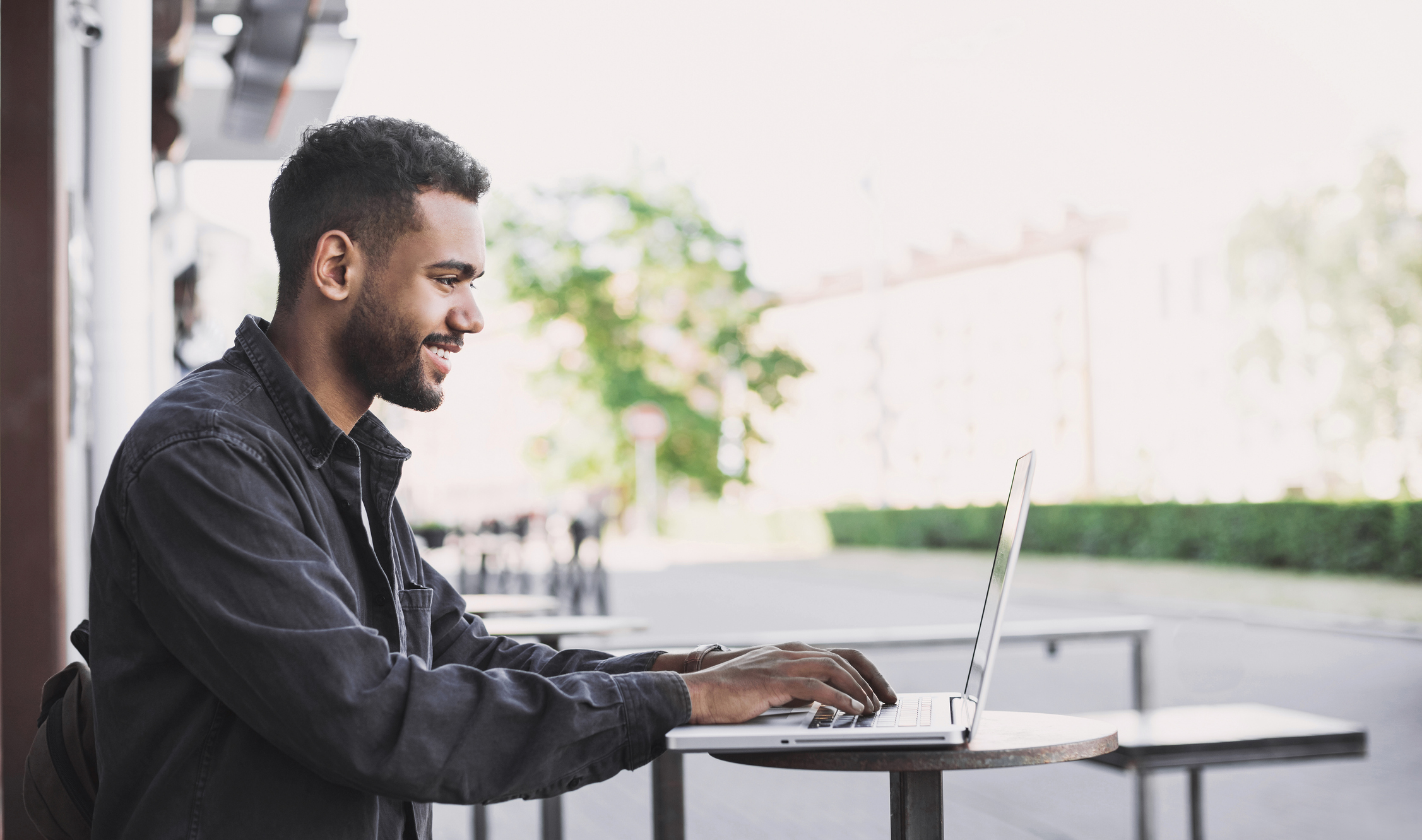 These visas are for individuals or companies that want to work in a place other than their country of origin. In this way, the countries that offer them want to attract international investors. Likewise, they attract remote employees to these countries to have a change in the usual work life.

There may be legal inconveniences to obtaining tourist or residence visas. Therefore, to attract remote workers, many countries offer remote work visas to solve these problems.
2. Which countries currently offer remote work visas?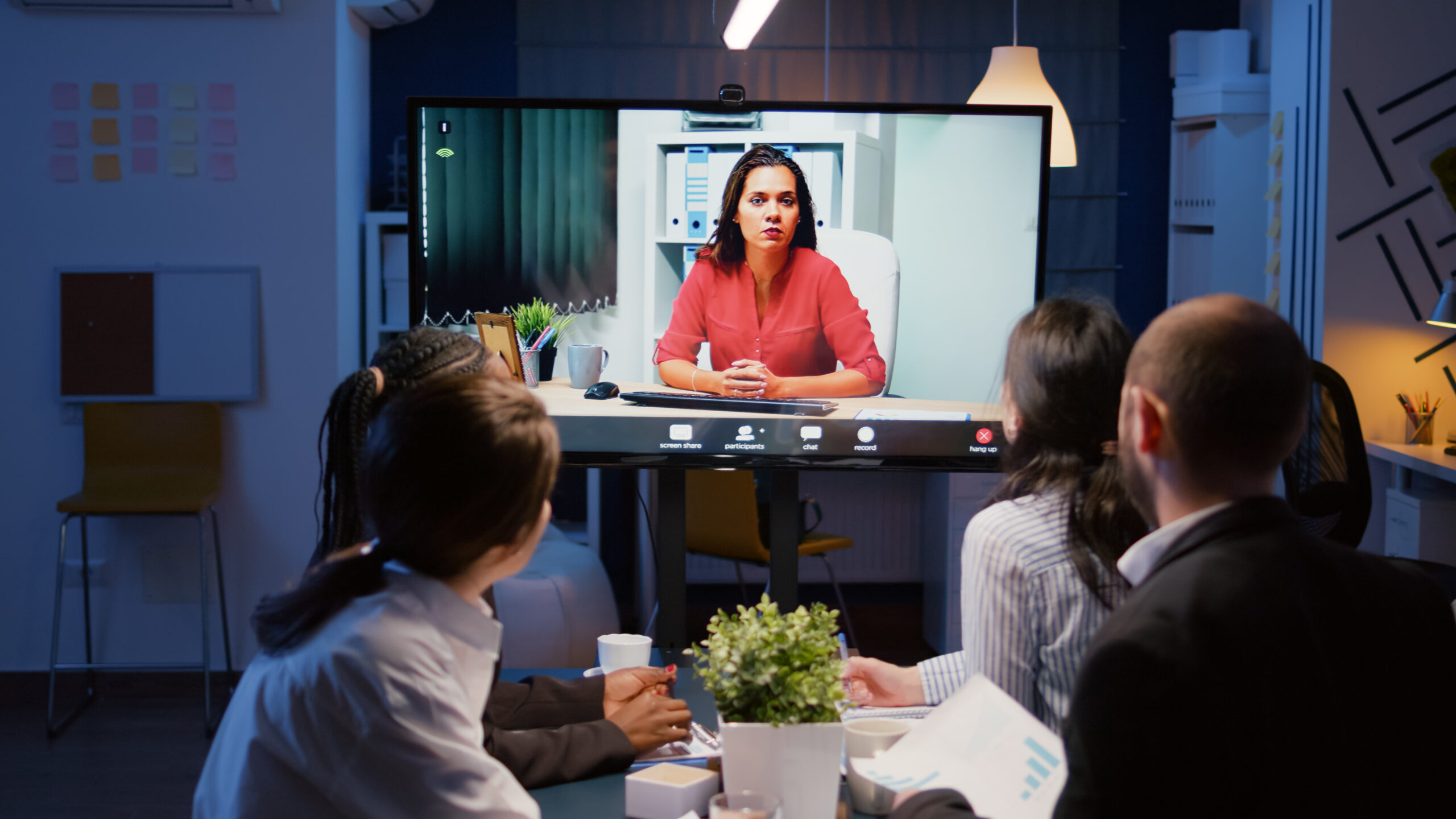 Currently, several countries offer remote work visas and in others, there are similar projects. In addition, other nations have seen that this type of work boosts the economy and are creating their visas. Below you can see a list of 22 countries offering remote visas in 2022.
2.1 Dubai (UAE)
Dubai implemented this one-year virtual employment program for virtual nomads and remote employees. Thus, it is possible to work for one year in this city, in addition to obtaining the benefit of 0% tax. The value of the visa is approximately AED 287.
2.2 Georgia
With the rise of covid-19, they created the Remotely From Georgia program that removes travel restrictions and allows for remote work. In addition, by working 183 days, you become a tax resident with an income tax of 20%. However, Georgia has a good plan for individual entrepreneurs, so that they only invoice 1% of their business up to around AED 155,000.
Also, this is one of the easiest remote work visas to acquire, very attractive for those who work remotely.
2.3 Croatia
This country offers a temporary residence permit and not a visa in the full sense. Likewise, you can make this permit application in Croatia or consulates and embassies of this nation. This visa lasts for one year and, after 6 months of absence, it can be requested again.
2.4 The Czech Republic
Prague, the Czech capital, offers a free temporary independent worker visa called Zivno. This is one of the most difficult remote work visas to obtain, as it requires a business license. Despite the above, this will allow you to work for one year and is extendable.
2.5 Estonian
Estonia managed to create an innovative e-residency program for remote workers. The program was created by the government of that country in the year 2020. This visa lasts one year and allows the worker to stay in the country and work remotely. As well, this was the first country to implement the digital remote worker visa.
2.6 Germany
This is a residential authorization for workers that allows the applicant to live in the country for three years. On the other hand, when processing it, you must wait around four months so that you can receive approval. Additionally, for its approval, it is necessary to demonstrate self-sustainability, in addition to consigning a residential address in Germany.
2.7 Norway
Norway is a nation that has shown itself to be progressive in creating an opportunity for digital remotes and independent contractors. This country is one of those that offers one of the remote work visas with a duration of 2 years.
However, you must have abundant financial resources, because Norway is a very expensive country to reside in. Therefore, to obtain it you must have an income of AED 35,719 and proof of accommodation.

2.8 Portugal
This country has a 1-year visa for self-employed workers and entrepreneurs, and you can renew it for up to 5 years. As in other places that offer remote work visas, you have the option of obtaining permanent residence. In addition, the cost of AED 83 for the visa and AED 72 for the residence permit standard.
In addition to this, you must demonstrate a monthly income of AED 600, which can come from various sources of income.
2.9 Malt
Malta, a small European island nation, has a digital remote visa called the Nomadic Residence Permit. This is aimed at nomadic employees who are not from the EU and has a duration of 1 year (renewable). For this visa, you must have AED 300 and an income of AED 2,700 per month to be credited.
In addition, you must rent or buy real estate to stay in the country with this visa.
2.10 Greece
This country offers one of the best internet speeds and you will be able to enjoy a low cost of living. Additionally, it offers two programs for digital remote workers that you can take advantage of. The first program consists of a 50% income tax reduction for 7 years. This is for certain nationalities returning or moving to Greece with a commitment to stay for 2 years.
On the other hand, the second program is the digital remote worker visa for non-EU/EEA persons. As well, this program allows a foreign worker to stay and do remote work in Greece for a foreign employer.
It is also applicable to people with their own companies registered abroad. Likewise, the period is approximately 1 year but it can be extended up to 3 years, for AED 75. It will require a creditable income of AED 3,500 per month, plus 20% for the couple and 15% for each child.
2.11 Romania
One of the advantages of settling in Romania is that it has one of the fastest internet speeds in the EU. This country approved remote work visas in December 2021. In addition, it lasts one year and is renewable for another year, for those who prove an income of AED 3,300 per month.
2.12 Hungary
The digital nomad visa in this country is called White Card, recently launched. Also, it is one of the easiest remote work visas to get for those earning AED 2,000 per month. You should know that this visa is designed for single people, under 40 years of age.
In addition, the cost of the visa in local currency is only AED 110 per applicant.
2.13 Barbados
In this country, the visa for remote workers is called the Barbados Welcome Stamp. However, as a tourist destination, it has a high cost of living, although it is cheaper than other islands. Your teleworker visa costs AED 2,000 for an individual or $3,000 for a couple or family. It lasts for one year and you must prove a profit of AED 50,000 per year.
2.14 Antigua and Barbuda
This is another of the islands that offer remote work visas, here called Former Digital Nomad Residence. This tourist destination has more than 365 different beaches, so tourism is well developed. As well, the cost of their program is AED 1,500 for an individual, AED 2,000 for a couple, and AED 3,000 for a family of 3 or more.
In the case of Antigua and Barbuda, your visa is valid for one year and you must prove a salary of AED 50,000 per year.
2.15 Bermuda
This country has chosen to call its visa program Work From Bermuda. There the process is one of the cheapest and you do not need to prove any specific salary. However, the cost of living in this place is one of the highest in the world. The cost is only AED 263 and, as in other countries, it has a validity period of 1 year.
2.16 The Bahamas
The Bahamas Extended Access Travel Program Stay (BEATS) offers the opportunity to stay for 12 months, extendable to 3 years. Also, one of the advantages of its 16 islands is that no taxes are charged. The cost of this visa is divided as follows:
An AED 25 application fee.
A fee of AED 1,000 for the first applicant and AED 500 for each dependent.
As well, you do not have a specific income but you must have a letter from your current employer or proof of work and income.
2.17 Curacao
Here the remote work visa program is called @HOME in Curacao. Also, this allows an initial stay of only 6 months but you can extend it for another six months. It costs AED 294 per person and you only need to show proof of financial solvency.
2.18 Costa Rica
In the case of this country, this visa was already valid before the start of the pandemic and is called Rentista. In the case of Costa Rica, this visa allows foreigners to stay for 2 years (extendable). Particular detail is that this program is only for freelancers or entrepreneurs, not for those who work for another company.
The cost of the program is AED 250 but you must prove a net income of AED 2,500 per month for the last 2 years. Otherwise, you must deposit AED 60,000 in a bank in Costa Rica.
2.19 Mexico
One of the Latin American countries that offer remote work visas is Mexico, a favorite destination for digital nomads.A couple of reasons for this are their 6-month tourist visa and the low cost of living. He also has this visa that allows him to stay for one year and can be renewed later for another 3 years.
In this country, you must show an income of AED 1,620 per month or a bank balance of AED 27,000.
2.20 Panama
Panama offers such a visa for those who can prove an annual income of AED 36,000. In this country, a remote worker will have a high internet speed and a low cost of living. Also, this visa is known as the Short Stay Visa for Remote Workers and lasts 9 months.
In this particular case, you can extend it for another 9 months and it costs AED 300.
2.21 Brazil
The remote visa program was officially published on January 24, 2022, in this South American country. As in many countries, this will be a one-year visa, renewable for an additional year. In addition, the minimum monthly income of the applicant must be AED 1,500, and the process must be done at a Brazilian embassy.
2.22 Mauritius
Here the program is called Visa Premium, where no fee or proof of income is needed. For this reason, it is one of the most attractive remote work visas for digital nomads. This visa is valid for 1 year and you must only have an independent business or work for a company outside of Mauritius.
3. How can we help you obtain a remote work visa?
This visa allows this type of worker to carry out their work from outside their country of residence. More and more nations are joining this trend, as it has countless benefits for the local economy. In this sense, if you are a remote worker, you can choose the destination that suits you best.
In this sense, we can offer you the necessary advice to obtain a visa of this type in Dubai or elsewhere. Also, here at PEO Middleast, we can help you with professional services for your company, such as global immigration, or relocation solutions. In the same way, we have a specialist in the incorporation of personnel for any business.

Do you want to know more about remote work visas? In that case, please contact us via email at [email protected]. Likewise, we have an always active phone +971 43 316 688 so that you can clear up your doubts on this or any other topic.
Also, if you want to work with our team, go to thetalentpoint.com website and apply for our vacancies among the many available. Alternatively, you can do so via email at [email protected], do not miss this opportunity.