Although many people may think that working remotely is something comfortable and easy to do, it can be challenging. The remote team challenges can cause a company to reconsider offering this type of work. In addition, it can result in these workers feeling isolated, experiencing exhaustion, or increasing their stress levels.
In this article, we lay out 8 challenges you face with your remote teams. Also, you will get to know the solutions that you can apply to defeat it; as well as tips for having a strong remote team. Let us see:
8 Remote team challenges?
How can you create the best remote work team?
How can we help you meet the remote team challenges?
1. 8 Remote team challenges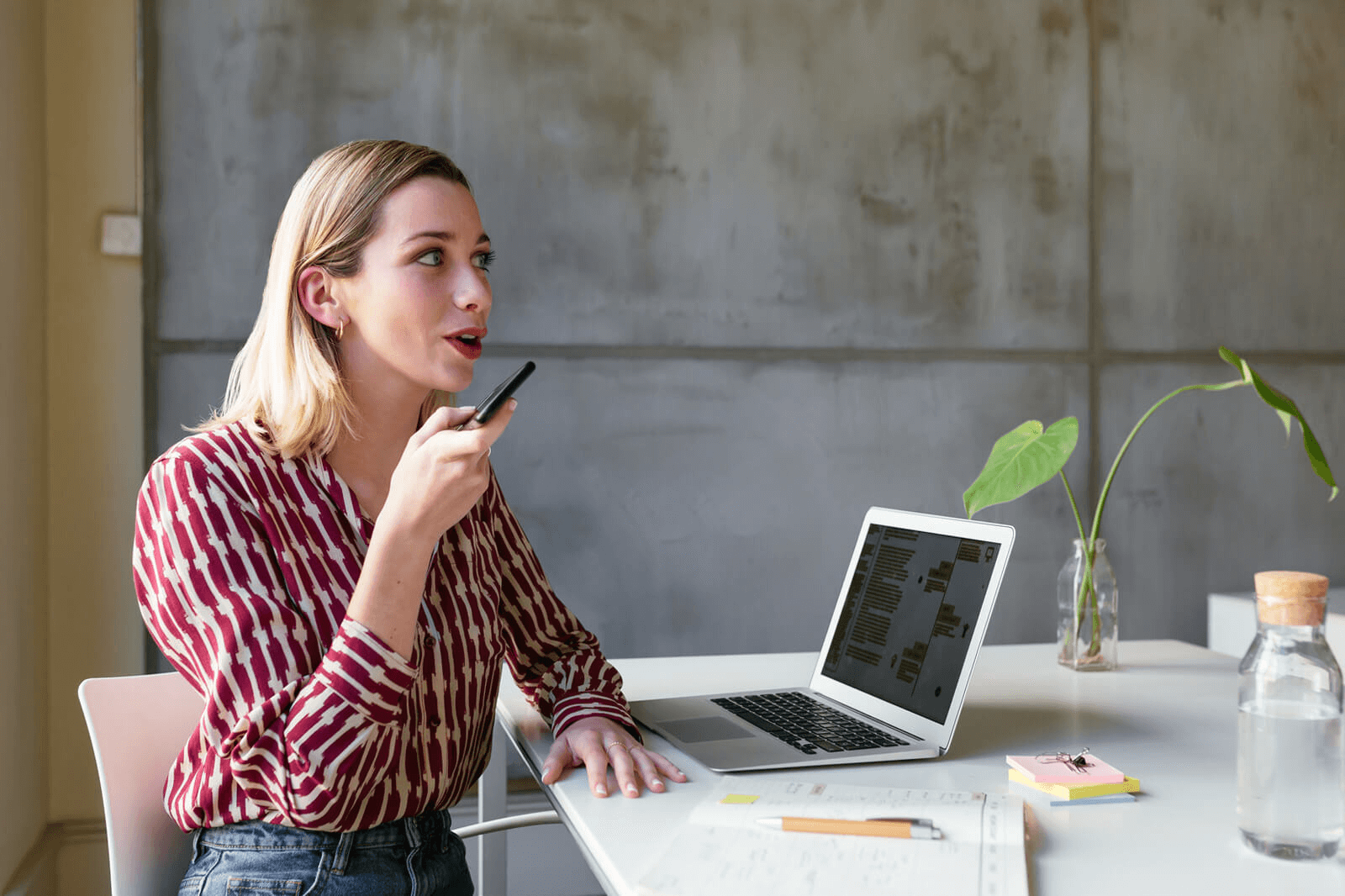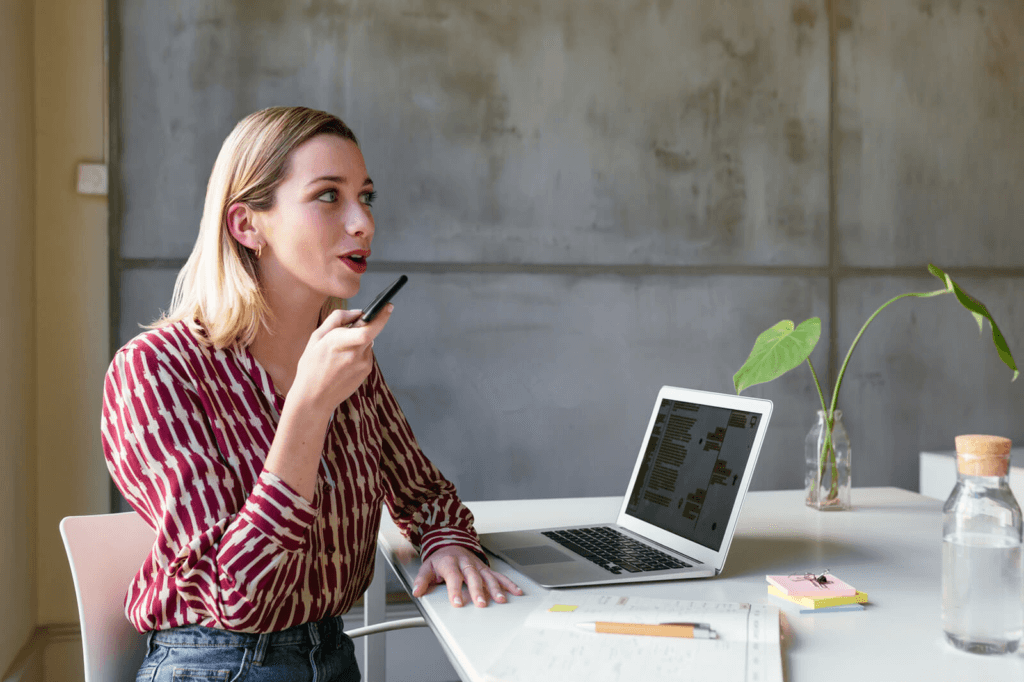 The remote team challenges facing a business can overwhelm them if they do not look for an efficient solution. Therefore, we present a list of 8 challenges and how you can solve these problems.
1.1 Communication
One of the most important elements for a remote team to be successful is communication efficiency. In this case, when you are managing remote workers you need to know what each member is working on. Therefore, you must establish open communication with your employees, although it is not easy to do.

A solution that you can use to solve this problem is to create a specific place for communication. This can be done for workers in the same department or who work on the same project. For example, they can use a tool that allows communication internally and through various channels.
Also, when you are managing remote employees, you can implement a system where workers see answers to frequently asked questions. Therefore, use all the necessary elements to allow constant and effective communication.
1.2 Trust
Another remote team challenge is that there are trust issues on the part of team managers. These are related to the problems that have to do with the management and supervision of work teams. Reasons for low trust may be due to a lack of a strong relationship between the company and these workers.
Also, this difficulty may be due to the lack of personal interactions that allow better interaction with employees. There can also be interruptions and even unexpected differences in time, distance, and culture. Therefore, to overcome this situation, leaders must build relationships of trust with the employees.
For example, allow employees to have autonomy, initiative to perform tasks, and evaluate the results.
1.3 Productivity
Many managers who are managing remote employees may not accurately know the work pace of their workers. Likewise, it is difficult to establish the level of productivity both on the side of the manager and the worker himself. Therefore, there must be good remote employee productivity management within your business.
Thus, this can be done by maintaining constant contact with the worker or team that works remotely. Some methods you can use to measure the productivity of your remote workers are:
Create a company blog to keep up with fluctuating information.
Set a specific number of communications for a certain time.
Establish the communication method that you consider appropriate (calls, SMS, social networks, etc.) to better understand the performance.
With remote employee productivity management, you must set the same criteria as for face-to-face work. In this way, clear expectations will be established regardless of how and where your team works.
1.4 Exhaustion
A person whose job is remote may face challenges such as physical and mental exhaustion. This increased with the arrival of the pandemic, in which employees had to confine themselves and deal with the situation. Although the measures have been relaxed, it is good to create a conducive work environment to face this challenge.
Therefore, to address remote team challenges related to burnout, you can be guided by the following:
Find out what factors are causing your remote employees to burn out.
Clearly state what you expect of your workers and make these expectations consistent with those of the company.
Allow them to engage in activities that relieve stress and breaks from routine.
1.5 Company culture
The culture of a company is an important element to have a productive business with calm employees. However, you need time to cultivate this culture and find employees who fit into it. One of the remote team challenges you face is developing company culture in these workers.
In this sense, when you are managing remote workers, create a plan so that this team reflects the values of your business. Start by establishing how supervisors and managers interact with remote workers. For example, an open communication policy must be, that everyone can communicate with everyone.

Therefore, according to how you want to establish your culture, establish a program that adequately incentivizes it. Also, organize meetings in which your remote employees participate and can interact with their company colleagues.
1.6 Programming
Having remote workers in various parts of the world makes it difficult to coordinate the work time of each one of them. This is because it is difficult to find a specific time when all your workers are working. Therefore, it is important that you know if deadlines are being met, if shifts are being met, etc.
Therefore, when you challenge employees to meet any semblance of a schedule can be made difficult by this situation. Thus, you can opt for asynchronous work, a common trend among remote work teams today. This consists of allowing your workers to establish their work schedules and complying with the established deadlines.
Likewise, to solve the remote team challenges that have to do with the programming establish an assertive communication. Also, with whatever method you use to deal with this situation, define deadlines, communication ethics, and follow-up, among other guidelines.
1.7 Isolation
It has been proven that remote work, when carried out well, offers substantial benefits in terms of productivity. However, a person whose work is remote may face challenges such as loneliness and isolation.Both aspects can make a worker unproductive when working from home.
In addition, both loneliness and isolation negate the advantages of teleworking and tire the worker. Even in face-to-face work, not all employees are actively engaged in their workplaces. However, the traditional way of working made it possible to create an environment where employees did not feel lonely.
Therefore, it is important to establish adequate mechanisms when you are managing remote workers so that they do not feel isolated. For these reasons, you can better manage the motivation of your employees in the following ways:
By assigning a mentor, you can offer unconditional support to a worker if they feel overwhelmed.
Set up regular meetings where the worker has time to participate.
Reward employees for their contributions, through a message of recognition or a gift.
An effective way to motivate a worker is through training and development sessions.
1.8 Social interaction
This aspect of remote team challenges is related to the previous one, and equally, its lack of productivity decreases. Social facilitation is when a worker exerts more effort when they feel that their peers are looking at them or working hard. Therefore, when a person works remotely, the effect is invalidated.
Therefore, a manager must be able to solve these remote team challenges by improving social connectivity. Thus, through the appropriate virtual means, you can improve the interaction of your remote employees. In this way, social connection helps improve productivity in tasks where employees must collaborate.
Furthermore, when well established, the interaction between employees increases innovation and efficient communication, among other aspects. Also, with the right tools, you can create a virtual environment for fun chats, meetings, and get-togethers. Therefore, make an investment effort in socialization platforms that, in the long run, will be of great benefit.
2. How can you create the best remote work team?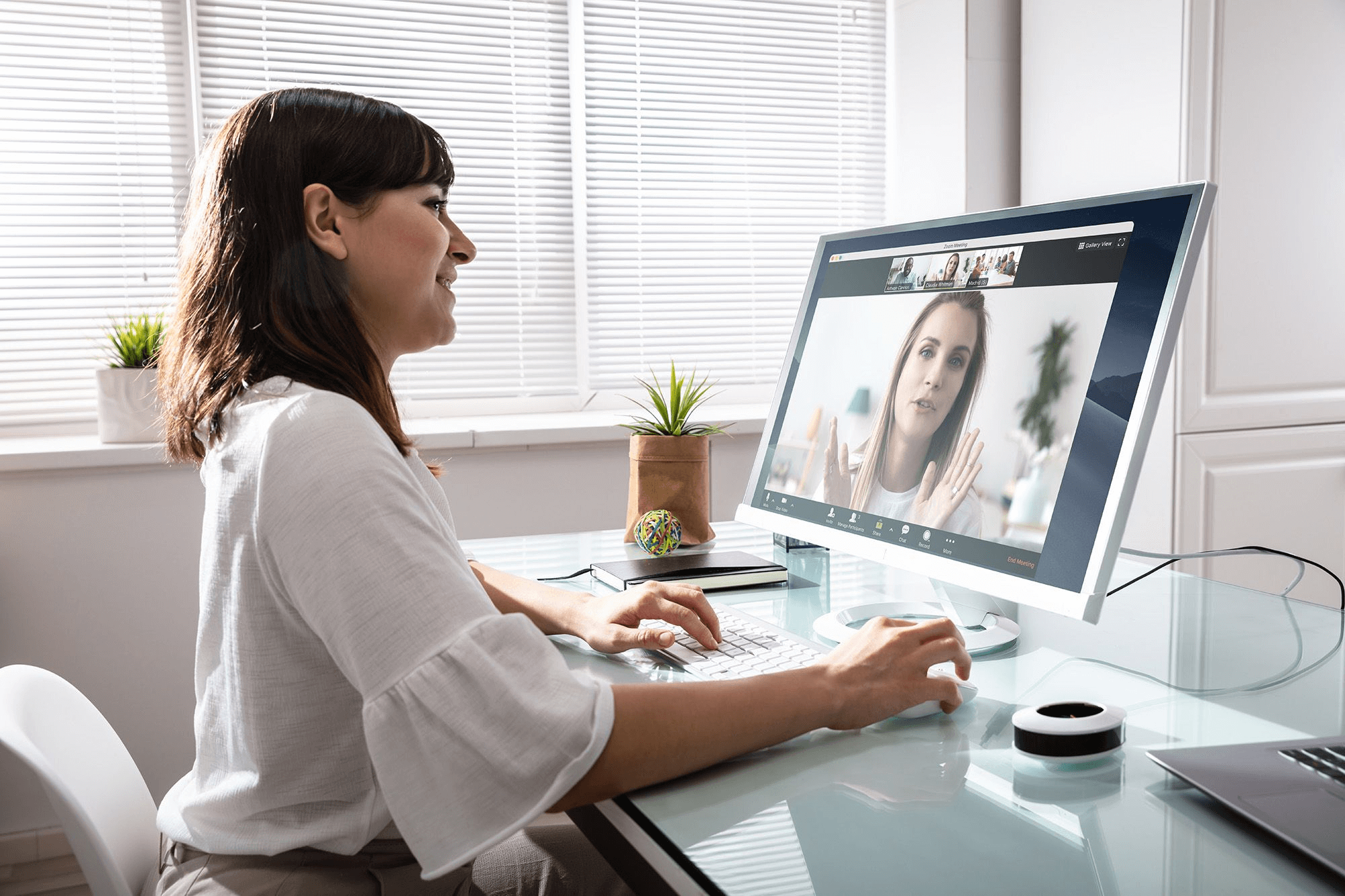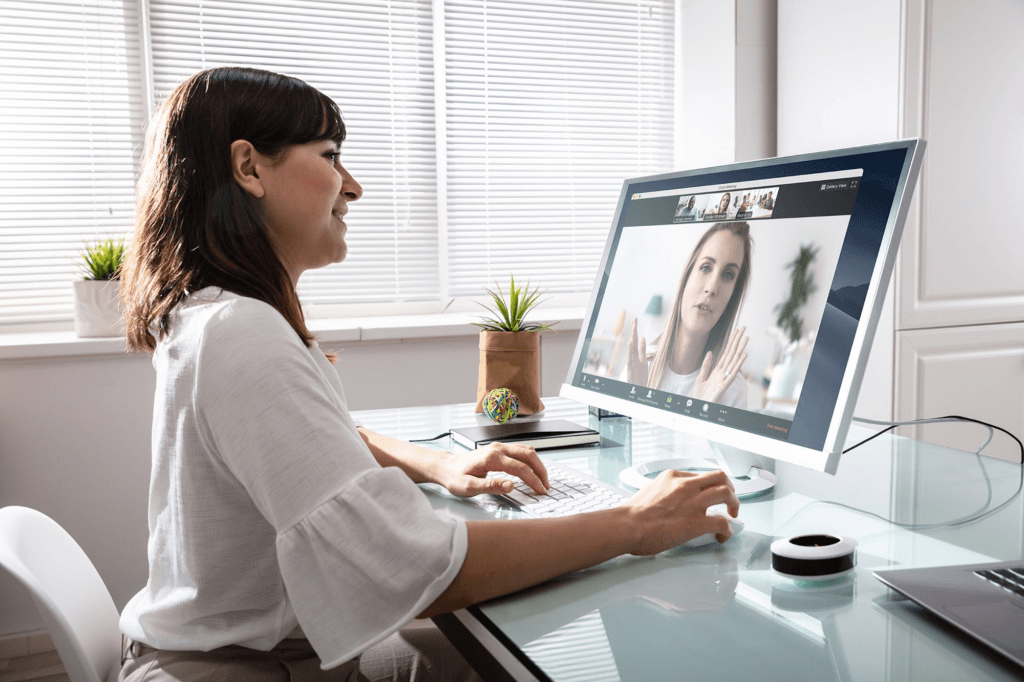 It is important to overcome the remote team challenges, and this starts with building a team capable of overcoming these challenges. Therefore, here are some recommendations for you to consider when building your remote work team and hire the best remote workers.
2.1 It is important to create a quality onboarding experience
To do this, make it clear to remote employees what your organization expects of them at the start of their duties. Also, introduce them to the company culture, tools, workflow, and other important aspects performing virtual onboarding. For example, create a systemized employee handbook that spells out the items mentioned thus it is not overwhelming.
2.2 The first day, a good impression
As a person whose work is remote may face challenges such as isolation, start by making a call from day one. Also, if you make a video call with several members of the work team, it will make the welcome warmer. Likewise, create a communication space for any questions that arise, for a couple of weeks.
This helps the employee feel more confident, reducing the nervousness of starting a new job with new colleagues. Similarly, show that you value their opinions by offering them a means to communicate their experiences and share them with other employees.
2.3 Communicate clearly and continuously
As we have already mentioned, one of the remote team challenges is the lack or deficiency of communication. Therefore, establish an open communication where empathy plays a crucial role and breaks the barrier of distance.
2.4 Set a clear mission
Let your remote team know the mission, the goals you want to accomplish, and what you need to get there. Also, ask them to be diligent about documenting their progress, as well as other important points.
2.5 Recognize team achievements
Remote employee productivity management can be challenging compared to an on-site worker. However, this should not be a problem so that your team is constantly motivated to carry out their work. Therefore, publicly recognize and celebrate the achievements of both your remote work teams and individuals.
2.6 Face-to-face quality time
Stay connected with your telecommuting team with regular face-to-face meetings, while the opportunity exists. If that is not possible, you can do it through an appropriate technology platform so your employees know you care. Also, encourage your supervisors or managers to participate as well.
2.7 Encourage the adoption of a calendar
Work is important but so an employee does not feel overwhelmed, encourage them to create a schedule that allows them to relax. In this way, you will be able to balance work and social life outside of work. Flexible hours do not mean employees cannot meet goals, you just need to make clear what you expect.
Hence, when you are managing remote employees let them set their hours by making it clear that deadlines need to be met. Therefore, it gives confidence to its employees so that they can carry out projects without neglecting their personal lives.
3. How can we help you meet the remote team challenges?
It is not easy to manage a work team that performs its tasks remotely, the challenges are present. However, with good management by supervisors and the right tools, these difficulties can be overcome. Focus from the start on building a quality remote team and help improve those on board.
Creating and managing a remote work team is easy with the assistance we can provide you on PEO Middle East. In addition to this, you can count on the best Employer of record service in the United Arab Emirates and more. Looking to bring expatriate workers to the Emirates? Learn about our global immigration service.


Do you want to know how to face the remote team challenges in your company? Do not worry, we are experts in it and we will help you; just contact us by number +971 43 316 688. You can also send us an email with your questions and concerns to the email address [email protected].
On the other hand, on thetalentpoint.com, you will find many offers for you to work in the company of your dreams. Likewise, you can choose to send an email with your CV to the address [email protected].