Remote work is not something new, but as of 2020 with the start of the pandemic, this type of work has increased. Many companies chose to include this modality for many of their employees. Likewise, remote work visa options are increasing in many countries for the "digital nomads".
In this article, you will be able to see what is this kind of visa, as well as the procedure to apply for it. Likewise, the documents that must be consigned at the time of application are detailed. Here are all the details:
1. A visa to work remotely
2. How do they work?
3. What is a remote work visa in the UAE?
4. What are the requirements to obtain one?
5. What is the procedure to request the visa?
6. What is the cost of the remote work visa in Dubai?
7. Other things you should know
8. How can we help you in this process?
1. A visa to work remotely
This is a permit granted to those who wish to work remotely. Said work would be carried out in a country where they do not reside while continuing to fulfill their work duties. However, this will only be possible if the work is in this modality, totally independent and that can be supported economically.

This type of work permit allows people to take care of themselves without having to be present at the place where they work. In addition, they can fulfill their duties wherever you go as long as you have the necessary technology, such as a computer and the internet.
2. How do they work?
In each country, the remote work visa is processed in different ways, according to its law. Thus, some require interested parties to go to their embassy or consulates and others can be processed online. But, they all have as a rule that the person has an updated passport and proof of income from the country of origin.
Not all people have access to this type of permit, since there may be some factors that can negatively influence obtaining this work visa. For example:
In many cases, it depends on the individual's nationality.
The person must have a good visa application history.
If the person who wants the visa is considered a danger to the integrity of the country or its inhabitants.
The salary received is also a condition at the time of the request.
2.1 What countries grant this type of Visa?
Because remote workers have become common these days, many nations offer this option. Below is a list of countries that grant this visa:
Germany: This country offers remote visas for artists and for other work fields (German Freelance Visa or "Freiberufler").
Czech Republic: The procedure is carried out in person at the consulate or embassy. It offers a business visa (Visa Zivno or Zivnostenske) that takes between 90 and 120 days, so you must apply in advance.
Portugal: The temporary residence permit can be used by entrepreneurs and digital nomads. This type of visa allows the holder to stay in that country for more than one year.
Norway: They have a remote work visa for digital nomads and for those who are working on Norwegian projects, this visa is called the Independent Contractor Visa.
Estonia: People in this country can opt for a visa exclusively for remote workers. Likewise, they can choose if they want to acquire it for a short or long stay.
Croatia: In this country, you will need to have health insurance, work insurance, as well as economic resources. At the same time, background checks and rental agreements are also required. This visa is for one year only.
Greece: In this case, the process is online, with 50% taxes and it is also for one year.
Italy: Their taxes have a deduction of 70%, which is why many have chosen to settle in this country since 2020.
Other countries that offer this visa are Colombia, Antigua and Barbuda, Australia, Barbados, Bermuda, Cayman Islands, Costa Rica, Curacao, Dominican Republic, United Arab Emirates, Georgia, Indonesia, Mexico, Mauritius Islands, and Thailand.
3. What is a remote work visa in the UAE?
The United Arab Emirates is also one of the countries that issue this type of visa. You can choose, for example, a remote work visa in Abu Dhabi or the paradisiacal emirate of Dubai. This visa, as in other countries, lasts one year and will have several benefits when obtaining it.
Since the UAE government adopted this legislation in March 2021, many people look for ways to get one. Especially a remote work visa in Dubai, one of the most desired destinations for both tourists and workers. This visa allows many people from all over the world to live and work remotely, with benefits and limits.
There are several benefits of carrying this type of of visa in the UAE. Some of them are:
Upon approval of the application, you can take your wife and children with you.
You will get all the services that the UAE offers (utilities, schooling, telecoms).
Dubai has one of the best digital infrastructures in the world.
UAE is one of the safest countries in the world, as well as a high-quality lifestyle.
A great advantage is that you will not pay taxes on income.
You will be able to enrich your knowledge, thanks to the opportunity to interact with people from all over the world.
You will get an Emirates ID.
4. What are the requirements to obtain one?
People from many parts of the world can apply for a remote work visa in Dubai. This program is exclusively for people who live and work outside the United Arab Emirates. As well, people who are eligible to obtain it can be employees, start-ups, entrepreneurs, and business owners.

However, there are certain requirements to start the process of this kind of visa in Dubai. So, depending on your employment relationship with the company, you must comply with the following:
You must have a passport with a minimum validity of 6 months at the time of application.
Have health insurance that covers the UAE. This can be local or travel health insurance.
Also, if you are an employee:
You must have proof of employment from the company you work for (valid for at least one year).
A minimum proven income of $5,000 per month.
A pay stub for the last month.
Three preceding bank statements.
On the other hand, if you own a company, you must submit the following:
Proof of business ownership for one year or more.
As with the employee, the minimum wage must be $5,000.
Three preceding bank statements.
5. What is the procedure to request the visa?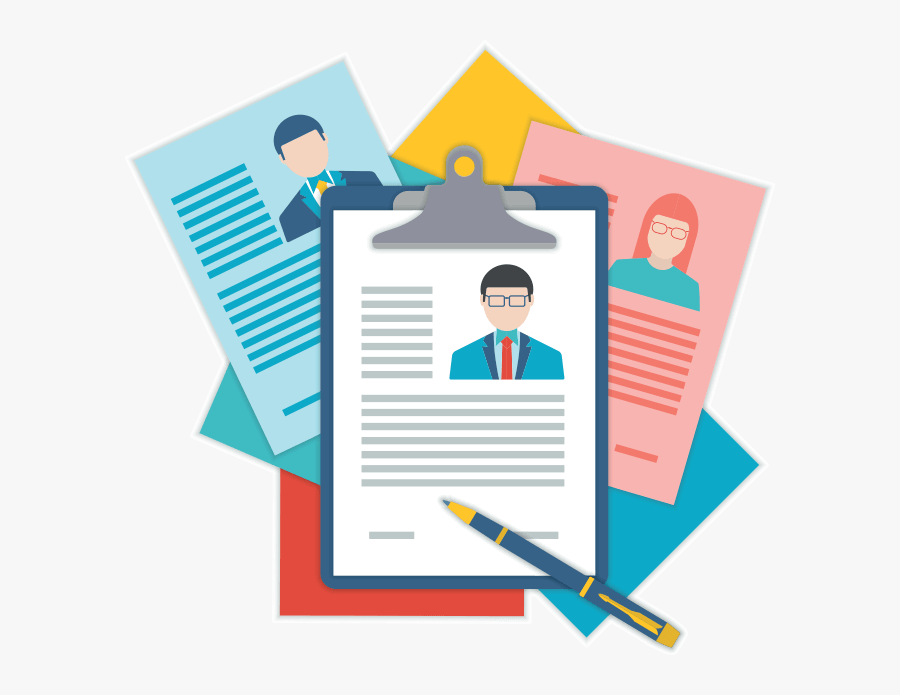 You already know each of the requirements to start processing your visa in the UAE. Now, the procedure that you must carry out is very simple, which will depend on the place where it will be established. This is because the application procedure differs between Dubai and the other emirates.
If you want to apply for it in Dubai, you must fill out the application on the website of the Dubai Corporation of Tourism and Commerce Marketing (DCTCM). 
5.1 The Dubai remote work visa process
Fill in the personal information requested in the application: your full name, email, telephone number, and the country where you currently reside.
Submit the necessary documents: This is the evidence that certifies that you meet the requirements.
Obtain the visa. If the government approves your application, you will receive your visa without the need for another procedure. This is because the portal work with the UAE immigration authorities.
5.2 The application for a remote work visa in Abu Dhabi, or other emirates 
These include Sharjah, Umm Al Quwain, Ras Al Khaimah, and Fujairah, and the process is different. In this case, you can do it by entering the website of the Federal Authority for Identity and Citizenship (ICA). The procedure is described below:
Go to the official ICA website.
Select the smart channel services.
Enter with the username and password that you have previously created.
Select the service map in the respective menu.
Choose in Virtual Work Residency, "Issue residence".
In this part, you must fill in the required information: full name, passport number, etc.
Submit the necessary documents for the application.
Review the application and pay the required fees.
Once you decide where in the UAE you want to do remote work, follow the proper procedure. An important thing to know is that the UAE Immigration Service reserves the right to reject any application.
6. What is the cost of the remote work visa in Dubai?
For the process of applying for this visa, apart from meeting the requirements mentioned above, you must pay the necessary program fees. The costs of the procedure are:
The fee for the application for a visa of a remote worker is AED 2,300 (USD 611). This cost includes application, processing, medical cost, and Emirates ID. The cost of renewal for another year of permanence is the same as that of the application. In addition, when carrying out this renewal, you must submit the requested documentation again the first time.
On the other hand, you should know that this cost does not include the following aspects:
Cost of health insurance.
Additional assistance services with authentication, processes, etc.
In addition to this, payment of these fees does not guarantee the approval of your application. Also, these fees may change if you apply from the UAE or from abroad. The Dubai remote work visa processing time or another part of the UAE can be 5 business days or more.
7. Other things you should know
There are other details that you should know apart from those already mentioned.
You can work from almost anywhere: From home, co-working spaces, and rented breakout rooms. Also, you can do it in hotels, cafes or shopping malls.
Places to live: Tou can rent a house or even (the most expensive option) reserve a hotel room with monthly rent.
The Dubai Visa: If you apply for and receive the Dubai Remote Work Visa, you will not be able to move to another part of the UAE.
If you live in Dubai you cannot apply for this visa: This is because this program only applies to employees residing and working in another country.
Tourist visa on work visa: If you have a tourist visa and decide to work in Dubai, you can apply to the program. If it is accepted, you will be able to make the transfer and start working in the UAE. Rates may vary in this case.
8. How can we help you in this process?
Remote work visas are a solution for those workers, start-ups, and company owners who wish to carry out this work in another country. For the rest, you should know that the entire approval procedure will depend entirely on the corresponding authorities (including immigration).
At PEO Middle East, we can offer you the necessary services for your visa application. In addition, we have the Employer of Record service to help you with any legal paperwork you need. You will also find PEO services and more.


Do you want to know more about how to apply for a remote work visa in the UAE? You can contact us through the email address [email protected].
If you enter thetalentpoint.com, you can submit an application to become a part of our distinguished staff of workers. Also, you can send your CV through the email address [email protected]. Do not miss this great opportunity.