In order to register a business in Dubai, you must first review the DED Dubai trade license activities list. Additionally, you will be able to determine whether the business you wish to start is allowed. It is crucial to remember that while setting up your firm, you must take into account each of the following factors. Read our comprehensive guide carefully and thoroughly to learn more.
We provide you with the DED Dubai trade license activity list in this post. You can also find a list of commonly asked questions about these DED activities. Let us consider the following details:
A summary of the DED and its activities schedule for 2022
How do you obtain a Dubai DED license?
FAQs
What can PEO Middle East do to assist you?
1. DED Overview and 2022 DED Activities List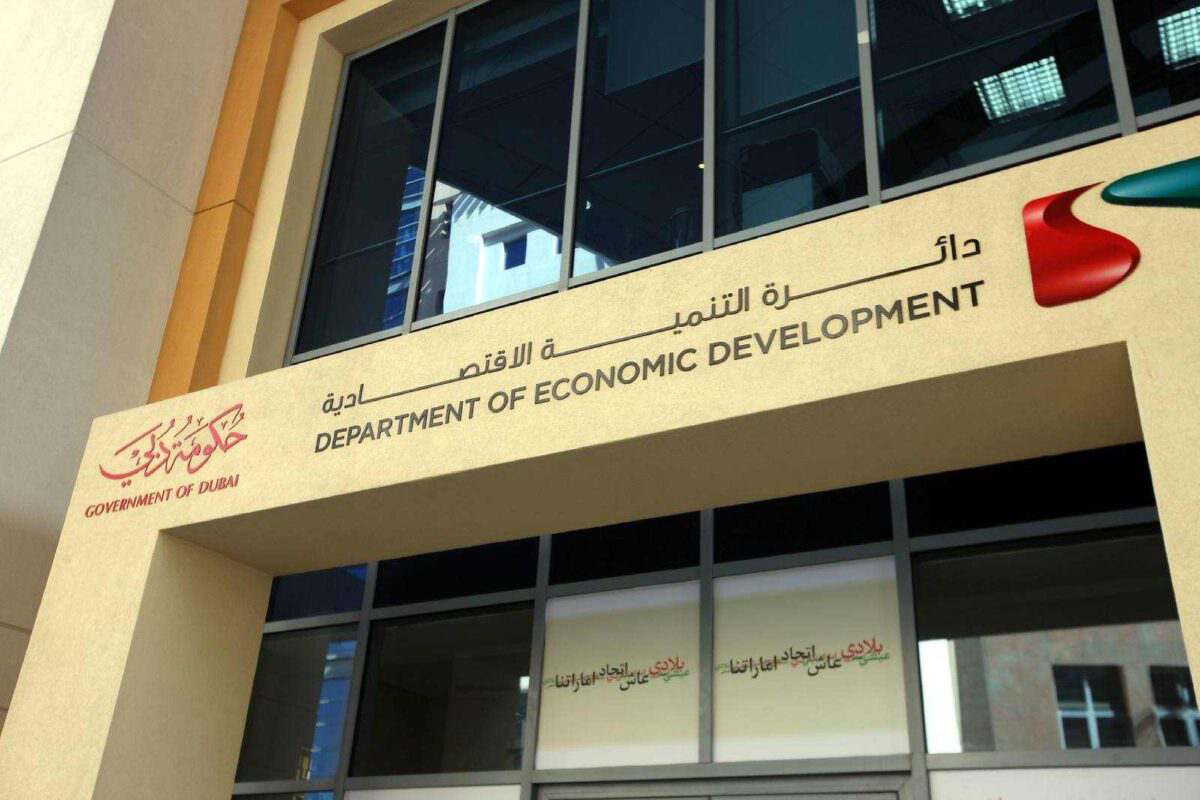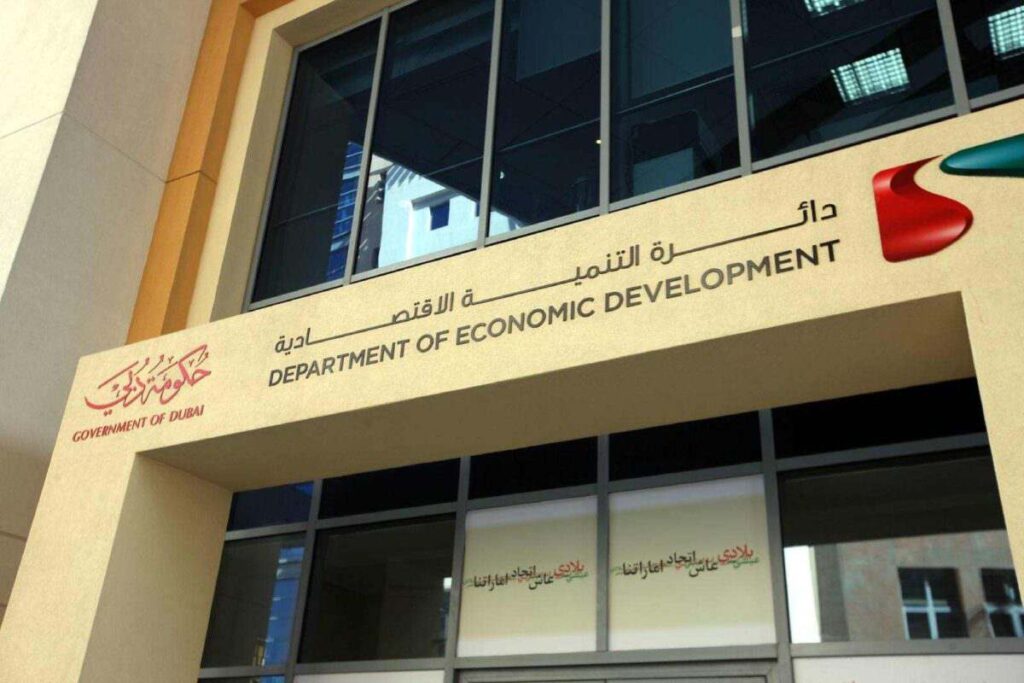 The Dubai economic department trade license activity list is the government agency charged with overseeing and managing Dubai's economic department and agenda. Therefore, its mission is to enhance and accelerate the economic growth of Dubai through strategic policies and plans.

1.1 DED Goals and Objectives
The ultimate objective of the DED Dubai trade license activities list is to make the city a global financial hub, with huge global immigration. Therefore, this objective is achieved through six strategic pillars, each of which aims to build the necessary infrastructure, technology, and regulatory framework to foster local/foreign investors and businesses; and small and medium-sized enterprises (SMEs), to set up a successful business in Dubai.
Keep in mind that DED has six strategic pillars. First, economic development; second, economic competitiveness; third, enthusiasm in the business community; fourth, economic planning and forecasting. Then the DED must be presented; and finally, long-term financial feasibility.
1.2 DED Division in Dubai
DED is divided into four divisions, each supporting a different sector of the Dubai economy. First, export from Dubai; These DED agents assist buyers and suppliers in the UAE export sector.
Also, FDI from Dubai; The Dubai FDI program helps foreign companies that want to invest in the Dubai economy trade license. Third, Dubai SMEs; DED established this division in 2002 to support the small and medium business sector in Dubai.
Finally, Dubai Economy; was created to ensure that companies collaborate with local, federal, regional, and international organizations. Also known as Dubai Office of Competitiveness.
1.3 DED services are as follows
In addition to overseeing the development of Dubai's business sector, the Department of Economic Activity book is also tasked with providing services related to the issuance, modification, and management of business licenses in Dubai.
Dubai DED activity list may now grant a trade license in Dubai for 2,100 company operations. Industrial, commercial, professional, and tourism are the four divisions of these business operations. So, when you go to the official website, you may use the e-services portal to access five different sorts of services. The following is a list of DED Dubai trade license activities list operations.
1.3.1 Commercial license
These particular DED activities trade license list 2022 include the following:
aircraft marketing; also train parts.
Production of the art of the trade of animal skins.
auto parts trade; also commercialization of bags, packaging materials, and paper.
Group of banks, finance, and credit.
Beauty and baby care needs.
Communication and dissemination.
building maintenance; Also trade in building materials.
Passenger transport and vehicle rental.
Marketing of chemical products.
Theater and cinema.
Trade of cleaning products.
Business corridor.
Consumer store group; also contracts and construction.
Cooperation society.
Distribution of gas at home.
Electricity trading.
electronic division.
Financial and exchange services.
Facilities management.
refueling station.
Fish trade.
Flour factory.
Plants and flowers.
Marketing of feed and animal feed.
Food supply.
Food trade.
fuel trade; Also derived from petroleum.
Fuel availability.
furniture trade; It also sells appliances.
Investment.
jewelry trade; Also swap skins.
Purchase and sale of cattle.
Rental of machines and equipment.
Trade in mechanical and technical equipment; also markets medical glasses and eye exam services.
Rental of office and electronic equipment.
Personal and other business services.
Rental service.
Other commercial activities.
Packaging service.
Fragrance.
Kindergarten; I also trade for pets.
Postal Service.
Poultry trade.
Collection of ready-to-wear clothing.
Property investment.
Separate business activities.
Boat and boat trade.
Rental of sports equipment.
Sports equipment trade.
Stationery and book trade.
Supermarket.
cleaning; Also security service.
Trade of tents and tarpaulins.
Tobacco; also things to smoke.
Motor vehicle; also motorcycle trade.
Delivery, transportation; also storage.
Trade in used goods; also, commercialization of used auto parts and commercialization of used electronics and furniture.
Commercialization of used heavy equipment; It is also sold in vending machines.
Recording of video and audio.

1.3.2 Industrial License
These activities include:
Machines and equipment.
Manufacturing license in Dubai.
Building block and stone industry.
Manufacture of bread.
Manufacture of carpets and rugs.
Cast iron and steel.
Charcoal production.
Manufacture of coatings, insulation, and joints; Also protective materials.
Manufacture of cotton and metal mesh, also ropes, and manufacture of machines and motors.
canned and frozen fish;
Manufacture of animal feed; also dung.
Food processing industry.
Grinding and packaging of food.
Manufacture of glassware and ceramics.
Glass manufacturing.
Glass repair, lens cutting.
Manufacture and maintenance of light aircraft.
Manufacture of lighting fixtures, also manufactures of batteries.
Spectacular production.
Manufacture of cut gold and precious stones.
Manufacture of pharmaceutical products.
Automobile manufacturing.
Also the production of petroleum derivatives.
Manufacture of bags, shoes, and leather goods.
Manufacture of clothing and carpets.
Tobacco for the manufacture of paper and paper products; also the manufacture of tobacco.
Joinery, wood products, also furniture manufacturing.
Manufacture of metallic utensils.
Manufacture of plastic household appliances.
Plastic manufacturing.
Stationary manufacturing.
Manufacture of steel tools.
steel manufacturing
Production and bottling of water.
1.3.3 Professional License
According to the DED Dubai trade license activities list, the professional activities are:
Agriculture.
Animal Welfare Society.
Applied research.
Organization for companies and professionals.
Commercial Aviation Association.
Business Advisory Council.
Entrepreneurs Forum.
Vehicle registration and transfer service.
charity market
Housekeeping.
upholstery and styling
Business library.
Agricultural and soil consulting
engineering consultant
Oil and water consultant.
management consulting
Marketing and information.
Destruction and retention of documents.
Education.
Event planner.
Exhibition organizer.
Organization of facilities management.
Financial Consultant.
Fish farming and fishing.
Manufacture of cages and fishing nets.
Men's house.
Tailor-made and designed for men.
Government Liaison Office.
Galleries and rooms.
Crafts Workshop.
Hospitals and rehabilitation centers.
Education and institutions.
Insurance consultant.
Manufacture of stamp and key duplicating machines.
Kids room.
Institute.
labor and employment supply agencies;
Ladies room.
Designer laundry and women's tailoring.
Legal assistance.
Livestock farm.
Medical test Center.
Medical Research Institute.
Motorcycle and car driving school
Automatic repair.
Kindergarten.
Repair personal needs.
Printing and publishing services.
Recreation room.
Regional Liaison Office.
Repair of household appliances and appliances.
Equipment reparation.
Representative office.
Restaurants and cafes.
Separate work and personal activities.
Sewerage and cleaning services.
Social Club. social activities too.
A company with a specific purpose.
Professional apprenticeship license.
Commercial License – Study.
Technical and professional workshops.
Translation group.
Translation and typing.
Women's clubs and animal hospitals.
Finally, a sports club.
2. How to get DED Dubai Trade License?
Did you find your activity in the DED Dubai trade license activity list? Here are some things to do before applying for a DED Dubai trade license activity list
2.1 Choose between Free Zones or Dubai Mainland
You must first determine where you want your business to be located. Before applying for a DED trade license in Dubai, a business owner must decide whether they want to conduct their business on the Dubai mainland or in a free trade zone.
It is good to know that our business training consultants can help you understand the differences between the mainland and the free zones. For example, if a company wants to open a business in mainland Dubai, they just need to register with the DED activity list.
2.2 Creation of the legal form of the company.
Second, you have to think about the legal form. Another critical aspect is determining the legal form of the company or the legal person it will take. However, the type of legal form a business can take depends on the nature of the business, the number and nationality of the owners, and ownership opportunities.
Exclusive property.
Sole proprietorship (LLC).
Civil society.
Limited liability company.
Private equity holding company.
Public company.
Simple Limited Liability Company.
Company in society.
Branch of a foreign company.
Representation.
A branch of a Dubai-based company and a branch of a UAE-based company.
The branch of a company incorporated to the CCG and the branch of a free zone company.
Inteliq (home-based business for UAE citizens).
SME approval.
2.3 Getting the required paperwork for a DED license
The next step is to gather all the paperwork required to start the Dubai business license application process after choosing the legal form. Therefore, the list of paperwork needed for the DED license is shown below.
You will initially require a genuine trade name credential. After that, you must deliver a sincere Certificate of Original Approval.
You will then require a Memorandum of Association. Therefore, it applies to LLCs, Person Companies, Private Shareholding Companies (Private Joint Stock Companies), Public Shareholding Companies, Simple Limited Partnership, Partnership Companies, and Civil Companies that have been recognized by the Dubai Municipality and certified by RERA (Ejari).
Following that, you will require a contract with a Local Service Agent (Applicable when a UAE national, represents your business with regards to licensing and compliance.). Finally, you must obtain authorization from government organizations (Applicable to certain business types).
3. Frequently asked questions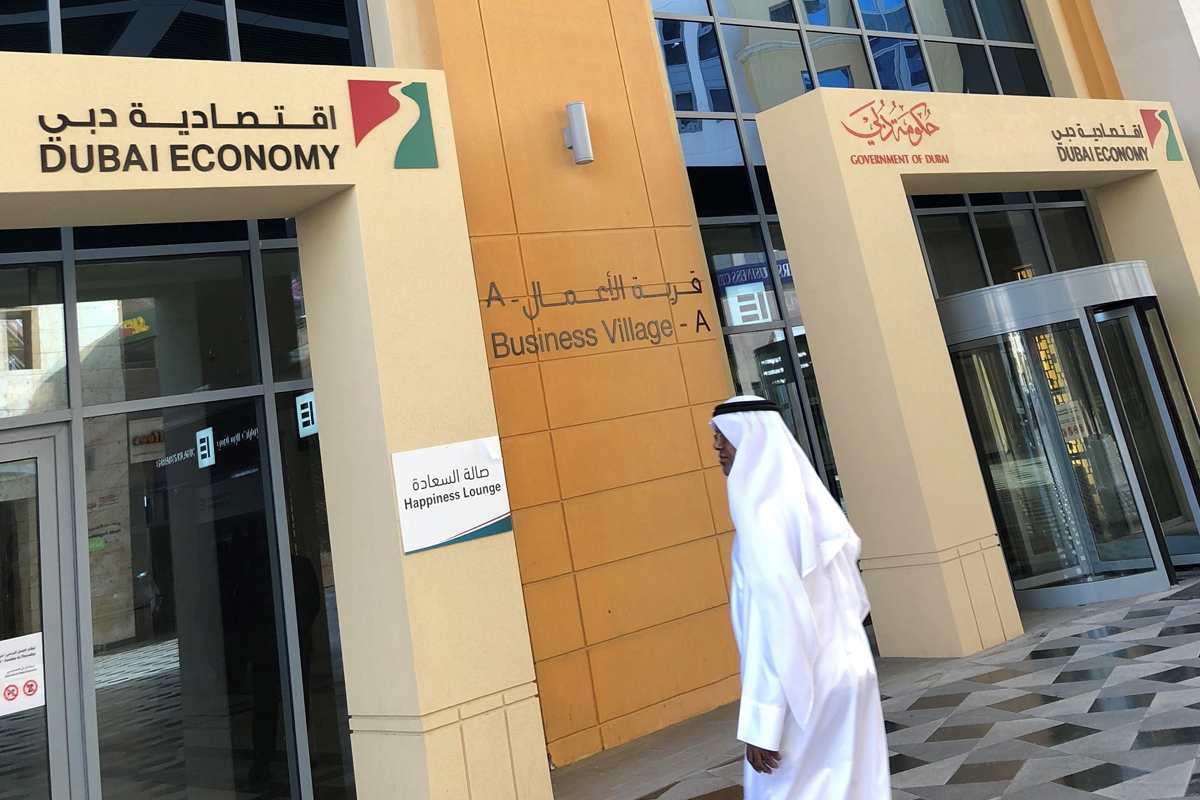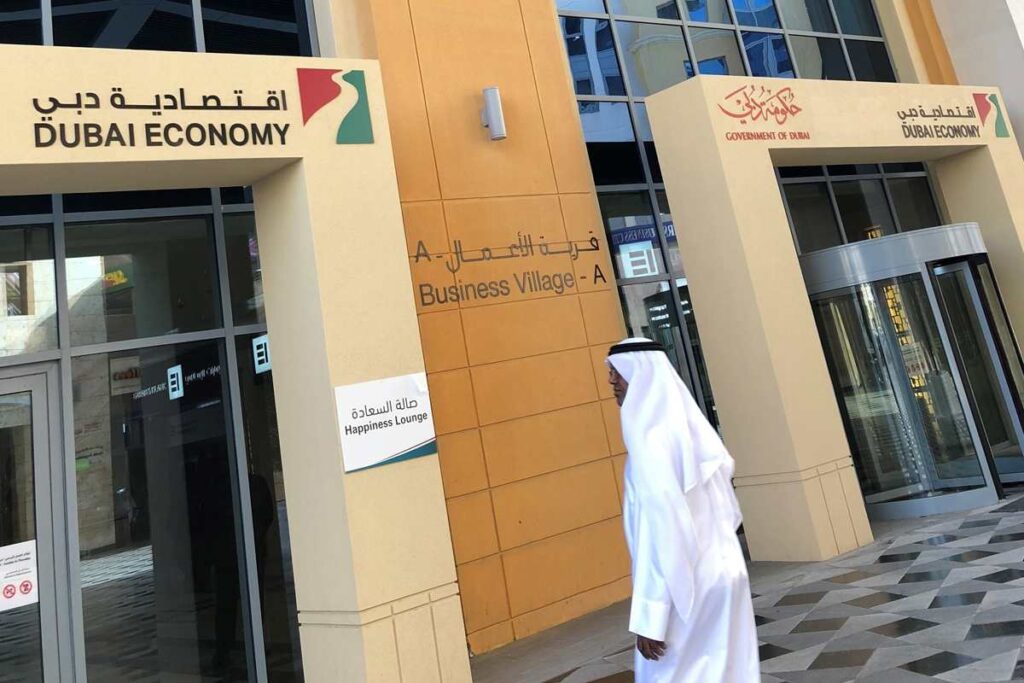 3.1 How much does a DED license cost?
The cost of a DED license depends on the type of business activity. All other costs range from AED 15k to AED 50k. However, fees to issue a business license certificate start at AED 620 and can go up to AED 2k depending on the nature of the business name. This is one of the initial costs that business owners can expect when issuing a business license in Dubai.
In addition, other costs that contribute to the cost of a DED license include legal document certification costs and office space rental fees.
3.2 How do I renew my business license?
So, you might be wondering about the DED business activity list license renewal. Therefore, first, renew your Dubai trade license activity list by logging into the DED website and selecting the 'Renew License' option on the eServices portal.
Then enter your Dubai economic license contact number here and click the update button. You will then be given the option to pay the applicable fees. Finally, once your payment is successfully processed, your business license will be renewed.
3.3 How can I print my DED license online?
Log in to the DED eServices portal and select the Print License service to print your Abu Dhabi DED license activities list. However, please note that this is the fastest way to obtain a copy of your Dubai business license.
And working with Dubai startups is another great way to learn more about dealing with DED. They can make the whole process of starting your own business so easy.
3.4 What are the advantages of having a business license in Dubai?
The United Arab Emirates offers many business advantages, which is why many businessmen choose to establish branches or organizations in the country. However, these are some of the main benefits of having a Dubai business license.
3.4.1 Increase national and international trade.
First, a general business license opens up a world of possibilities for manufacturing and importing goods. However, you can send your products to the local market in Dubai or export them to benefit other countries.
3.4.2 Increase reliability
Second, it improves your credibility. Businesses that take the time to follow the rules are sure to earn the trust of their customers. In addition, the license increases the exposure of the company. Therefore, this will be the market in which you work. Thus, this enables us to gain the trust and trust of our customers.
3.4.3 Tax exemption benefits
Third, you can get tax deductions. Remember, tax cuts were one of the main reasons why more than 90,000 people moved to Dubai in 2021. However, Dubai is almost entirely tax-free, allowing merchants and business owners to earn additional money (even online). As a result, money that would otherwise be spent on taxes can now be spent on production costs.
3.4.4 Fewer trade restrictions
Fourth, Dubai has few trade restrictions, making it an ideal place to do business. So as long as your product is registered under the General Commercial License, you don't have to worry about any restrictions.
3.4.5 Easy to configure
Getting a Dubai business license is much faster than getting any other UAE business license. So with the proper documentation, you should be able to get your license. Also, the processing time for business licenses is very short. However, you can usually open a business in a free zone in Dubai or on the mainland in a matter of weeks.
Also, once you have a license, you do not have to submit an audit report. So this will save you a lot of paperwork in the long run.
3.5 How long does it take to get a business license?
After you submit your business license application, you have to wait. In general, the waiting time to obtain a Dubai business license is relatively short. Therefore, it can take 3-4 weeks to obtain a business license. Also, the exact response time will depend on the approvals required and the business you are involved in.
Please note that the response time is relatively short if you have all the required documents. Also, double-check your trade license in Dubai before submitting your application documents to ensure your business license is issued as soon as possible.
4. How can we help you obtain more information about the Economic Department Dubai Trade License?
You may get the information or assistance you need from PEO Middle East to get your UAE electronic signature card. We support you during this procedure as well as several others connected to working in the United Arab Emirates. We provide the following services:
Also, we work in these locations:


You may learn more about all the characteristics of the components discussed in this article simply by contacting us. However, you may reach us at +971 433 16 688, and we will be happy to address any questions or labour issues you may have. The email [email protected] is also available to you for all of your inquiries.
On the other hand, thetalentpoint.com gives you the chance to discover appealing job offers, so you should just sign up. Then, you can either submit your CV to [email protected] or upload it to the aforementioned website.