Emirates ID is an important and required form of identification for UAE residents. Therefore, every person moving to the UAE must get an Emirates ID. You may check your Emirates ID status to see whether you have one or not. We will go through the Emirates ID and how to check it. We will also go through how to acquire an Emirates ID, how to renew your Emirates ID, and where to go for support with your Emirates IDs.
In this article, we will explain everything about how to check your emirates ID status. The Emirates ID status check exists to assist all Emiratis in checking all key issues with information. Therefore, this might be extremely useful for anyone living in these Emirates. For every applied application, the Authority inquires about the ID card status check.
1. How can I verify the status of my Emirates ID?
2. How to do the Emirates ID status check?
3. Old Emirates ID card renewal
4. How to do the Emirates ID status verification?
5. Emirates identification centers
6. Frequent questions
7. How can we help you obtain more information about how to check Emirates ID Status?
1. How can I verify the status of my Emirates ID?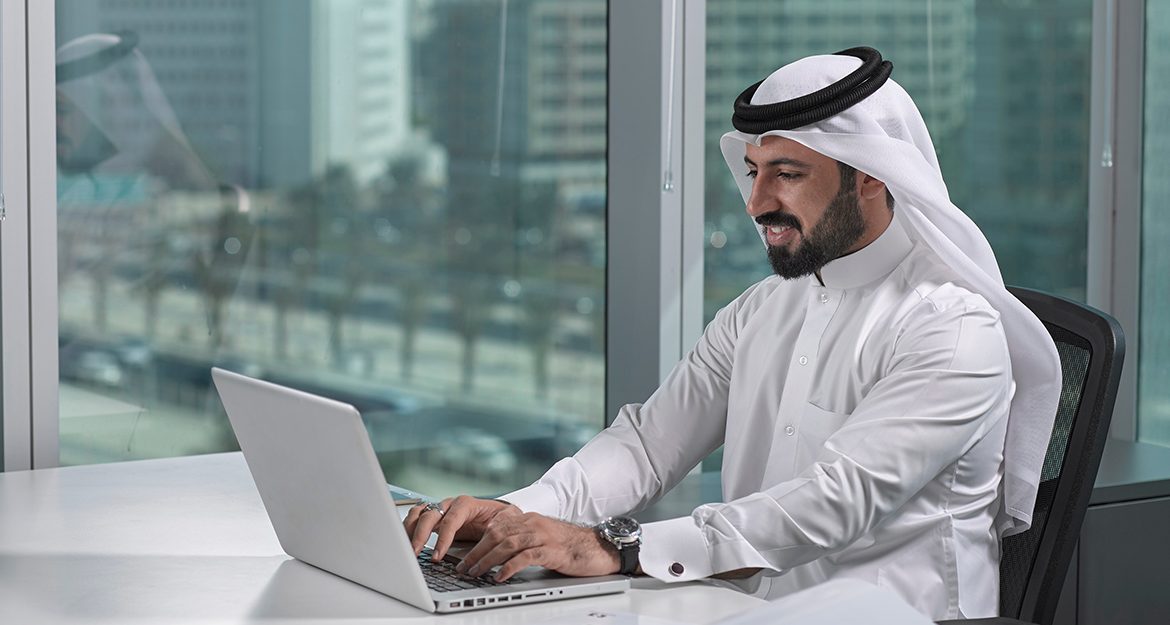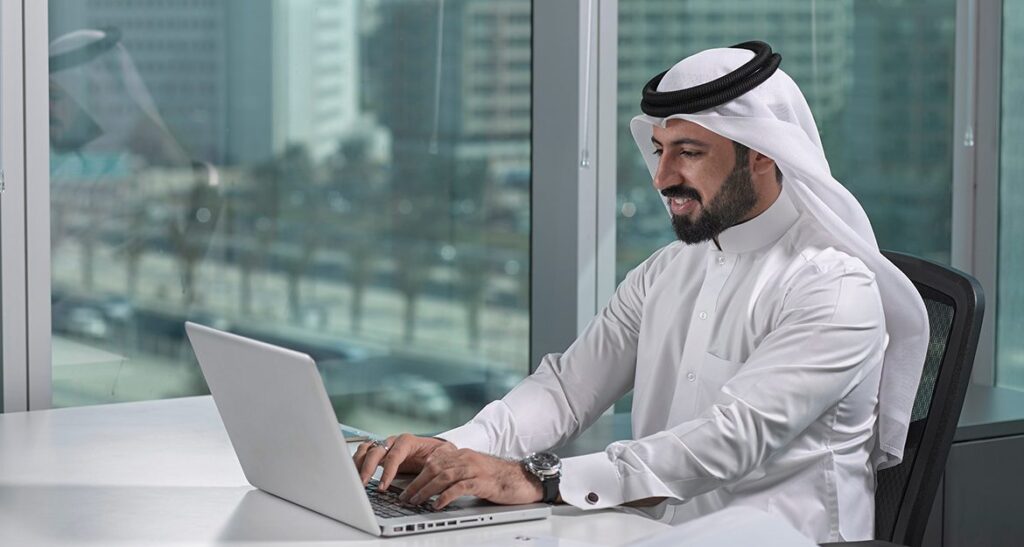 Here are the quick procedures to take after applying for a new Emirates ID or having your old card renewed or updated in order to obtain the Emirates ID status. The EIDA (Emirates Identity Authority) keeps card applicants up to date via text messages delivered to the cellphone number provided on the application form.

Step 1: Go to the ICA's website.
Step 2: Under the "Quick Search" option, enter the Emirates ID or Application number.
Applicants may follow every step of the card application process here. To guarantee clearness, the EIDA offers the request's real-time status, such as "Card is printed," "Card is sent," and so on.
1.1 Points to consider while checking the status of your Emirates ID
Emirates ID tracking is free of charge.
The Emirates ID would be with you within 5 working days of the application date.
Applicants should contact EIDA at 600522222 if they have any more questions about the application.
Aside from the Emirates ID status, applicants may view the application history, which includes the date the application was filed, confirmed, printed, and so forth.
2. How to do the Emirates ID status check?
The UAE ID card application status is the same as checking the current status and details of an Emirates ID card. However, it is really simple and not complicated. In fact, the user does not have to worry about filling out any registration forms or providing information about himself as all he has to do is provide his name and then he will get the results. Therefore, this United Arab Emirates ID application status process is simple and only requires one or two steps.
The Emirates ID card is manufactured by the United Arab Emirates. It contains all the information about your services and other details you need. However, the Emirates ID status check gives you more information about the services you receive from the UAE.
2.1 Check Emirates ID status profile
You can get information about the status of your Emirates ID. Therefore, this will provide you with the services you want from the service provider. However, this does not work for tracking requests electronically. This is only possible if you apply for an entry permit or Dubai visa stamping at a service center.
To apply for your Emirates ID card status, you need to enter the reference number provided in your application. However, it is really easy to check the status of your application online. If you are missing information, there are other numbers available that can help you further.
You need a permit to enter Abu Dhabi. Visa application process is in Abu Dhabi, Sharjah, Ajman, Umm Al Quwain, Ras Al Khaimah and Fujairah. You can determine the status of your application by checking the status of your Emirates ID card by following these steps.
First, you need to open the provided website portal to check the status of the emirates ID.
Your interaction with the phone or laptop screen will bring up the home screen.
You should look in the left hand corner; you can see the box labeled Emirates ID Status. All you have to do is enter your ID number and then click the Next button.
After clicking the Next button, your Emirates information will appear on the screen.
If you do not know the PRAN number, that is ok. You can find out what they are on the form you filled out for this application.
3. Old Emirates ID card renewal
First, you need to obtain a residency visa in the Emirates. You must also not fail any medical tests before you can apply to renew your residency. How to check medical insurance status with emirates ID? To do this, you must take the covid-19 test that is necessary. However, you can find this form at any computer center in Dubai. You can obtain this information at ICA centers. And if you cannot get the information from one of these places, you can go to the ICA website and find all the ID card forms.
You must verify the status of your Emirates ID. The Emirates Identity Consultant will give you numerous choices to select from. Those options can help you if one does not work for you. These are the names of those options:
Happiness Service Centers.
Emirates Identity Center website.
Smart app.
Printers.
However, citizens and residents of the Emirates Identity Authority have also established renewal service fees in respect of the application, as follows:
AED 100: There is a payment for delivering a card, legal for 5 years.
AED 200: There is a fee for issuing a card, valid for 10 years.
AED 40: Also, there is a service fee.
AED 150: There is an exigent facility fee.
AED 30: There is a typing office fee.
Customer Happiness Centers
AED 290 (100 + 40 + 150): Fees for issuing a card valid for 5 years.
Smart app / electronic form system
AED 140 (100 + 40): Requires card issuance fees, valid for 5 years.
Printing offices
AED 270 (200 + 40 + 30): Has a fee for issuing a card valid for 10 years.

3.1 What should I do if the Emirates ID expires?
If your card is expired, which is an Emirates Citizens and Residents ID Card and now is the time to renew your Emirates ID Card, then you need to follow some of these requirements:
You must provide the original or you can provide the photocopy of your Emirates ID card and you can check the emirates ID status online.
After completing all the steps, you need to follow the last step. If you need to pay the required fees and check the status of your Emirates ID card. This fee includes the same amount as if you lost your ID card or renewed your ID card, and you can also check the status.
A two-year emigrant identification card is necessary. The fee is AED 270.
A 3-year emigrant identification card is also necessary. The fee is AED 370.
If you lose your emirates ID card, you will have to pay an additional fine of AED 100.
4. How to do the Emirates ID status verification?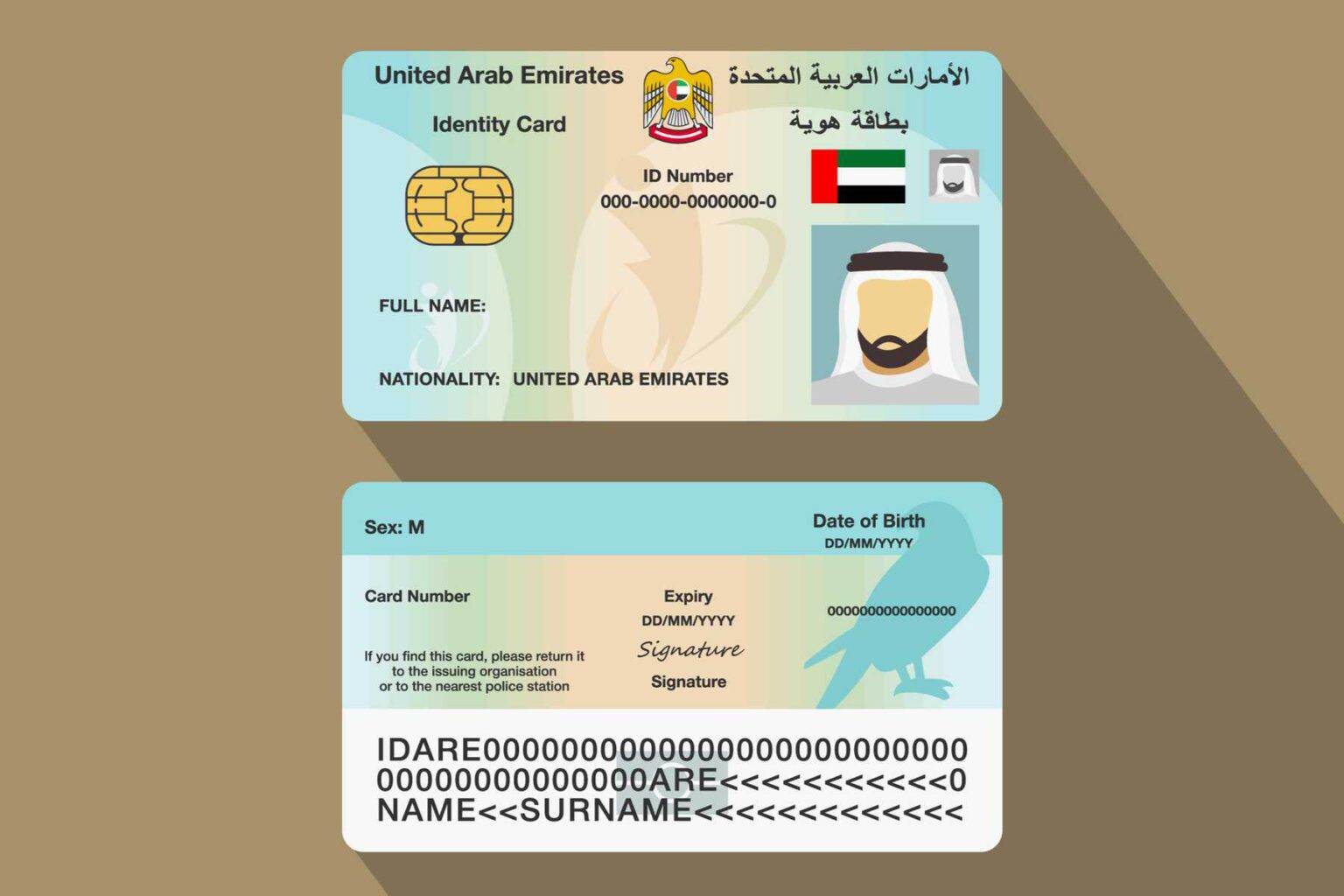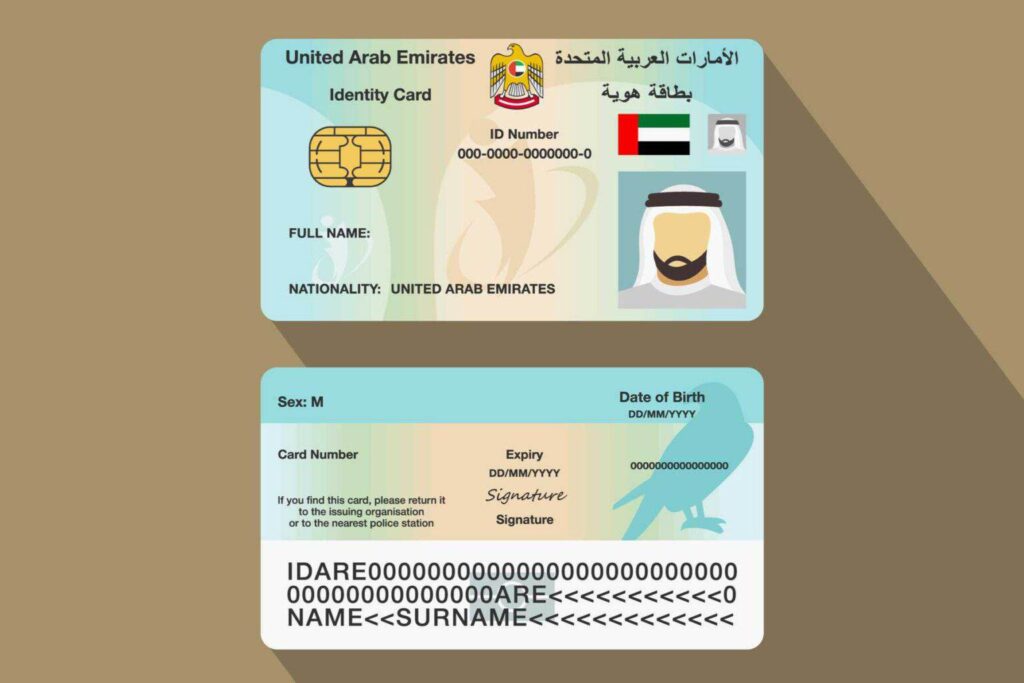 You just need to check your Emirates ID status in two basic, easy and common steps. These methods will help you to know your Emirates ID application status, verification status and Emirates ID renewal status. There are two ways to check the status of your Emirates ID.
Emirates ICA ID Status:
If you want to check your application or the status of your emirate ID card through the ICA website. You have to follow the steps to check the status.
You need to visit the ICA UAE website government portal. https://ica.gov.ae/en emirates ID status.
You must now select English to use this portal.
Click on "check emirate ID status" in the top options of the ICA portal.
Now, in the Emirates ID Card section, enter your Emirates ID Card number.
Now you need to click on "Verify" the status of the Emirates ID.
4.1 Verification of the status of passenger identification through a voice call
You may be wondering how to check emirates ID with passport number. However, there is also a way to check the status of Emirates ID through a voice call. You need to follow the steps below to verify your ID.
You must first dial 600-5300-o3 on any mobile network or use your landline number to check the status of your Emirates ID.
You need to ask the customer about the status of their Emirates ID. The client requested verification. Verify yourself and provide your refugee identification application number or passport number.
Now you have to wait a few seconds to know the status of your card. The Customer Service Center will provide you with full details of your Emirates ID.
5. Emirates identification centers
Here is the list of United Arab Emirates ID centers that may be helpful.
Al Jazeera City.
Khalifa City in Abu Dhabi.
Al-Barsha.
Al Rashidiyah.
Karama in Dubai.
Madinat Zayed of the Western Zone.
Al Ain Center.
Sharjah Center.
Ajman Center.
Fujairah Center.
Ras Al Khaimah Center.
Umm Al Quwain Center.
In general, the renewal limit for expired immigrants' identification is 30 days as usual. If it expires and you have also exceeded the selection day limit for the expiring Emirates ID renewal, you will be charged AED 20 per day. However, this fine will be charged up to AED 1000.
Therefore, it is important that when your Emirates ID has expired, your first and last option thereafter is to obtain a new and renewed Emirates ID. Before your Emirates ID expires, FAIC sent an SMS reminder to your registered mobile number that the Emirates ID is about to expire.
Furthermore, you can also renew your Emirates ID through the official Emirates websites. Also where you can find other services that are the best way to get basic information about these types of problems.
6. Frequent questions
6.1 Where is the typing office available?
A. There are more than 250 typing offices available in each of the 7 Emirates. Therefore, you can check the nearest location here https://www.ica.gov.ae/en/emirates-id-centers/typing-centers.aspx.
6.2 Can I get my Emirates ID instantly?
A. Usually the Emirates ID will be sent within 5 business days. However, for express services where the card will be delivered within 2 business days, a fee of AED 150 will be charged and must be paid along with other fees.
6.3 How do I pick up my card at the post office?
A. Applicants must present the receipt received at the EIDA center when submitting the form to collect their Emirates ID at the post office.
6.4 How long will my Emirates ID stay at the post office?
A. The Emirates ID will be valid for 90 days at the Post Office. Therefore, beyond that, it will be sent back to the EIDA center where the card will be destroyed. In such cases, the applicant must request the replacement of the card.
6.5 How much does it cost to replace a card?
A. AED 300 is charged as a card replacement fee if the card is lost or damaged.
6.6 If your ID is stolen, what should you do?
First of all, whenever your KTP is lost or stolen, what should you do? You should report your lost or stolen Emirates ID to the nearest ICA Customer Service. Where you will obtain all the information about it and they will guide you to guarantee that your ID cannot be mistreated.
After reporting the incident, request the deactivation of your emirate ID before it is used elsewhere for criminal use. Mostly, customer service asks about a lost copy of Emirates ID or any evidence that determines your ID information. In this case, always bring the old KTP or a copy of the KTP to customer service.
6.7 What is the late fee waiver request?
According to government regulations, everyone must pay a fine that will be imposed when applying for a KTP extension. In addition, if you do not pay the fee by the due date or exceed the due date under the rule 30 days after the due date.
It costs 20 AED for each day after the expiration date can cost a thousand at the maximum price. People who meet all the requirements according to service and deadlines. The authority will grant a waiver of the fee to submit an application.
As we mentioned above, if you are having trouble submitting applications or other assistance regarding emirate ID. You can get it from the customer happiness center when you apply for an Emirates ID.
7. How can we help you obtain more information about how to check Emirates ID Status?
If you live in the UAE, the most significant document for you is your UAE visa. Similarly, whether you have international labor, want to engage abroad specialists, or move staff, you must be aware of all the facts, such as the cost of a resident visa in Dubai, in order for them to enter and remain lawfully in the UAE.
We realize how perplexing the Dubai residency visa costs might be, especially if you lack the time to keep up with any modifications made by the Authority. However, in this regard, our worldwide immigration service can assist you in keeping your workers' paperwork and visas in order.
Furthermore, at PEO Middle East, we wish to help businesses achieve their goals. As a result, we provide a wide range of services to help your business succeed. Learn about our history and how we might help you:
Also, if you need help in the following topics, you can also contact us:


Do you need help with UAE residency visa renewal costs in 2022? If you have any questions concerning the Dubai residency visa renewal costs 2022, please call us at +971 43 316 688 or send us an email at [email protected].
However, if you want to secure an Abu Dhabi resident visa or live anywhere else in the Middle East, you must first find work. As a result, you must go to thetalentpoint.com. It is the ideal site for applying for job openings and landing your dream job. Therefore, to begin your adventure, register and email your CV to [email protected].