To be successful in globalizing your business, you need to hire the best employees in the country you want to enter. In addition, you need to comply with regulations, know the laws, and properly classify your employees. Therefore, relying on Employer of Record services is essential for it to grow without problems.
In this article, you will be able to find the necessary aspects so that you can choose the provider that favors you in this task. Likewise, you can learn how to evaluate the EOR after hiring it and the benefits you will obtain. Let us see:
1. What are Employer of Record services?
2. When does your company need Employer of Record services?
3. How can you choose the best EOR services?
4. How can you know if you have chosen your Employer of Record correctly?
5. Benefits of having an Employer of Record
6. How can we help you find the best Employer of Record in the UAE?
1. What are Employer of Record services?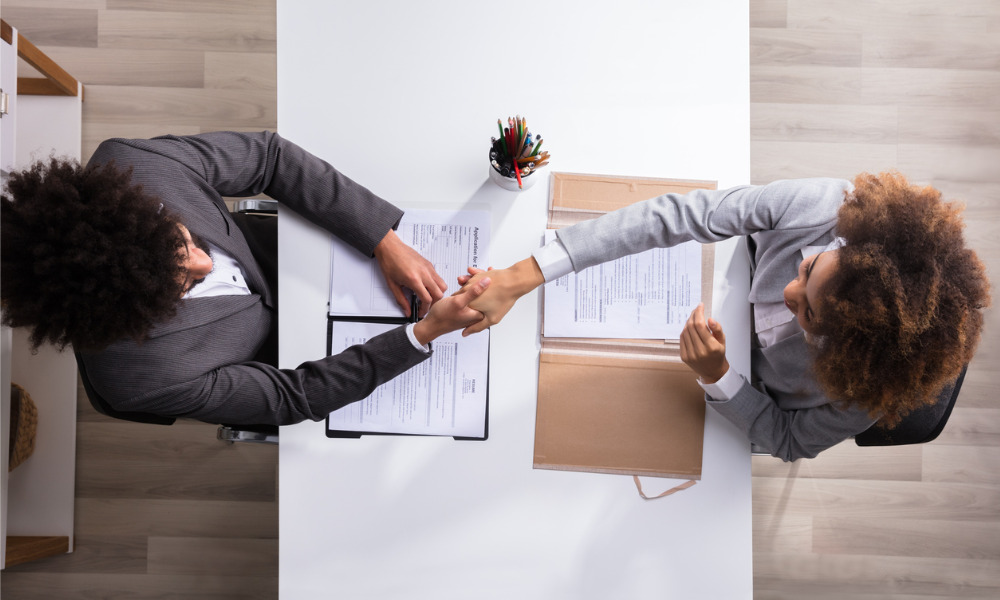 Employer of Record services allow companies to hire employees in any country. In addition, with this type of organization, these contracts are not only legal but more efficient. Likewise, an employer of record is legally the employer of the worker but continues to do so under contract.

Similarly, EOR services, apart from hiring, also handle legal compliance and business payroll. In this way, you will get your employees with less expense and without the complication of all these international processes.
2. When does your company need Employer of Record services?
The expansion of a business globally can be a complex and quite laborious process for any company. As a result, complying with all the legalities and the necessary processes involves extensive knowledge so as not to make mistakes. However, hiring a global Employer of Record is a solution to comply with everything necessary.
Hence, if you are going through a process of international expansion, you should ask yourself when to contract these services. To do this, be guided by the following:
2.1 For the global expansion of your business
The main aspect of expanding a business is the workforce that must be available for the process to be successful. Thus, it is important to become skilled and talented employees to get off to a good start. However, this process is already complicated, and the complexity increases with international hiring.
In this sense, it is vital to understand the laws that regulate employment in the country where you want to expand. Also, the number of employees you need to hire adds to the difficulty of the entire process. With an employer of record, you can hire and maintain employee records to keep control of expansion.
Thus, you do not have to establish a local entity, and an Employer of Record could still assist you with that. Therefore, you can focus your energies on other important tasks, for the time and effort saved. Since, the EOR guarantees to hire the best employees and manage your payroll, among other aspects.
2.2 To reduce the associated risks
Compliance with labor regulations in the country where the employees you want to hire reside is a sensitive issue. The success or failure of your business growth process in other markets also depends on this element. A company that fails to know and adapts to labor laws will have to deal with legal problems.
This means that the reputation of your company can be affected and you could even lose your business license. However, the Employer of Record assumes the risks and responsibilities of these processes on your behalf. For example, they help with compliance, pay each employee the proper salary, manage labor relations, etc.
Thus, being specialists and having a local presence, these elements are not a problem for the EOR Employer of Record. 
2.3 For immigration procedures
Another point in which it is necessary to have an employer of record is when you need to carry out immigration procedures. These also require legal knowledge and expertise so that there are no difficulties or uncomfortable delays. Therefore, EOR services are useful to avoid any breach, in addition to speeding up all procedures.

3. How can you choose the best EOR services?
Once you have decided to contract Employer of Record services, it is time to know the key aspects. In this way, you can ensure that you have the best supplier on the market.
3.1 Services offered by an EOR
Depending on your needs and requirements, you can choose to outsource some services or the entire range offered by the provider. For example, if you do not have an HR department, you can opt to have the global Employer of Record perform all the functions. Also, you can opt for a complete package of services if the said department has limited resources for administration.
Expanding your business into another market can be quite a challenge if you do not have the right tools. Therefore, you must find the employer of record that offers you the services that you need in your business. Thus, contract the EOR services that help you to be the key to the success of your business in another country.
3.2 Security in data handling
The EOR you choose will handle sensitive issues related to personal data and employee history. Therefore, an employer of record must guarantee the privacy of all of them, with a system that allows security. As well, you must comply with the security protocols required by the rules and regulations, to guarantee compliance here as well.
A good practice is to establish a non-compete clause to guard against data loss. Similarly, the internet protocols followed by the service provider must keep the information confidential. Likewise, you can inquire about who will maintain employee records, as well as who will handle them.
3.3 Local and global presence
For an Employer of Record services provider to comply with all laws, they must have a local presence. In addition, you can have a regional presence to provide you with entry to other markets. If not, you risk finding yourself breaking laws and hurting your business.
A good EOR must not only know the current laws but be aware of all the changes that may occur. Hence, with EOR services without local expertise, instead of having peace of mind, you can find yourself in unnecessary trouble. Therefore, you must have a team with global experience and evaluate its functionality and operability.
3.4 Experience of the global Employer of Record
The experience that the service provider you want to hire has is a point of vital importance for advancement. Therefore, an EOR must be a compliance expert, have worked with other clients, and have an experienced team. You should also know exactly who will handle your account and what expertise that person may have.
Some details you should also know about the EOR Employer of Record include the number of clients they handle. Likewise, the size of the organization concerning the personnel it manages, as well as their experience.
3.5 The plans offered and the cost of them
How Employers of Record collect payments from their clients may vary from organization to organization. For example, some establish a fixed rate for each employee, while others charge a percentage of the salary of the employee. In this way, the first way can be more comfortable for your business since salaries vary in different ways.
Likewise, you should know if there are any additional fees apart from those of the service they offer. In addition, you must know the methods and rules for the payment that you must make to the service provider. This way, you can better manage your time and have precise planning to avoid any inconvenience.
4. How can you know if you have chosen your Employer of Record correctly?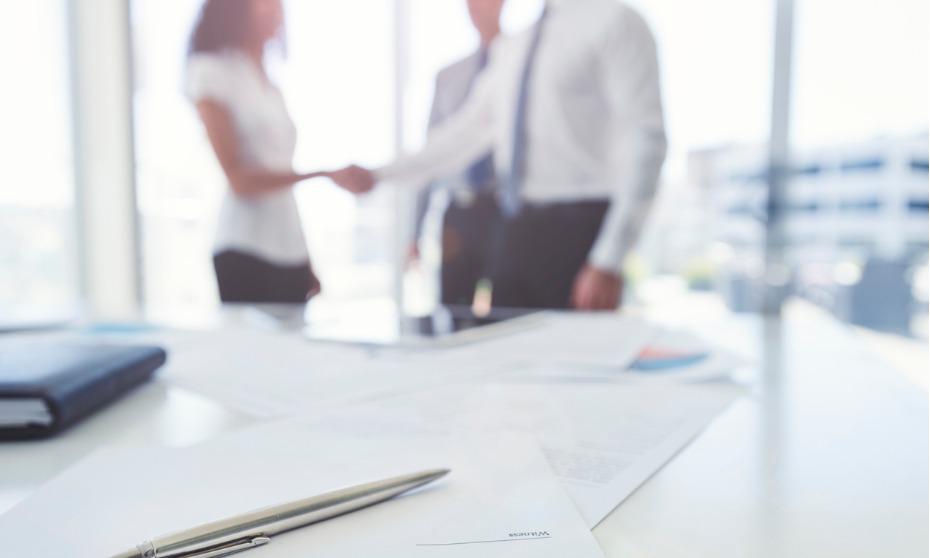 It is necessary to constantly check the activities that the employer of record is carrying out. Thus, you can ensure that the choice you made is meeting the standards you expect from the provider. For this, it is important to be in constant control of the operations carried out by the selected EOR services provider.
Likewise, you must assess each of the processes for which you contract these services, individually. Thus, carry out periodic analysis of the following aspects:
Employee hiring process.
Administration of contracted workers.
Employee satisfaction.
Compliance with all legal aspects.
Employee benefits.
Correspond with the interests of your business.
Clear and effective communication.
Thus, with these evaluations, you will establish the level of success that the EOR services provider you hired is having. 
5. Benefits of having an Employer of Record
By choosing the best Employer of Record services you can obtain the benefits that your company needs. Among them you can find the following:
5.1 Avoid errors
A common mistake that can affect your business is the misclassification of employees, which can vary from country to country. This occurs because an independent contractor is classified as an employee or vice versa, which leads to legal problems. Therefore, with a global Employer of Record, you can eliminate the possibility of making this or other errors.
5.2 Benefits according to local laws
In international contracting, it is important to provide your employees with the legally appropriate benefits for workers. Also, this helps attract the best talent for your business in the country where you want to hire. Therefore, with an EOR you can know not only how to comply with the benefits but also which ones meet the expectations of the worker.
5.3 Assistance with the termination of employees
Dealing with the termination of employment contracts is always a delicate situation, and more so in international hiring. This is because the rules and requirements for these situations change from country to country. Therefore, to not be involved in legal disputes, it is better to have an EOR Employer of Record.
5.4 Protect your intellectual property (IP)
In this aspect, also the laws and regulations can be more or less complicated in each given country or region. EORs know the laws that determine IP and can offer you IP protection services. Thus, with these services you make sure that your intellectual property is insured against any inconvenience.
5.5 Centralization of hiring
With an employer of record service, you will also have everything you need for your centralized hiring in one place. Therefore, you can make the management in a simpler way, as well as review the information. In addition, you will be able to maintain employee records in a simpler and more detailed way. for your analysis.
6. How can we help you find the best Employer of Record in the UAE?
Finding the best global Employer of Record service is what you need to make your business expansion successful. Therefore, follow the recommendations made in the previous sections to ensure this. Also, it is good that you can evaluate the results you get to check that you have made the best choice.
To have the best services of an EOR in the Emirates, you just have to know first-hand the experience we have. We can also offer you global immigration services when you are recruiting internationally.
In addition, we can also help you with the hiring of the best remote work staff for your business.


Do you still want to know a more about how to choose the best Employer of Record services? On PEO Middle East, we can help you, just contact us through the number + 971 43 316 688 where you will receive the best attention. Likewise, we put at your disposal the email [email protected] where you can send us your doubts and queries.
If you want to work with the best specialists in the Middle East, you can go to thetalentpoint.com and upload your resume. Also, you can send it to the email address [email protected].