The following are our ideas for extending your company in the UAE, whether in Abu Dhabi or Dubai. In this article, you will learn everything about Expand Business in the United Arab Emirates.
Investing time in advance to study the industry, prepare your strategy, and create your relationships will save you time and money in the long run, as you will be making accurate choices about growing your company into the UAE markets. Let's observe:
Look into the country when Expand Business in the United Arab Emirates
It may surprise you to learn that many organizations Expand Business in the United Arab Emirates without doing any study or due diligence. They are then compelled to make modifications, which may involve time and money, or face the repercussions of their bad original decision making.

We want to see enterprises extend their operations to the UAE because they perceive a real chance for developing their goods or services to give value to the market here.
As a result, our advice is based on our firsthand experience of assisting many other firms in expanding in the UAE, and ideally, your company as well.
It would be essential to know about the UAE to grow into Abu Dhabi or Dubai effectively. It understands the UAE's culture, governmental structure, economic position, business climate, and so forth.
While Abu Dhabi and Dubai are just an hour and a quarter away by car, you may be shocked to hear that they are incredibly different, and conducting business in each is also distinct.
Market research
Launching a new company is always a risk, but it can be an important one if the proper research is complete ahead of time. Before Expand Business in the United Arab Emirates, do research on your target market and the local competitors.
It is critical to determine where your products/services could fit in and a need for them. This study will help determine if your goods and services need to be modified, as well as prospective price points.
Investigate the Legal and Tax Regulations before Expand Business in the United Arab Emirates
Firstly, understanding the legal and tax requirements is critical. If you fail to comply with the legislation in the UAE, claiming ignorance will not assist you.
Understanding business laws can aid you in determining the proper legal structure for your company. You must understand what corporate papers will be necessary to start your firm, as well as the format in which they will be required.
For example, corporate documents from overseas will require notarization, legalization at the issuing jurisdiction's Ministry of Foreign Affairs, and stamping at the UAE Embassy in the home country.
When the papers arrive in the UAE, they must have the Ministry of Foreign Affairs stamp in either Dubai or Abu Dhabi. If they are not in Arabic, you must officially translate them into Arabic.
This experiment will need both time and money. Knowing the local regulations will help guarantee that you comply when you start hiring employees.
While there is no corporation tax in the UAE, your business may be liable for tax in its home country if you establish a Foreign Branch here.
Additionally, Value Added Tax (VAT) was implemented in 2018. Thus, your firm must register at the proper time. Noncompliance may result in severe penalties and fines, which can be readily avoided by doing preliminary research.
Seek Practical Assistance
The UAE is teeming with professionals that can assist you. Nobody enjoys having to pay attorneys, accountants, tax experts, and other professionals. However, instead of seeing this as an expense, you may advocate viewing it as an investment.
Such professionals are available to utilize their skills and experience to assist your organization in making the correct choices and, eventually, saving money. You'll also discover that many provide free introductory consultations. Choose Your Business Structure and Jurisdiction Wisely
The UAE is brimming with sales gurus eager to offer you the lowest company setup. You must understand your objectives for Expand Business in United Arab Emirates and who your target market is.
These factors will aid in determining the most appropriate jurisdiction for your business license. Consider all of the solutions that match your needs since there will be many elements to consider, which might impact the cost, the long-term strategy, and so on.
If someone sells you one thing only, you're not getting the whole picture.
Investigate Your Funding Options before Expand Business in the United Arab Emirates
If your company isn't in a position to finance and Expand Business in United Arab Emirates, look into other financing sources. Governments often have grants and other ways to assist domestic firms in expanding into overseas markets.
Nobody wants to witness a failure. Thus, there are several initiatives to assist you in obtaining money. If such programs are not acceptable or accessible to your firm, one of the most popular solutions is a bank loan or credit facility.
Alternatively, your company may look for third-party investors with no repayment schedule and may be interested in an entire active equity stake when the business matures.
Also, private equity and venture capital investors will likely take an active role in the business and possibly eventual buyout, so it's essential to know your long-term goals.
Human Capital
This is always a fascinating thought. Many firms attempt to run their UAE operations from outside or send in people from elsewhere.
While there is nothing wrong with this, it is often a slow burner owing to a lack of market familiarization and relationships, or they just aren't performing business development.
Companies that are prepared to invest in hiring a workforce locally usually hit the ground running (as long as they select the right team). Investing in the right team in line with your market expansion goals is critical.
Job Opportunities in the United Arab Emirates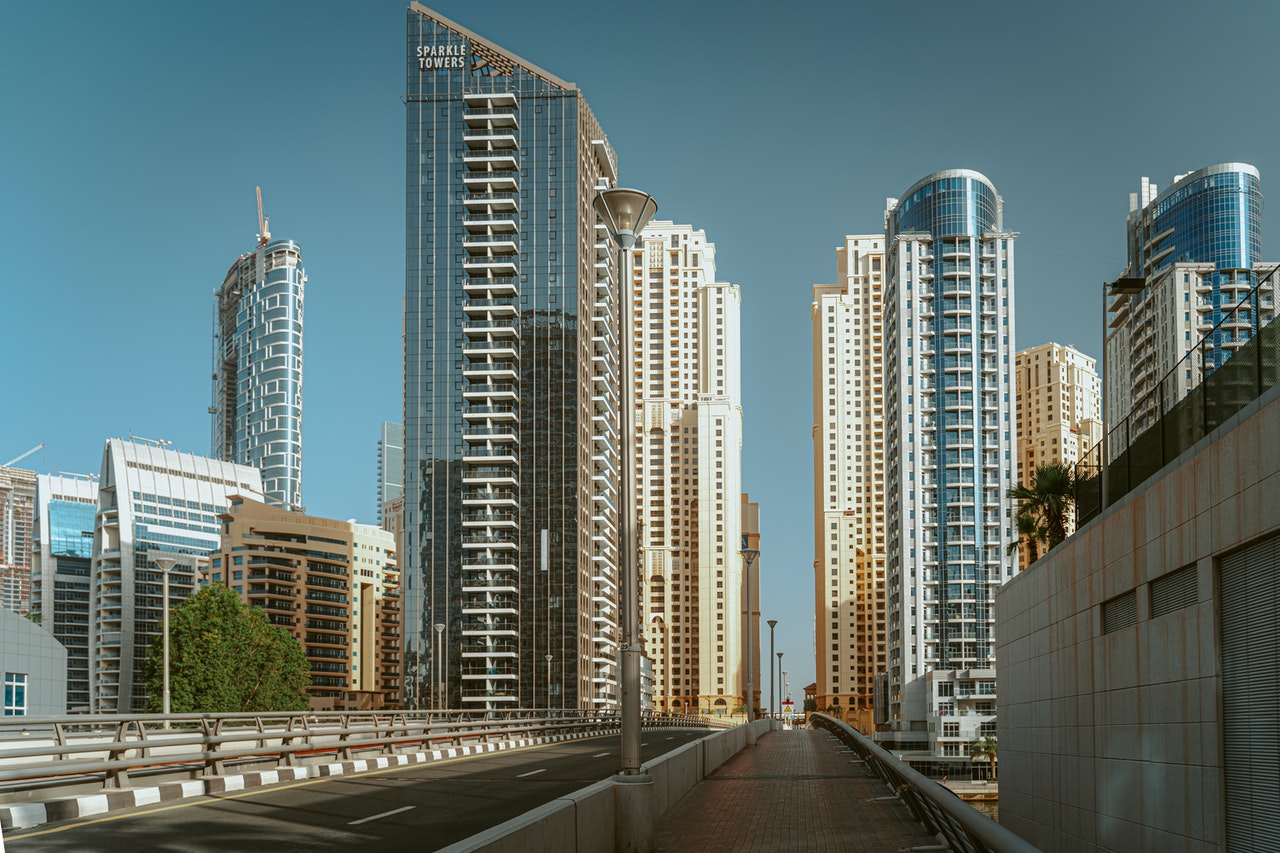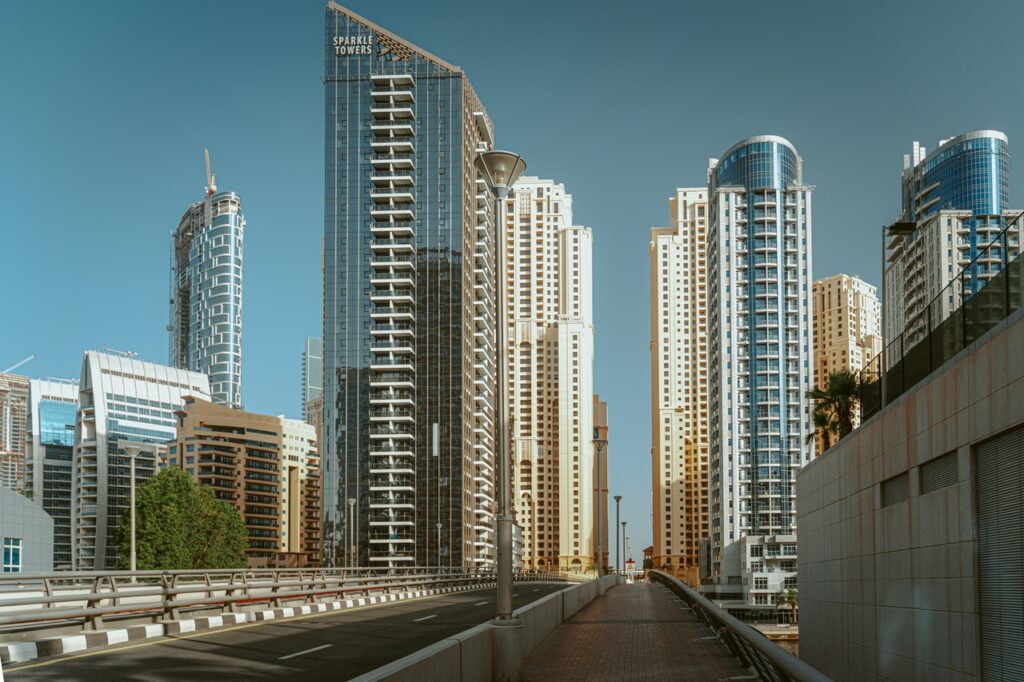 Expand Business in the United Arab Emirates
The United Arab Emirates contains seven Emirates. Most US technology businesses looking forward to hiring salespeople in the UAE concentrate on the emirates of Abu Dhabi and Dubai.
In addition, the UAE has roughly 45 free trade zones, more than 30 of which are in Dubai, and their free zone administration oversees them.
Companies in the UAE have traditionally established a branch office or subsidiary in Abu Dhabi, Dubai, or one of the free zones, allowing them to sponsor or get work permits and recruit staff.
Any company operating in the UAE must get a business license. Employees in the UAE must be sponsored under the relevant visa, either by their employer if they work on the mainland or by the associated free trade zone authority if they work for a business in the free zone.
To secure a visa for its workers, a corporation must have the necessary business license(s).
If an employee is living and working in the UAE without a visa, or if the firm sponsoring the employee's visa is not legally licensed, the government may request the individual to leave the country and, they may bar both the person and the company from conducting business in the UAE.
We manage the processing of all visa applications for Globalization Partners' ex-pat staff.
The UAE Labor Law governs employment on the UAE's mainland.
If an employee works in a free zone, their job is governed by the employment legislation enacted by the free zone authority where the employee works, which may vary from the UAE Labor Law. Each free zone authority has its employment legislation, and workers are subject to its laws and regulations. if looking for a job portal in UAE

Insurance
Make sure you understand what kind of insurance your company will need when Expand Business in the United Arab Emirates. In the UAE, all onshore enterprises have to offer health insurance to their expatriate staff.
Health insurance should be secured via an Abu Dhabi licensed insurance provider; if your employer currently has a global policy in place, this will not suffice.
Many free zones are following suit and require health insurance, and have all visas. You should also be aware of your workers' compensation requirements. Furthermore, while bidding for projects, there may be obligations to have particular insurances in place.
Bank Accounts
Due to due diligence requirements, business bank accounts are becoming more difficult and time-consuming to establish. Start thinking about the bank your company may want to utilize as soon as feasible.
Perhaps it will be an international bank that your company utilizes across the world. You might also use one of the local banks. Check out the costs, the minimum balance requirements, the paperwork requirements for creating the account, and so on.
The more preparation you can do ahead of time, the faster the account will be created when you need it.
Networking
One of the best things about the UAE is the abundance of networking possibilities so you can Expand Business in the United Arab Emirates. Because this is a transitory market with people coming and going, it is critical that people connect to the network when they leave and continue to network.
The value of networking is twofold; it allows you to meet other business people and grow your network.
You never know when you may need someone's aid or how you might be able to help them. it would be even better if you can find opportunities for collaboration.
Networking is also an excellent method to stay up-to-date on what's going on in the industry, allowing you to maintain your finger on the pulse.
There are several business clubs and industry organizations in Abu Dhabi and Dubai, so get involved – you never know who you could meet. It just takes one individual to shift the course of your company's fortunes for good.
Conclusion
To do business in Abu Dhabi or Dubai, your company must get a business license. Don't rush in and make the incorrect choice. Instead, spend some time upfront in study to determine all of the possibilities suitable to your sort of company, your objectives, and your Expand Business in United Arab Emirates Strategy.
Weigh the benefits and drawbacks so that you can make an important choice. Spend time selecting suitable partners or distributors and do your due research.
How might PEO Middle East assist you in expanding your business in the UAE?


PEO Middle East assists international firms developing into the UAE with concierge company establishment and nominee corporate sponsorship. Also, PEO Middle East safeguards its clients' companies and revenues. It gives foreign corporations peace of mind since their operations are safe and have complete operational control.
We can also help with continuing compliance obligations and Expand Business in United Arab Emirates. Furthermore, from a human capital standpoint, we can assist your business in ensuring that the proper people are in place, adequately engaged, and optimizing production.
We have the expertise and experience to provide the Best Hiring Solutions you need to go ahead. Our staff of dedicated salespeople and business development managers is what sets us distinct. We have earned an excellent reputation by providing a comprehensive variety of services to meet your hiring needs.
And the PEO Middle East can assist you in identifying the most suitable employees for your organization, not just based on their skills and experience but also in terms of their proper fit in terms of behavior, values, driving forces, understanding, practical competencies, and dimensions of thought.
Would you like to contact PEO Middle East to obtain more information about Expand Business in the United Arab Emirates? If you have any questions, call us on + 971 433 16 688. You can email us at [email protected], and you will talk to one of our representatives who will answer your questions.