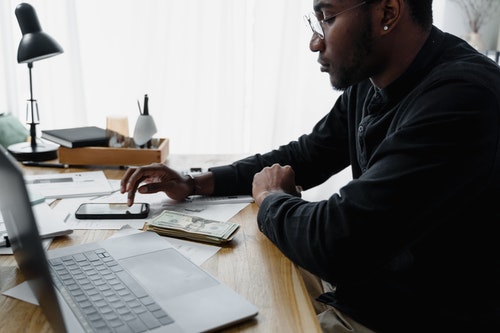 Payroll outsourcing in Libya
To be a successful entrepreneur, you must play multiple roles, each with different responsibilities. As an owner, you must manage all aspects of your company's operations. Likewise, you should serve as the director of human resources, as you are responsible for overseeing the myriad administrative functions. Therefore, ensuring they are performed on an ongoing basis, especially those related to hiring, payment, and monitoring of employees.
Libya Payroll Outsourcing, Compensation, and Benefits
As you know, balancing these responsibilities can be challenging with many difficulties along the way. For this reason, many companies are considering payroll outsourcing in Libya to alleviate the workload.
Table of Contents
Payroll outsourcing in Libya overview
Companies who need a payroll outsourcing service
Advantages and disadvantages of payroll outsourcing
Things you need to know about Payroll outsourcing in Libya
Why PEO Middle East is one of the best payroll outsourcing services in Libya?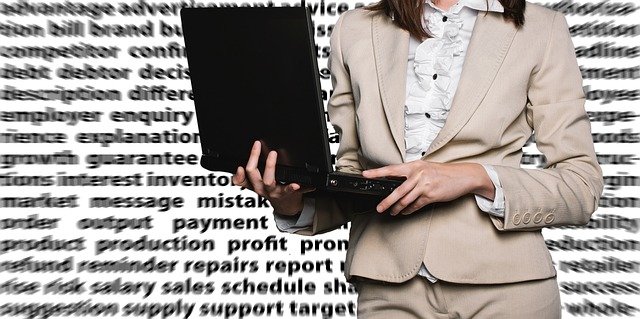 Payroll outsourcing in Libya overview
Outsourcing is the process of using an outside organization to take care of recurring day-to-day business functions like payroll. Indeed, businesses of all sizes often turn to outsourcing for a variety of reasons, from cutting costs to increasing efficiency to reducing risk.
Thus, payroll outsourcing is a service offered by an external entity that provides legal, tax, and accounting support to companies. This way, ensuring employees receive their paychecks on time, accurately, and with minimal risk. Hence, by allowing a third-party provider to manage their payroll, companies can simplify legislative compliance, relieving a large administrative burden.
Outsourcing your payroll allows companies to:
Record and control incidents.
Calculate and distribute payroll by the appropriate frequency (weekly or monthly).
Calculate benefits, such as vacation time, commissions or incentives, vacation bonuses, severance payments, early retirement, etc.
Simplify regulatory compliance such as data protection legislation.
They operate globally and manage payroll across domestic and international locations.
Companies who need a payroll outsourcing service
In truth, Companies of all industries, sizes, types, and locations can benefit from a complete payroll outsourcing service. Nevertheless, they must take into account the quality of the service provided and the technology used to perform the functions.
Payroll outsourcing is quite useful if the company:
You need the administration and finance team to focus on strategic tasks outside of payroll.
It operates internationally; however, it does not have payroll management experts in each country.
They require continuity in payroll management and lack a data recovery system.
It is crucial to highlight they must carry out a thorough analysis of their situation to choose the right provider. Likewise, this analysis requires consideration of specific factors including:
Size of the workforce performing payroll functions in-house.
It has an impact on employees who performed the payroll functions of the company
If the company does not have much knowledge and experience in payroll.
In case the strategic decision to transform the costs associated with payroll functions into a variable cost proportional to the size of the workforce makes sense for the company.
Advantages of payroll outsourcing in Libya
Payroll outsourcing has great advantages such as:
1. Save time
As a matter of fact, payroll is a time-consuming process. Indeed, by relieving the payroll department of these burdens, these employees can focus on other key areas of the business. For instance, developing financial strategies that strengthen the company's competitive advantage.
2. Minimize expenses
Outsourcing payroll helps companies minimize expenses and quantify the visible and hidden costs associated with managing payroll.
3. Avoid mistakes
Indeed, by hiring professionals whose sole responsibility and focus is payroll, you minimize the chances of errors or late filing of payroll taxes.
4. Ensure compliance
Similarly, payroll outsourcing providers work according to labor codes and legislation, making it easy for employers to comply with regulations.
5. Accelerate responsiveness
Likewise, payroll providers can spend time resolving any queries or issues their employees may have, speeding up response times.
Things you need to know about payroll outsourcing in Libya
On the other hand, Payroll outsourcing companies may have drawbacks worth weighing:
1. Loss of control
Indeed, assigning your payroll operations to a third party limits your control over the processes and the accessibility of the information.
2. Confidentiality threats
Similarly, it is crucial to ensure that all company and employee information is protected and to establish confidentiality and data protection policies. Otherwise, threats to confidentiality could spell trouble for your company.
3. Coordination difficulty
Companies still need to set aside time to coordinate certain activities with their payroll providers, which is time-consuming. Additionally, they must provide ongoing support to ensure that the third party achieves the desired results.
Choosing the right payroll outsourcing provider
1. Internal control
A top payroll outsourcing provider takes care of your business and invests in improving its offering. Likewise, ensuring that they are well organized, structured, and able to commit to ensuring quality performance. Indeed, this commitment makes them less prone to data loss payment delays, fines, and lawsuits.
2. Best-in-class technology
Undoubtedly, a top payroll outsourcing service provider has the technology to help businesses scale. Indeed, good technology provides data backup and disaster recovery, mitigating potential risks.
3. Compliance
Besides providing a personalized experience to meet unique company goals, payroll providers pay attention to the changing regulations.
Benefits we offer you in Libya
Professional employment organization.
Global immigration.
Relocation services.
HR management.
Hiring a remote worker.
Why PEO Middle East is the best payroll outsourcing service in Libya?
Getting the right payroll outsourcing in Libya might be a complicated task. In PEO Middle East, we aim to help you find the right solution for your business in the shortest time possible with our professional payroll outsourcing Libya services.
In case you decide to hire our top payroll outsourcing Libya services, you will upgrade your business and obtain results even better than you expect.
Hence, if you want our company to support your business with our expertise, you can send us an email at [email protected], or you can call us at +971 43 316 688.