Do you know where you can locate your unified number UAE on your visa? Do you understand what this number, together with the rest of your visa papers, say about you? It is a good idea to understand what is on these vital documents. One of the most essential identifying numbers pertaining to your stay in the UAE is your unified number UAE or UID number UAE. This is often referred to as your Emirates ID card.
In this article, we will cover all you need to know about the unified number UAE. We will go through what it is, what is UID number in UAE, and how to find unified number in UAE for a visit visa. Over 8 million visas are provided to foreigners migrating to the UAE each year. Because of the excitement and allure of conducting business in Dubai, the immigration procedure must be standard and fast. Every tourist and resident in the UAE is assigned a unique identification UDB number.
1. What is a UAE unified number?
2. How Can I Find My UAE Visa Number?
3. What is the importance of a unified number in the UAE?
4. UAE Unified Identification Number (UID) – Frequently Asked Questions
5. How can we help you obtain more information about what is unified number in the UAE?
1. What is a UAE unified number?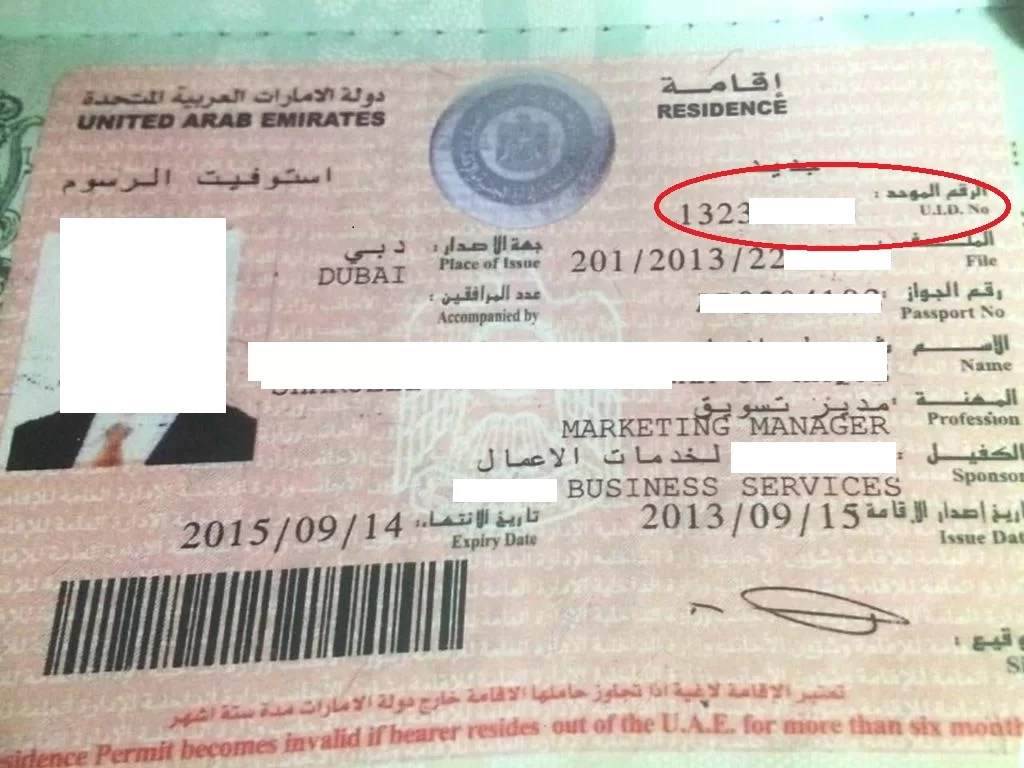 What is a unified number? Your UID number is a 9 to 15-digit number that is automatically in connection with the issuance of your resident visa, even if you renew it. This number helps identify you as a visa holder and belongs only to you.
UID numbers are issued by the General Directorate of Residence and Immigration (GDRFA) and the Federal Identity and Citizenship Authority (ICA). The two regulatory bodies are involved in the issuance and management of residence permits, refugee identification applications, and other identification documents related to residence in the UAE.
Everyone has their own unique unified UAE number, which stays with you regardless of your visa status for the duration of your stay in the United Arab Emirates.
UID numbers are issued by the Federal Authority for Identity and Citizenship (FAIC) and the General Directory of Residency and Foreign Affairs (GDRFA). As a result, these regulatory authorities are in charge of monitoring applications for Emirates IDs, residence permits, and other identifying cards that prove you live in the UAE.
1.1 The advantages of the UAE unified number
Your visa contains critical information that must be carefully studied. As a result, the unified number UAE may provide its owner with a number of benefits. By knowing where to find unified number UAE on your visa, you will be able to do the following:
Continue your application for a resident visa.
Fill out the Emirates ID application.
On the UAE immigration database, you must have a unique identifier.
2. How can I find my UAE visa number?
Your UAE visa number can be in the final section of the file number on your visa. If you are asked to provide your visa number, you will do so. You may gain more crucial information from visa numbers if you understand the things listed below.
The fact that the visa quantity begins with the number two indicates that it is an employ visa. If your visa number begins with 3, you have a family visa, often known as a spouse visa.
What is unified number in Abu Dhabi? Unified number in Abu Dhabi and Sharjah visas, there will be a forward slash symbol (/) following the number 2 or 3. It will indicate if the visa is an employment or a family visa.
2.1 How to find your UID on your immigrant visa?
The numbers, codes, and information on your residence visa documents reveal important facts about you as a tourist or expat in the UAE. The Unified ID meaning Number (UID) is an important part of your visa. Your UID is located directly above your visa file number.
An image of an ID card that must be there when applying for your joint UAE number.
2.2 How to find your UID online?
If you want to find out your UID quickly, you can easily do so by following these steps:
Click on this website: https://gdrfad.gov.ae/en/unified-number-inquiry-service.
Follow the prompts and enter your personal information, including passport number, nationality, date of birth, and gender.
Then solve math questions before continuing.
Finally, click submit to find out your UAE unified number 2020.
2.3 How to get the unified number of the United Arab Emirates?
If you do not already have a UID number or cannot find one using the online portal, you can use the contact form on the GDRFA website as a direct inquiry.
To communicate by telephone, the next phone numbers apply:
Within the UAE toll-free number: 8005111.
International phone number: +971 4 313 9999.
You can also visit the General Directorate for Housing and Immigration (GDRFA) directly for further assistance.
3. What is the importance of a unified number in the UAE?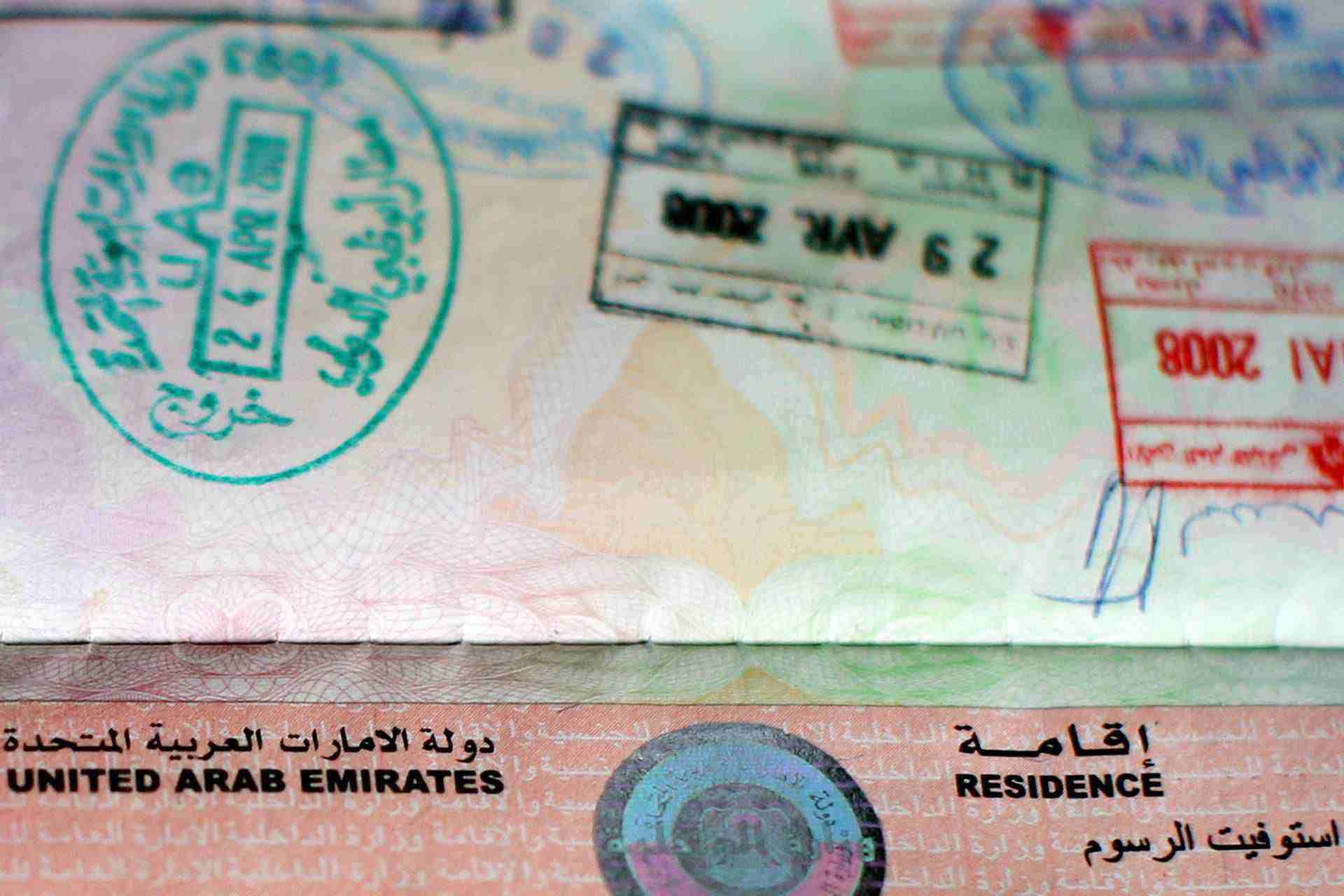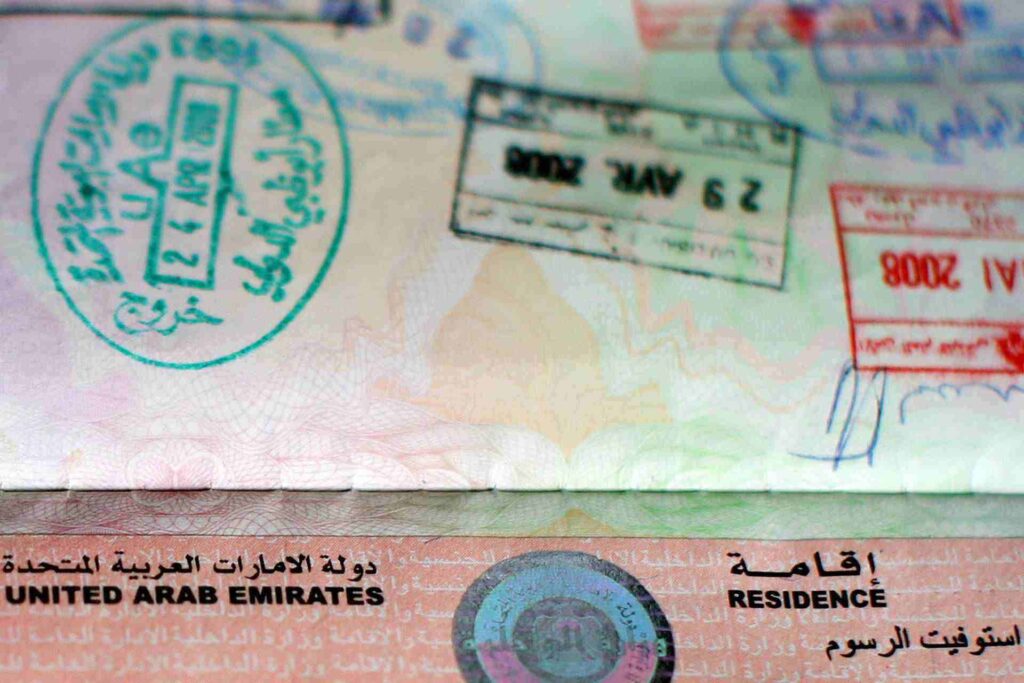 Above your UAE visa number is your unified number Dubai. Importantly, your unified number is not the same as your visa number. The UID number contains vital information about you and the purpose of your visit or plan to remain in the UAE. Let us look more closely at what each element of this crucial number represents.
The first three digits of your unified number match to the Emirate where your visa was issued. For example, Abu Dhabi visas begin with 101, whereas Dubai visas begin with 201. Ajman and Sharjah are 401 and 301 on the list, respectively. All visas issued in Abu Dhabi or Sharjah will have a forward slash following the number.
The next four digits represent the year the visa was granted.
The 7-9 last digits of the file number are your UAE visa number. This is the number to use if you ever need to submit your visa number on any official government paperwork.
3.1 What else is concealed within your UAE Visa number?
The UAE visa number indicates crucial information about your residency, employment, validity, and other factors. There are several codes at the start of your visa number; here is what they mean:
Code 2 indicates that you hold a job or employment visa in the UAE.
Code 3 indicates that you are on a resident visa thanks to a spouse or family member.
Other pertinent information is in the third, fourth, and fifth sections of your resident visa. Therefore, your passport number, visa holder name, profession information, visa validity, and, if appropriate, the name of your sponsor may all be found here. Finally, at the bottom of your UAE permission is the E-signature of the GDRFA's director.
4. UAE Unified Identification Number (UID) – Frequently Asked Questions
Here are some of the most common questions concerning your UAE number.
4.1 What exactly is a UID number?
The UID number, which is the unified number UAE, is a one-of-a-kind, personalized identification number that is assigned to everyone who enters the UAE.
4.2 What are the advantages of the unified ID UAE number (UID)?
Your UID is a key identifying number with several applications. It serves the following purposes:
Making an application for a resident visa.
Making an application for an Emirates ID.
Providing evidence of your identification in the UAE immigration system.
4.3 Which governing body issues the UAE unified number?
Each individual entering the UAE receives a UID number from the General Directorate of Residency and Foreigners Affairs (GDRFA).
4.4 Can a person have many UIDs?
No, not in the majority of cases. Each individual entering, traveling, or staying in the UAE receives a unique UID. However, there are times when the system makes a mistake and assigns many UID numbers to the same person. Therefore, if this happens, you should go to the GDRFA and have your unified numbers combined.
4.5 How do I combine my UID numbers?
If you receive more than one unified number, you should have this problem resolved as soon as possible. This is due to the fact that having numerous phone numbers might cause issues with your residence and Emirates ID applications, among other things.
You may quickly resolve this issue by visiting the GDRFA immigration authorities. Remember to bring your passport, a copy of your checked entrance visa, and any other necessary paperwork (e.g. employment information). Expired or canceled visas can be additional supporting documentation, so bring these with you if you have them.
4.6 What is the GDRFA UDB number?
The unified number UAE is also the UDB number. Therefore, anyone entering the UAE receives a UID number, which is a unique identification number.
4.7 Is the unified ID number (UID) the same as the visa number?
No, the UID number is not the same as the UAE visa number. As your visa status changes, so will your visa number (e.g: from a temporary permit to a residency visa). Regardless of the changes that occur with each visa, your UID number remains the same.
4.8 What portion of my UID must I submit in my Emirates ID application?
To complete your Emirates unified number card application, you must enter the first 9 numbers.
5. How can we help you obtain more information about what is unified number in the UAE?
The visa process is straightforward and just takes a few days, but you must submit a number of papers. However, you will be permitted to work in the nation after completing this process, which is identical to the Saudi visa stamping in Dubai.
In any situation, having the assistance of immigration specialists is critical for the process to go smoothly. We provide the best visa services in the UAE, as well as other vital processes, at PEO Middle East. We can offer the following services to you or your company:
Also, you can reach us in the following countries:


You must be aware of the entire procedure as well as the most recent UAE visa news. To do so, simply contact us using one of our several modes of communication, such as our phone number +971 43 316 688. Similarly, you may contact us by email at [email protected] with any questions or to seek our services.
Those seeking for a job, on the other hand, can visit thetalentpoint.com to learn about the most appealing opportunities. To take advantage of this opportunity, simply register and then email your CV to [email protected].