Payroll functions in the United Arab Emirates are one of the most critical elements of running a business. Additionally, solutions that include manual processing, specialized software, and payroll outsourcing are possible options. In this sense, you must evaluate each of them to find the one that best suits your business needs.
In this article, you will find everything you need to know about these possible solutions, with their advantages and disadvantages. Also, if you want to do payroll outsourcing in Abu Dhabi or another Emirate, you can find tips for doing so. Let us see:
What are the types of payroll solutions in the UAE?
What can we do for your business regarding payroll outsourcing?
1. What are the types of payroll solutions in the UAE?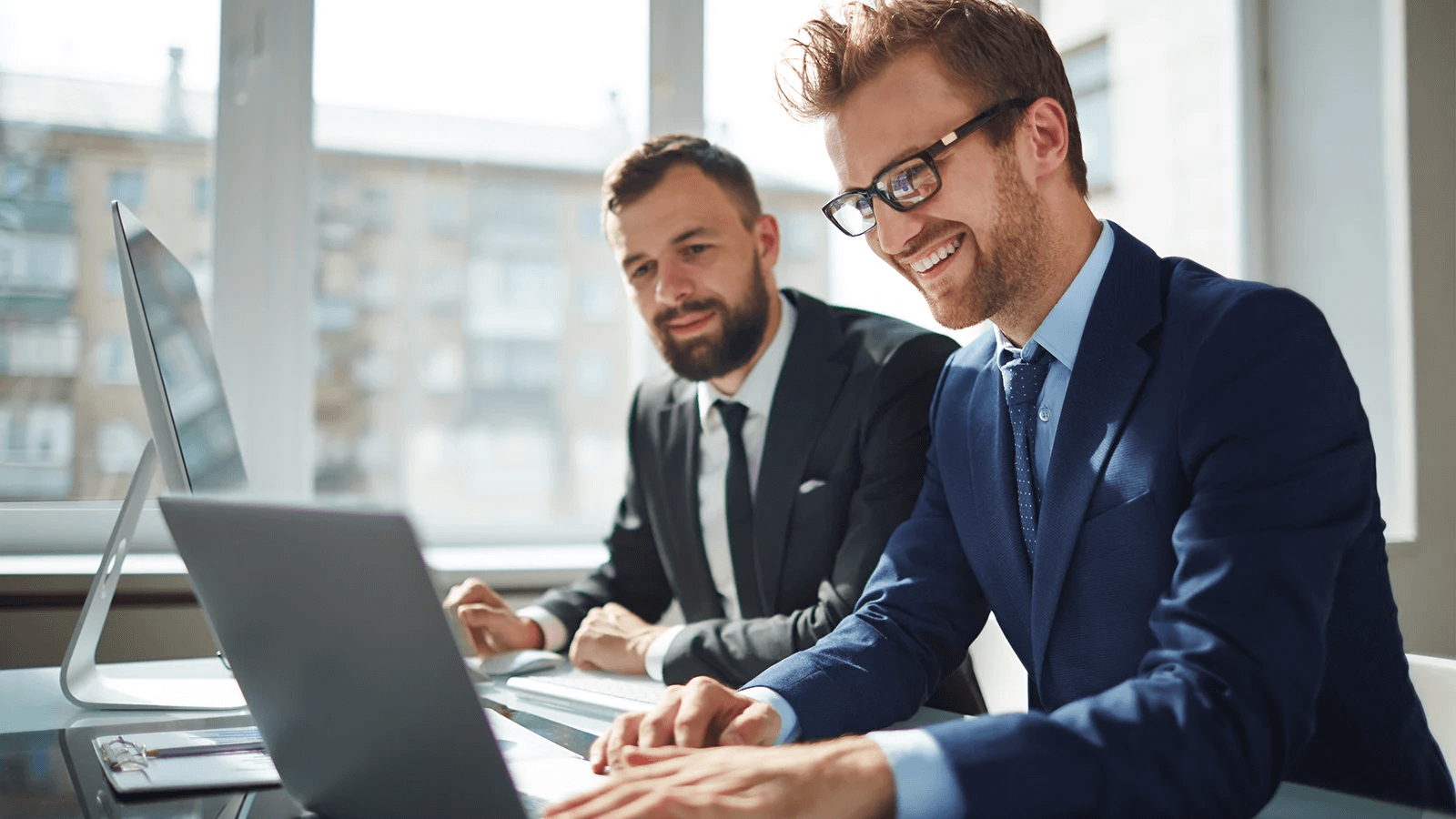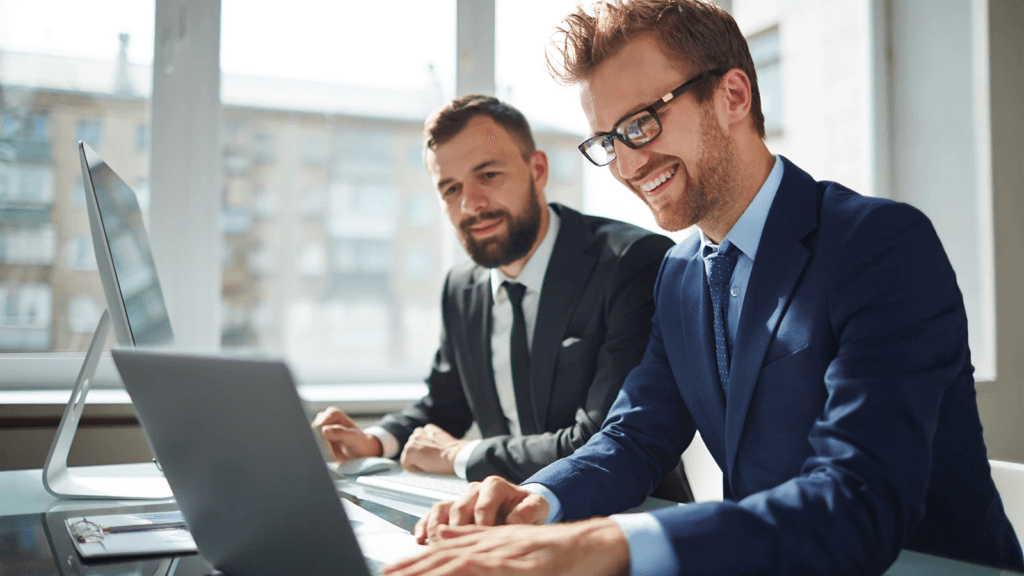 Payroll processing is hard and dedicated work that needs attention to every detail to avoid mistakes. Therefore, it is important to find the solutions that suit your company and its needs. You can choose from three specific solutions including manual processing, software, and payroll outsourcing.

In this sense, each one has its differences, advantages, and disadvantages, even though they all have the same objective. Hence, all the payroll services in the United Arab Emirates can help you in these three aspects.
1.1 Manual processing
Manual processing, unlike payroll outsourcing, is done in-house by the company that needs it. Common steps for payroll processing include:
1.1.1 Collect and maintain employee information
The company must have registered all the basic data of the employees, necessary for the processing of the payroll. This data must be accurate in order not to incur errors, which can be reduced with payroll outsourcing in Dubai.
1.1.2 Calculate the gross salary of each worker
In each payroll cycle, you must exactly calculate the salary of each employee based on their respective job titles. In this case, you must add the individually stipulated allowances to the basic salary.
1.1.3 Calculate hours worked
Account for the overtime hours worked (regular and weekend) for the calculation of the salary of the worker. As this is a tedious task, the alternatives are automated systems or payroll outsourcing.
1.1.4 Additional allowances for employees
You must add to the salary of the employees the additional allowances for that work period. In this case, they can be sales commissions, and production bonuses, among other benefits.
1.1.5 Calculate salary deductions
These can be of various types such as absences or any fine or violation incurred by the employee. In addition, all of these can be established in the policies of the company or the contract of your workers.
1.1.6 Payment records and receipts
Your company must have a detailed record of basic salary, allowances, deductions, overtime, absences, etc. Likewise, you must provide your employees with a receipt that details the detailed aspects of their salary.
1.1.7. Create a WPS Sif file
You must create a wage transfer file known as a sif or WPS sif file (WPS or Wage Protection System). This file is important for transferring wages to the bank accounts of the workers in the UAE.
1.2 Advantages and disadvantages of manual payroll processing
Below you can see the advantages and disadvantages of manual payroll processing. These can be solved with payroll software or payroll services in the United Arab Emirates.
1.2.1 Advantages
It can be cheaper since you only need old books or basic programs like Excel.
You do not need an advanced technological system because the mentioned program is basic.
You can start processing your payroll right away.
1.2.2 Disadvantages
Processing becomes more complicated as the number of employees grows.
It is a long and tedious process.
You will not be able to count on reports in real-time, complicating the analysis.
There may be human errors due to exhaustion and the handling of large amounts of information.
The latter will be more difficult to find and your company will be involved in sanctions.
Due to the same errors, employees may receive wrong or late payments, causing them inconvenience.

1.3 System for payroll management in the UAE
The other payroll solution that you can find in the United Arab Emirates is the automated management system. In this sense, this software allows you to manage all payroll functions in an automated way, saving time. In this way, the entire process can also be integrated with modules of time, attendance, and other elements.
These systems are also commonly used by payroll outsourcing companies and include features such as:
Payment structures that allow configurations per employee.
Configuration of payment cycles.
Set pay calculation formulas and deductions.
Monitoring of loans or salary advances.
Sending payment receipts to employees digitally.
Issue reports such as proof of payment, bank notices, etc.
1.3.1 Advantages of using payroll software
Advantages offered by software that is also handled by payroll services in the UAE include:
Do quick payroll and deductions quickly.
Ensures accuracy in payroll processing.
You do not need much effort to calculate expenses, license payments, and bonuses, among others.
Automate many tasks.
Storage of data and reports safely and with easy access.
With automatic processing, you can obtain accurate information and data useful for your business.
Simplify processing with time registration system integration.
In addition, automated payroll helps create reports for in-depth analysis of company personnel costs. Also, payroll systems allow you to record all kinds of additional information and you will not need a separate software package. Likewise, this type of solution allows you to evaluate the costs to establish a budget for the staff.
Furthermore, depending on what your business requires, you may find other payroll software features more useful.
1.3.2 Disadvantages of payroll software
Although the benefits of a computerized payroll system are desirable for every business, they are not foolproof. These systems also have weaknesses just like any current technological system. Hence, among the disadvantages that you will find in payroll software systems are:
Violations in security systems can occur, causing data loss or theft.
There are risks related to cybersecurity and computer fraud.
Difficulties in access, quality, and control of information.
Also, a specialized software can be more expensive than other systems used for processing your payroll. Likewise, you will have to invest in equipment and qualified operators.
1.4 Payroll outsourcing in the United Arab Emirates
Payroll outsourcing is the best solution when you need time to complete other important tasks in your business. Thus, when you hire payroll services in the UAE these professionals take full responsibility for the process. So what do you get when you outsource your payroll in Abu Dhabi or Dubai or any Emirate?
If your company has decided to payroll outsourcing in Abu Dhabi or Dubai,define what you need.Therefore, you must first establish a system that allows you to transfer the information that the supplier requires to start their work. Then, the data that you must provide to the company that provides payroll services in Dubai or another Emirate are:
Full names of employees.
Salaries received.
Rates per hour or per day.
The number of hours worked.
Permits or licenses granted.
Expense allocations.
Other data related to the payroll process.
As you have seen, this data is sensitive, so your provider must commit to its confidentiality. You must create a data protection agreement with the payroll outsourcing company you hire. Also, once you establish the agreement and supply the data, the work of the payroll provider or PEO organization begins.
In this regard, payroll services in the UAE calculate payroll and make payments to employees. Likewise, they execute the work of payroll compliance, taxes, as well as the delivery of detailed reports. However, this does not mean that you do not have payroll professionals in your business, they simply perform other related tasks.
For example, they can perform tasks such as reviewing financial reports or solving any accounting problems that occur internally. Therefore, payroll outsourcing in the UAE is useful to save time and relieve your team of certain activities.
1.4.1 Advantages of payroll outsourcing in the United Arab Emirates
Payroll outsourcing allows you to gain certain advantages over processing payroll in-house. The advantages that your business will obtain when outsourcing your payroll are:
By payroll outsourcing in Dubai (or another Emirate), you can relieve your department of many of the payroll burdens. This way they will have more time to take care of other actions so that their business can have sustained growth.
Your company may notice that there will be a decrease in expenses, as well as know the visible and hidden costs of payroll.
A good provider of payroll services in the United Arab Emirates ensures that errors are lessened. In addition, they also ensure that deadlines are met, omissions are eliminated, and you file taxes on time.
All companies must comply with the legal requirements of the Emirates government to avoid problems. Therefore, payroll outsourcing in the UAE ensures that your business meets all the requirements.
You can also get faster responses to questions or problems your employees may have.
1.4.2 Disadvantages of outsourcing payroll
The disadvantages, in this case, occur when you do not properly choose the payroll services in the UAE. These disadvantages are:
Loss of control caused by miscommunication between your company and the provider of payroll services in Dubai or another Emirate.
It is important to establish a confidentiality agreement, if not, you risk encountering data leakage issues.
The lack of coordination of tasks and activities with the supplier can be a problem if an adequate mechanism is not established.
1.4.3 How can you choose a provider of payroll outsourcing in the UAE?
The advantages and disadvantages of payroll outsourcing will depend on the proper selection of a provider. Therefore, keep the following features in mind when choosing the right one.
Inquire about the organization and structure of the provider to see if they can guarantee a good performance. Also, this helps you know if you can meet deadlines, data security, laws, etc.
Another point that a good provider must have is the technological infrastructure that said organization possesses. A constantly updated technology is important for processes to flow, be safe and mitigate risks.
Payroll services in Dubai are constantly aware of labor laws and payroll regulations. If you find that they cannot meet the legal requirements, it is best to move on to the next candidate on your list.
The cost of these services can vary depending on many factors such as the size of your business or others. However, it is not everything; focus on the company that offers the best price-service ratio.
Customer service is a crucial factor for things to work correctly and smoothly. Therefore, check out the reviews of clients who have done payroll outsourcing in Abu Dhabi or another Emirate.
2. What can we do for your business regarding payroll outsourcing?
In the Emirates, you will find three types of payroll solutions: manual processing, software, and payroll outsourcing. All of these have both advantages and disadvantages, and it is only up to you to evaluate all the variants. However, outsourcing allows you to alleviate many of the processes involved in processing your payroll.
If you want to put your payroll in the hands of the best professionals, on PEO Middle East we have more than 20 years of experience. In addition, we have independent contractor recruitment services in the Middle East. Likewise, you can count on our consulting services for the management of the human resources of your company.

Do you want to know more about payroll outsourcing in Dubai and all the Emirates? Contact us! Give us a call at +971 43 316 688 to keep you informed about all these aspects and more. In addition, you can obtain detailed information about payroll, staffing, and other business topics by sending us an email at [email protected].
Lastly, if you want to start looking for a job, go to thetalentpoint.com. There, you can find the greatest job vacancies available in the United Arab Emirates. Do not think it twice and get in touch via email at [email protected].