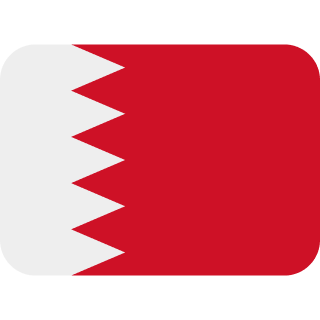 Bahrain Global Immigration
We Are Approved By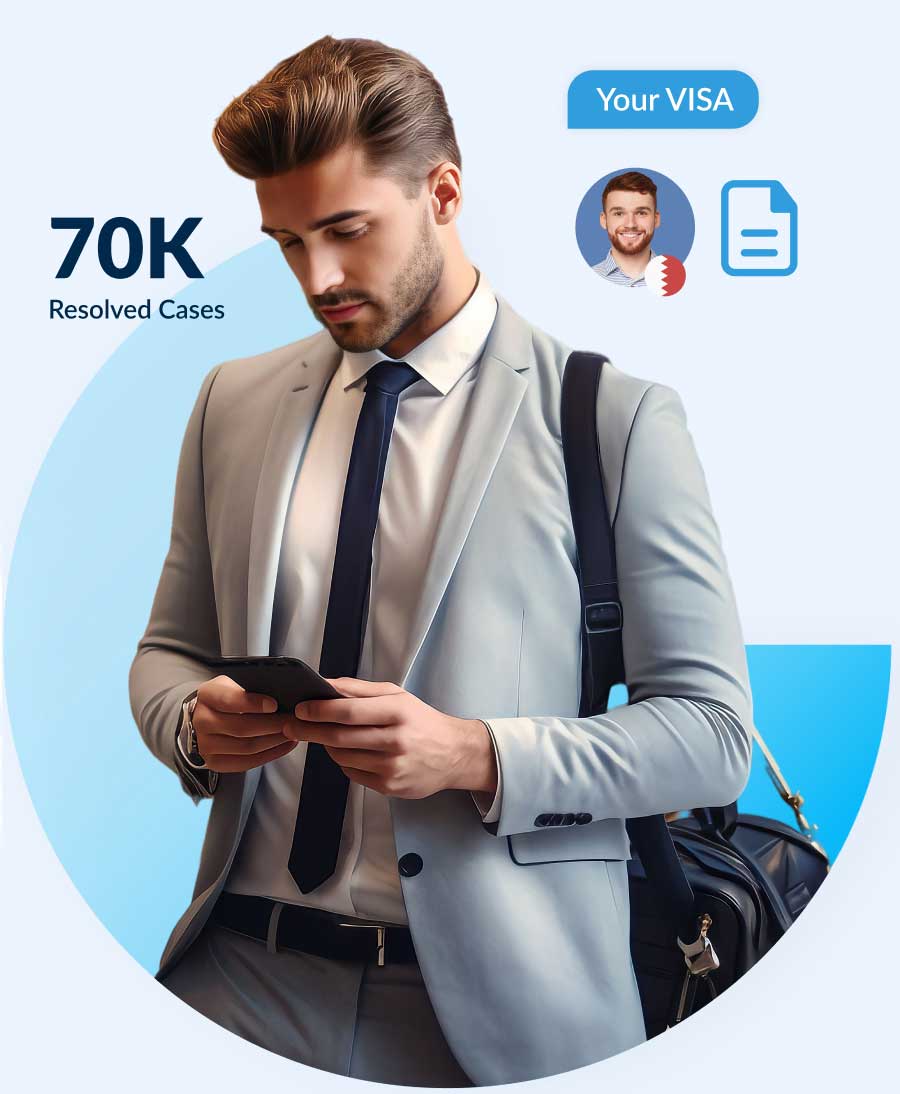 A Dependable Partner With The Greatest Rate Of Client Satisfaction In The Sector.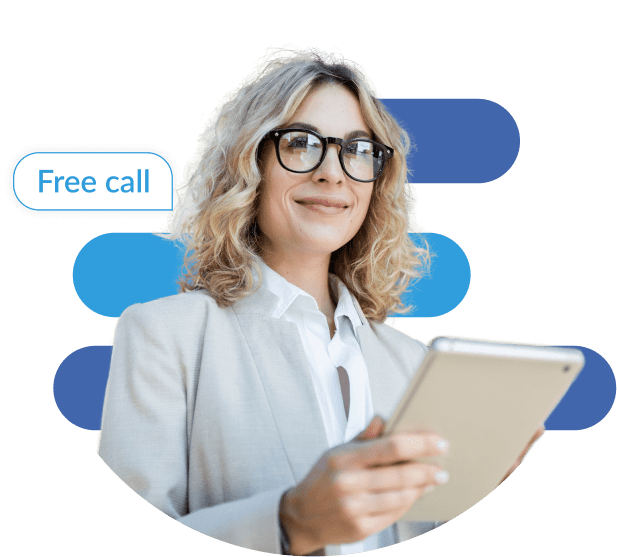 TALK TO OUR EXPERTS
Schedule a Consultation Call with Our Expert.
Boost your Business
Our Bahrain Immigration Services
We assist in the preparation and submission of visa applications across various categories, including tourist, work, student, and family visas.
We offer expert counsel and direction regarding immigration prerequisites, eligibility standards, and application protocols.
We offer services to aid individuals and organizations in guaranteeing adherence to immigration laws and regulations.
Our experienced immigration attorneys provide legal expertise and represent clients during appeal proceedings, developing effective strategies to address specific issues.
We provide support for interactions with foreign embassies or consulates, which includes arranging interviews and submitting necessary documents.
We furnish you with a prompt report concerning your visa and immigration services.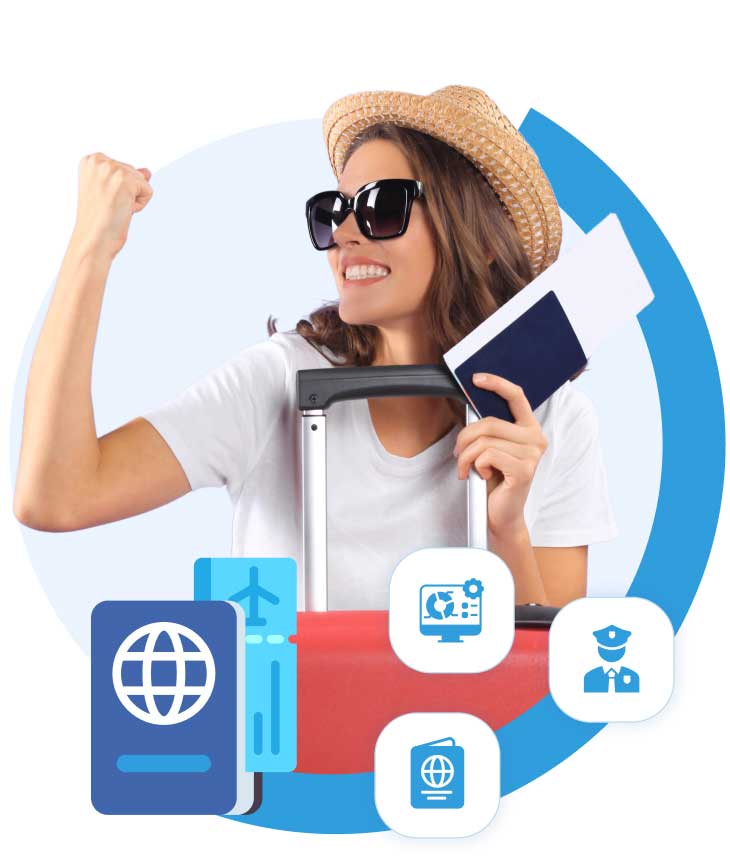 Our UAE Immigration Services

Visa Application Assistance
We help with completing and submitting visa applications for different categories, such as tourist, work, student, or family visas.

We provide expert advice and guidance on immigration requirements, eligibility criteria, and application procedures.

Services to help individuals and organizations ensure compliance with immigration laws and regulations.

We'll oversee payroll computations, tax deductions, and punctual salary disbursements, guaranteeing precision and alignment with local rules.

We Supports in dealing with foreign embassies or consulates, including scheduling interviews and submitting required documents.

We provide you with a timely report regarding your visa & immigration services.
Why Top Companies Chooses PEO Middle East
We Are Highly Regarded And Respected In The Industry.
100%
Onboarding Satisfaction
Rating
99%
On-Time
Payroll Accuracy
98%
Of Hires Employed Via
PEO Middle East
20+
Team Of Legal
Experts
Immigration Model
How Our Immigration Service Model Works

Consultation & Assessment
We begin with an initial consultation to grasp the client's immigration objectives and requirements, followed by a comprehensive evaluation to ascertain eligibility and identify the most appropriate immigration route.

Documentation & Application
We provide direction and support in collecting necessary documents and information, as well as prepare and submit precise immigration applications on behalf of the client.

We continuously monitor the progression of the application and maintain communication with immigration authorities, ensuring a swift response to requests for supplementary information or interviews.

Completion & Post-Arrival
We offer support in concluding the immigration process, encompassing tasks like medical exams and background checks, as well as providing assistance for settling in the new country and adhering to immigration laws.
Benefits Of Bahrain Global Immigration Services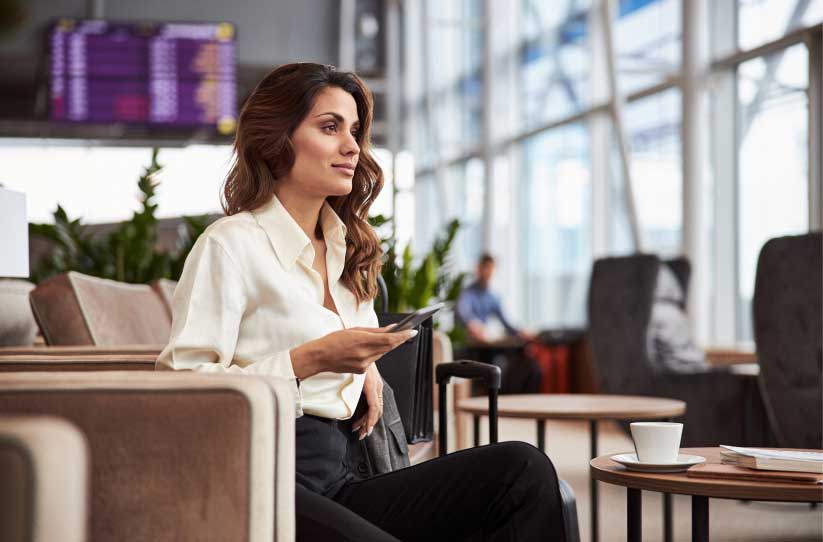 What are the benefits of
UAE Employer of Record?
Amoung others, we highlight
TALK TO OUR EXPERTS
Schedule a Consultation Call with Our Expert.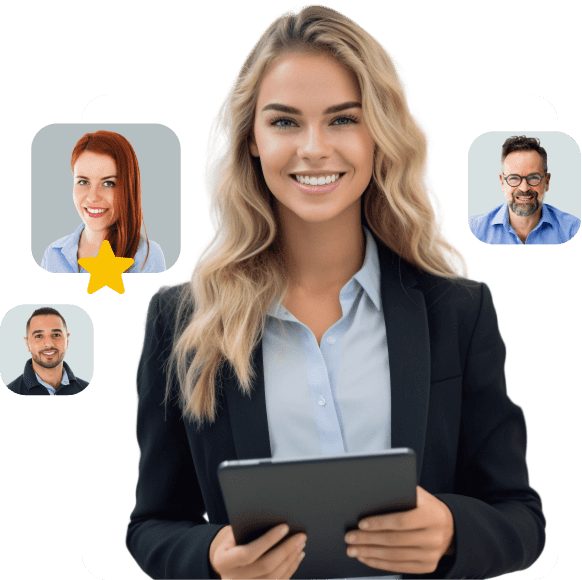 Find the Best Candidate from Anywhere in Middle East
We are here to
help you grow
your business
We are here to
help you grow
your business
Contact us
Submit Your Query Our Experts Will Assist You
Take your business to new Heights with our expert solution.

Take your business to new Heights with our expert solution.

Streamline HR, payroll, and benefits administration while ensuring compliance and minimizingrisks. Let our experienced team handle HR tasks, so you can focus on growth and innovation.

Partner with us today and experience:
● Convenience
● Efficiency
● Cost-effectiveness

Fill out the form, and one of our representatives will get in touch to discuss your unique business needs and tailor a solution just for you!

Submit Your Query Our Experts Will Assist You