We help you with your

global expansion to Jordan
Are you thinking about expanding to Jordan? If so, you are in the right place. With PEO Middle East, you can obtain top PEO solutions that can ease your relocation to the region. As a result, you can establish your workforce here and develop seamlessly.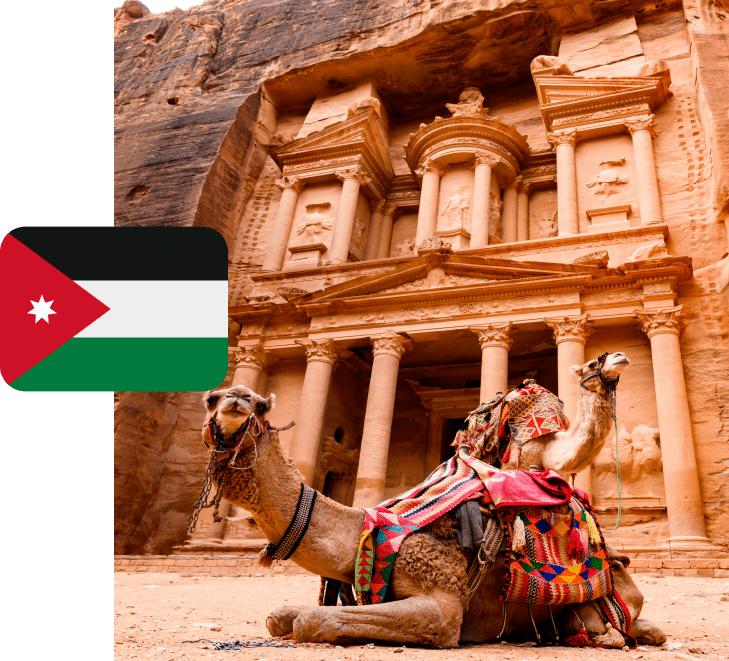 OUR CORE SERVICES
Start your Jordan development with our solutions
With us, you do not have to worry about HR tasks anymore.
You will not have to worry about organizing an internal HR team if you employ our PEO Services. Consequently, you can improve your business operations by guaranteeing smooth hiring, recruitment, onboarding, payroll, and other processes.

By serving as sponsors, our immigration services are designed to help you secure the visas, ID cards, work permits, and any other relevant documents necessary for your staff to live and operate in Jordan.

Receive HR support for your company in Jordan from our professionals. We offer an all-inclusive solution that gives you access to the most recent tools and technologies to guarantee an effective and compliant HR division.

By tapping into our extensive talent pool of highly qualified experts, we want to assist you in creating your own remote workforce. Consequently, we will employ the greatest applicants from all over the world to staff your company with the top talent.
Solve your PEO needs
with our solutions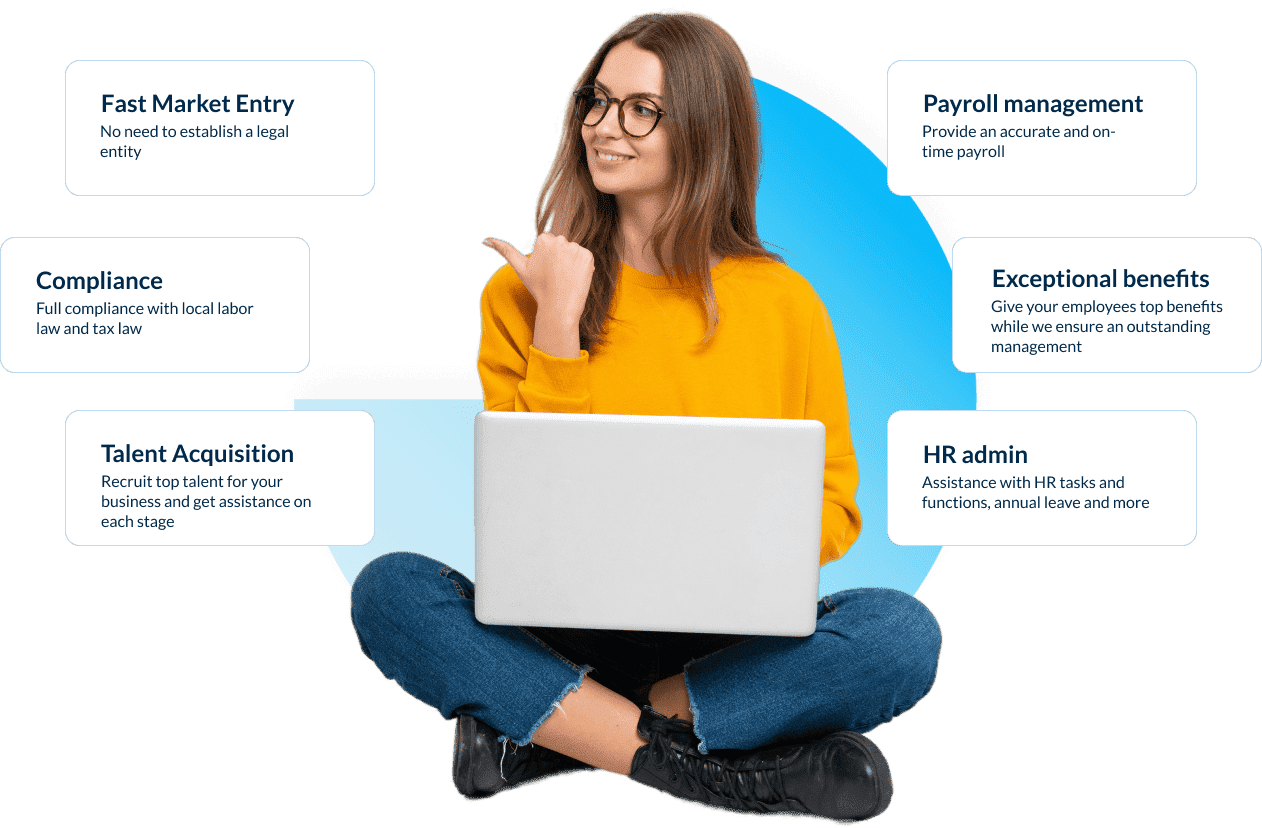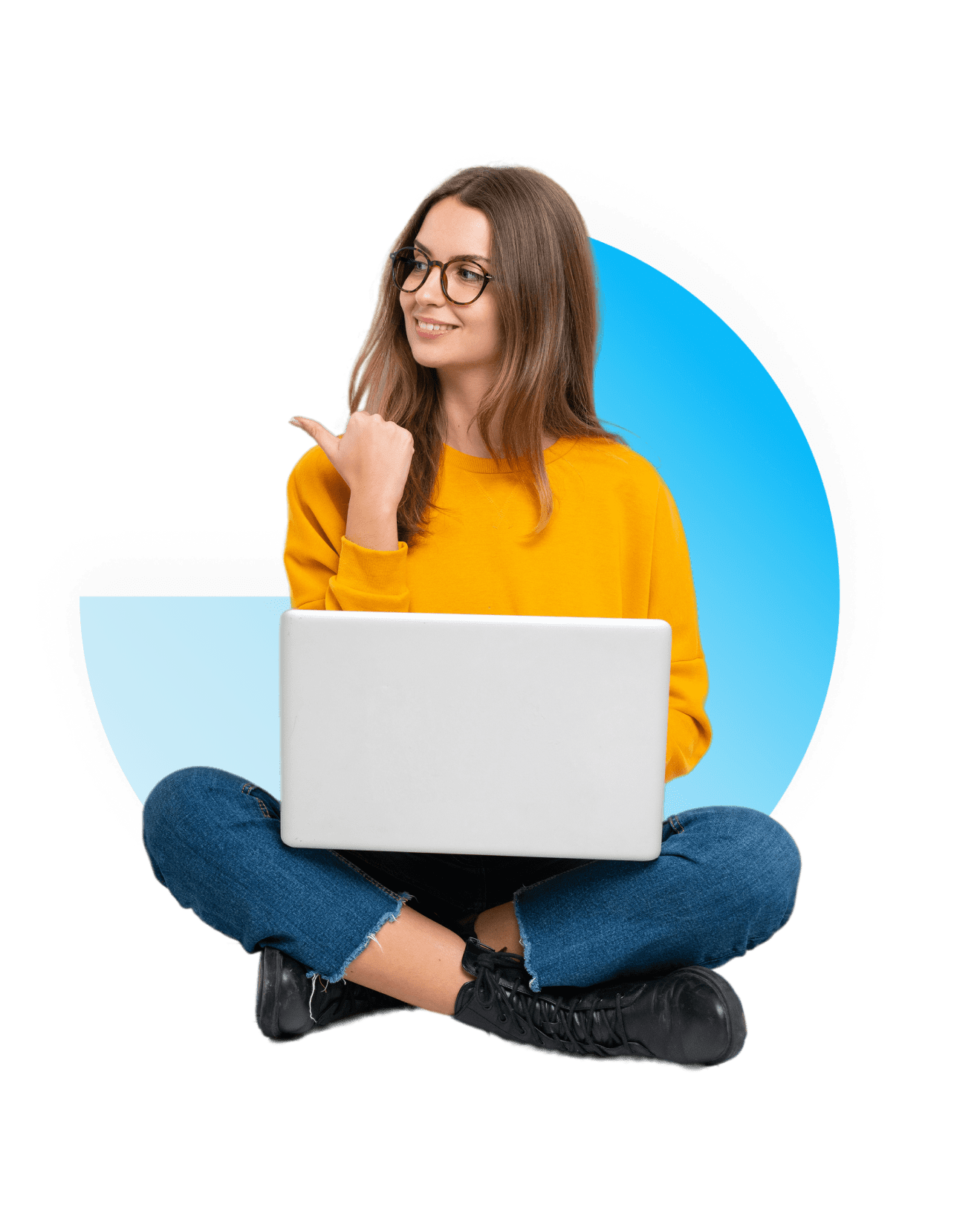 Obtain the help you need to adhere to the local laws.
Establish an international team and expand swiftly.
You can create your service package by selecting them from our catalogue.
Offer first-rate benefits to your workers and improve job offers.
Recruit, hire, and compensate workers compliantly with our support.
From tax to contracts, we guarantee accurate employee payroll.
Simple & Clean Work
Process
Let us handle your expansion through Jordan and provide you with the services you need to succeed.
Find the Best Candidate from Anywhere in Middle East
We are here to help you
grow your business
Contact us
Submit Your Query Our Experts Will Assist You