A Professional Employer Organization can provide you with the benefits you need to expand your business. It does this thanks to the management of the various administrative activities of HR of the companies. In addition, they will help you minimize and even eliminate problems inherent to the expansion of an industry.
In this article, you will learn about the 5 benefits of having a PEO to expand your business. Likewise, you will learn about the challenges faced by human resources in the process of growing a company. You can see these aspects and more below:
What is a professional employer organization?
What PEOs do and do not do?
Are there any challenges for an HR department in the growth of a business?
Top 5 reasons to expand your business with a PEO
How do you select the most effective PEO?    
How can we help you regarding the benefits of expanding your business with a PEO?
1. What is a professional employer organization?
The PEO is an organizational structure that fulfills the administration of the responsibilities concerning the employees. In addition, it performs the function of an authorized contractor for its clients, recruiting workers for the employer.

One of the peculiarities of a professional employer organization is that they allow employers to subcontract human resources tasks. This includes payroll outsourcing, employee benefits, and employment tax compliance. Furthermore, this also reduces the commitment of PEO users.
2. What PEOs do and do not do?
A professional employer organization will help you make more solid human resource decisions that will improve your business. Also, working with a PEO does not mean that you will lose control of your business, on the contrary, you will get help.
2.1 What they do
The services of a PEO include the management of total human resources services for contractors. This includes payroll processing, employee benefits, risk management, employment tax, plus attendance. In addition, it includes the following:
Reduces liability for payment of wages.
Helps calculate payroll taxes and state unemployment taxes.
It facilitates the recruitment of employees and reduces the turnover of workers.
It will make your company more attractive to potential and current employees.
You get time savings that will allow you to concentrate on the different daily operations and the expansion of your company.
2.2 What they do not do
Among what organizations of employers do not do are:
They will not take control of your business.
Nor do they provide labor to companies.
It does not make hiring and firing decisions for employees.
3. Are there any challenges for an HR department in the growth of a business?
Employers have a variety of options to help them solve problems in the area of human resources. These include both large companies as well as small but emerging companies.
3.1 Reduces the administrative obligation
The moment the company begins to expand, what was previously done manually becomes difficult to do. Also, spreadsheets require manual intervention and are very prone to errors. On the other hand, the automation of human resources processes facilitates the follow-up of candidates and the integration of new employees.
3.2 Preservation of company values
The company usually has its core values that shape its structure. In addition, it is important that as companies grow these values define the employee. This must be clear and precise so that they can be put into practice by new staff. Therefore, HR must devise strategies to prioritize and deliver the cultural message as it finds talent.
3.3 Effective recruitment system
When the company contemplates a major expansion, it often makes the mistake of simply filling the positions with the available staff. However, you need to make sure you have the right people and methods to succeed, with an innovative model.
3.4 Improve employee morale
Business owners must create a great work environment. To do this, work with your human resources department (if you have one) to make health and staff welfare arrangements. Moreover, foster trust and honesty so that there is a cordial atmosphere among employees and thus they will be happier.
3.5 Process administrative requirements
State and federal regulations are often complicated and ever-changing. That is why many companies make use of a PEO agency, for the fulfillment of these requirements. This ranges from registering with the appropriate agencies to complying with local, state, and federal requirements.
As a result, the intervention of the professional employer organization is important since it will have the guarantees of these processes.
3.6 Meet the demand for employee benefits
For many entrepreneurs, it is difficult to compete with large companies for the benefits they offer. That is why you should emphasize the unique qualities of your small business, as well as the values and potential of your business. At the same time, you must improve benefits and opportunities to retain the best employees.
For this, they must offer modern benefits and manage costs effectively, for which the professional employer organization can be used.
4. Top 5 reasons to expand your business with a PEO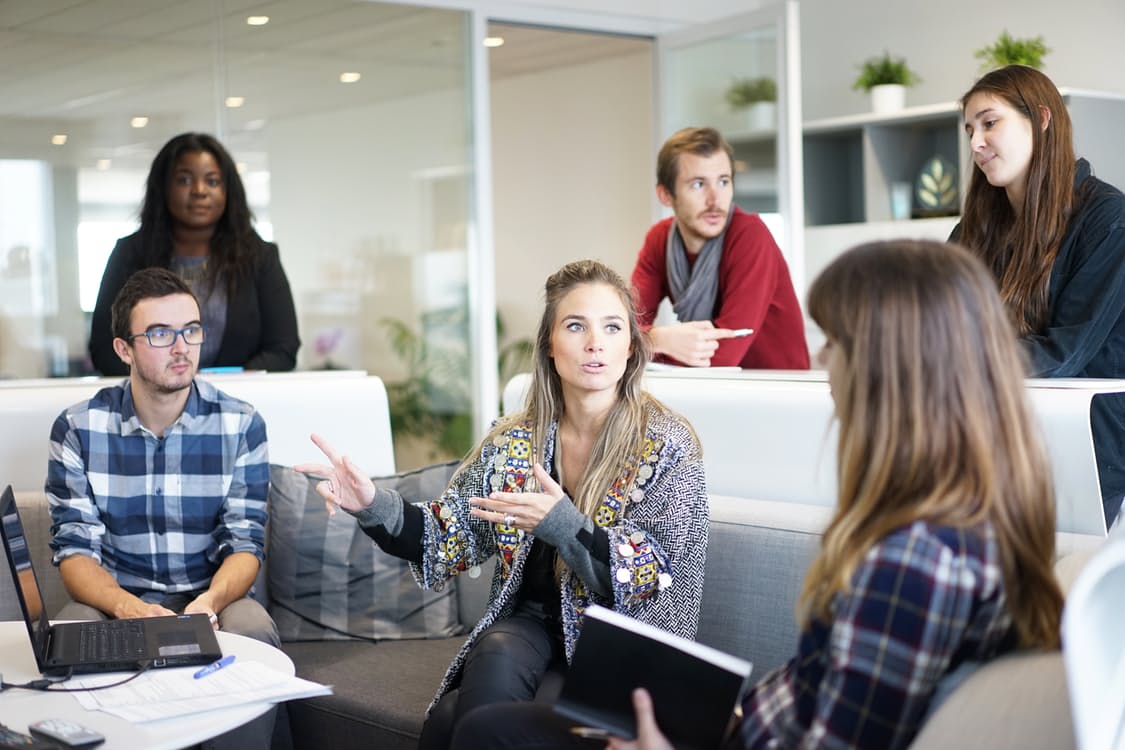 When a company has started its expansion, they commonly outsource services where they need to improve processes. Therefore, it is not uncommon for your human resources department to do this. In this section, you will see how the services of a professional employer organization help you expand your business.

4.1 It will grow faster
Thanks to a PEO, your company will be able to focus its attention on activities such as product development, marketing, and sales. This is because you will not have to spend your valuable time on HR administrative tasks. The tasks that a PEO can be in charge of are:
Administration of payroll.
Management of benefits and compensation of workers.
Claims management.
Compliance.
Manage and pay taxes.
Induction.
Therefore, when you delegate these functions (or any of them) to a professional employer organization, you can meet strategic growth advances.
4.2 Small businesses increase their chances of staying
If a small business wants to focus on solving other problems, a PEO will let them. This is because you do not have to worry about time-consuming tasks. Most of the problems faced by small and medium-sized businesses have to do with business strategies.
Some of the problems these companies face are commonly related to:
It did not have the right team.
Mismanaged money.
Insufficient business model.
Bad marketing.
Ignored clients.
However, working together with a professional employer organization allows you to get away from these situations. This is thanks to the fact that you can focus on solving or avoiding these or other adverse situations.
4.3 Risk management
No company is exempt from the risks related to commercial and business activities. These often take companies unprepared with an adequate plan by surprise. However, with the help of a PEO, you will be able to face the risks that may occur in the expansion process.
This organization allows you to be updated regarding labor compliance standards. In addition, they perform safety assessments and recommendations, as well as manage compensation claims. They will also provide safety training and keep you up to date with current employment laws.
4.4 Comprehensive HR services for your growth
The growth of a company usually involves reevaluating certain internal policies and procedures. For example, your human resources department must formalize responsibilities, hire new employees, and fix current problems. This is where a PEO is important, as it can help you:
One of the advantages of working with a PEO is to benefit from their experience in hiring employees. These professionals will help you find, select, interview, and make offers to the right people.
A professional employer organization also helps you update candidates on your corporate culture and business practices. Plus, they have the tools to do training, benefits reporting, and self-service technology for your employees.
PEOs can help your employees have many of the benefits that you may not be able to offer them.
Compliance with labor laws and keeping up with them is a delicate job, so as not to incur penalties. By delegating that entire process to a PEO, you can focus on strategic growth activities and customer service.
Regulations by employees can be increased by implementing changes inherent to the expansion process of your company. This is another job that a PEO can do efficiently, manage all these claims and keep you away from any lawsuits.
4.5 Attract the attention of investors
Investors looking for business opportunities turn their attention to companies that demonstrate a desire to grow. This is evident when a company hires the services of a PEO, as it shows its interest in expansion.
5. How do you select the most effective PEO?   
The advantages of working together with a PEO will only be fully realized if you hire the right one. Below are some of the relevant aspects of hiring a professional employer organization:
5.1 Provide the necessary services
The first thing is to define these needs to know if a PEO will be effective for your company. Remember that companies will benefit from activities such as payroll management, benefits administration, and contractor services, among others. In addition, thanks to the benefit plans, it will make your company competitive.
5.2 Communication
An important point is that the communication channels must be suitable for you and the organization you hire. Therefore, avoid those that are not flexible about when and how to communicate (if possible).
5.3 Company culture
In this case, it is that both the culture of the PEO and that of his company coincide on most points. Also, if you do not have an HR department, you must have an idea and understanding of the PEO culture. Making sure you hire the right one in this regard will prevent your employees from creating resistance.
5.4 Have you already worked in similar companies
Although most employee concerns are the same, companies themselves are different. However, a PEO who has worked in a company of the same nature can help you with the development of your employees. They also help with return-to-work programs, thus reducing costs and accelerating the growth of your company.
5.5 Ability to adapt to the growth of your company
If you do not have to change PEOs, make sure you choose one that can scale as your business grows. Thus, hire not only thinking about the present needs but those that may arise in the future.
5.5 Limit of employees
You need to know the minimum number of employees a company must have for a PEO to work with it. Therefore, if your company is small, you should look for a professional employer organization that works with companies like this. Plus, it has to let you know that it is willing to work on your business as it grows.
6. How can we help you regarding the benefits of expanding your business with a PEO?
These organizations will help your business to expand faster due to their HR services. For example, these facilitate administrative, legal, and labor processes that are usually complicated for entrepreneurs. The important thing in these cases is to find the one which adapts to your needs.
For this reason, we offer you the best employer service to help you expand your business. In addition, we have employer of record services for your hiring needs. Likewise, if you want to bring workers to the Middle East, we offer you our personalized Immigration service.

Want to learn even more about the benefits of expanding your business with a PEO? You can contact us at the email address [email protected]. In the same way, you can do it through the telephone number +971 43 316 688. We are completely ready to assist you.
On the other hand, when you go to thetalentpoint.com, you can apply for one of our many open positions. Likewise, you can send your CV to the email address: [email protected].