In recent times, telecommuting has become common in most companies. This increased even more with the arrival of covid 19, where many were forced to do so. That is why establishing a remote work policy has become essential.
In this article, you will be able to clarify all your doubts regarding these labor policies. Here are detailed characteristics that must be taken into account when implementing them. Likewise, you will know the remote work policy checklist to cover all its aspects. Let us see:
What is a remote work policy?
Why is it important to establish a remote work policy?
What is the checklist of a remote work policy?
How to set this policy?
What to include in a remote work policy?
How can we help you establish a remote work policy?
1. What is a remote work policy?
The remote work policy is a series of instructions on how a worker can labor remotely. These instructions range from the tools to use as the hours of online work performed by employees. For teleworking to be effective, you can prepare a template document with frequently asked questions.
To achieve effectiveness in this work method, it is essential to have a well-defined direction of where the organization wants to go. For this, it is necessary to carry out a series of processes that guarantee success. Also, there must be clear policies agreed upon by all those involved in the organization.

If you would like to understand why many companies are currently hiring remote workers, you can contact us.
1.1 Types of remote work
Many companies have established different types of remote work, according to whether they are full or part-time. This classification is not a mandatory standard as each company dictates its own rules. Nevertheless, this classification can be:
Hybrid remote. These are workers who carry out their job one time from home and another in person.
Work from home. In this, the employee remains at home during the entire work period.
Dependent on a place. The employee can settle in another city, state, or specific country and work from there, as determined by the employer.
Work from anywhere. The difference with the previous type is that, in this case, the employee decides where he will work from.
2. Why is it important to establish a remote work policy?
This policy has many benefits for employers. It is essential to have guidelines for this type of work so that there is no waste of time in logistics problems. This will benefit the employer by keeping workers on the same page, resulting in a boost in productivity.
When there are well-organized work patterns, employees can work with a clear understanding of their duties, allowing them to concentrate better on the job. This working method is excellent for employees to be confident and comfortable, thus contributing to their mental health.
Also, these types of guidelines in remote work benefit the employer in a time of contingency. Since this guarantees that the employees can fulfill the requirements of their obligations with more time available.
3. What is the checklist of a remote work policy?
There are a series of elements that you must take into consideration when creating the work policy. These are both legal and technical aspects that should not be missing and that you can look at below.
3.1 Establish the terms of the policy
This policy (often known as a telecommuting agreement) must be clearly and precisely stated. Also, even if the company only has one remote employee, it has to do this agreement. Generally, it should include the characteristics, whether it will be full or part-time, security, hours, integration with other policies, among others.
3.2 Working hours
One of the elements that must be established when implementing this policy, is time. The employer is in charge of defining the specific hours in which it requires the employee to be available. It is a matter of both parties agreeing to achieve flexible hours.
Some characteristics that you can consider in this aspect are:
The compensations that an employee who works from home receives should be the same as those of an on-site employee. Of course, they must be consistent with the number of hours each of them worked.
The remote worker must also be compensated for the extra work time, as long as it can be verified. In addition, it must be consensual between the employer and the employee.
The employer must not compensate the employee for unreported hours of work. This would be if the employee cannot prove he/she did that job.
3.3 Reimbursement of expenses
The remote employee is the one who provides himself with what is necessary to carry out his specific work. This is the opposite in the case of face-to-face workers, who are provided by the company. Therefore, the company must determine that it needs a remote worker to meet productivity standards.
At this point, the company must decide whether to provide the worker with these elements or reimburse them. Some of the items these workers might need include:
Personal computer or laptop.
Internet connection.
Smartphone.
Programs or applications.
Printer (in case you need physical documents).
Office items.
Transportation.
3.4 Set up a remote workplace
There are several considerations to keep in mind when setting up the workplace. Since the type of work could have a decisive impact on where to establish it. The following must be taken into account:
The workplace must be a safe zone with restrictions for other members of the house. This includes not using the device for other non-work-related activities.
Who will provide the work-related items? The employer or the employee can take care of this and it must be established in the telecommuting agreement.
To what extent the employer can carry out the physical inspection, as well as structure the workplace.
A policy can be established that the employee provides their work device.

3.5 Workplace safety
Although the remote worker does the job from his or her own home, job security must be established. These measures must have the same scope as those established in the company within itself. They must protect the employee from the risks involved in carrying out the respective work.
The compensation insurance of the worker should cover those who telecommute. Therefore, a worker of this type must report any illness or injury related to the job.
4. How to set this policy?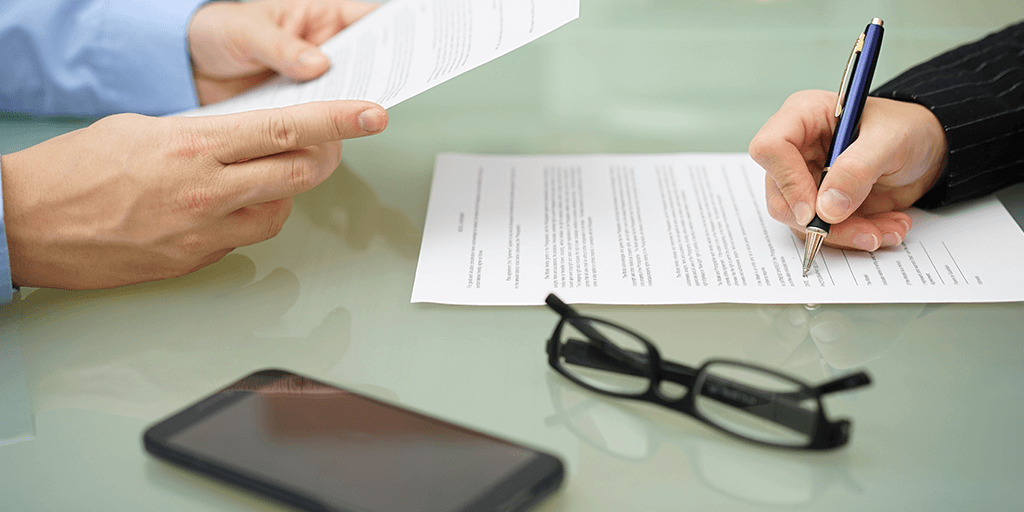 For a remote work policy to be successful, it must set expectations that promote healthy job training. Therefore, if the company already has remote work policies, review and update them to match current structures.
The first step in generating this policy is to define the processes. The first thing that remote employees should be clear about is how often they should report on their work, as well as with whom they should do it. A good method is to implement an online calendar.
Parallel to this set the number of hours in the working day of the remote worker. Flexibility is characteristic of this type of work, therefore, take into account the particular situation of each employee.
You must also establish performance indicators, in this way you can easily and effectively control the productivity of remote employees. To evaluate the efficiency of the work carried out remotely, there are these indicators since they attend to and manage the modifications and extensions in the remote work.
It is worth mentioning that if you are looking to incorporate remote workers into your enterprise, you must consider certain aspects. For example, if they are foreigners located within your country, they must be on a remote work visa for them to carry out these activities legally.
5. What to include in a remote work policy?
Now, you will be able to see the aspects that a remote work policy must have to be implemented in your company with ease.
5.1 Set working hours
When setting schedules, you must include the time your employees should start their work hours, as well as the end of the day. In addition, your company must indicate the hours in which the employee must be available for communication via telephone or agreed on social networks.
If you want to implement flexible schedules, then you must include the procedure and schedules for reporting completed tasks.
5.2 Shape remote work review methods
In this sense, indicate to the staff the method of qualification of the work, as well as the review process used for each task. In addition, it is important to have the opinion of each department head to have all aspects covered. That is why you must carry a draft with each evaluation guideline.
5.3 Establish a technical support
To optimize remote work, it is important to create technical support in the company that is responsible for any technical failure. This support must meet the needs of each remote employee in terms of both software and hardware work tools.
This includes giving instructions as to what to do in the event of a technical failure.
5.4 Explain the criteria for remote work
Make a list that includes all the expenses that the company can cover for remote employees, as well as those that it cannot. Also, set guidelines to follow in case of illness or vacation and you must indicate how it will be done.
Another important aspect of this is, if you want to give bonuses for remote work, you must define how to do it.
5.5 Conduct regular policy research
Review the policies periodically, it can be quarterly or when an important event occurs that warrants it, to keep it up to date. Always make any changes you need to make to your remote work policy public.
5.6 Choice of remote work
In this case, you have to decide the positions that are eligible for remote work in your company. If the particular company is not completely remote, the HR department will establish who and how often will work with this method.
In the eligibility chapter of the policy that is being developed, you have to include the positions that do not apply for this type of work. Likewise, you must include those positions that can be exercised in a hybrid manner (part-time at home and face-to-face).
5.7 Job expectations
This represents one of the most critical elements within the remote work policy. Together with the schedules, this policy must specify what is expected of the work of this type of employee. In addition, it includes aspects such as responsibility, the establishment of attendance guidelines, as well as communication processes.
5.8 Establish communication protocols
The company must establish the means of communication, as well as what the worker can communicate through them. This guarantees that communication is not lost at some point since those involved will be clear when to do this. Likewise, they serve to have constant feedback with their workers and keep track of them.
This is one of the areas that should be given a lot of attention. The responsiveness of workers will be defined when replying to a co-worker or supervisor and when is correct to do it.
6. How can we help you establish a remote work policy?
Defining a policy for remote workers establishes the clarity of this type of work in a company. As a result, it is important to be clear about how to establish them so as not to lose any details in this regard. The checklist for this kind of policy is a point that you must prioritize for it to be effective.
To accomplish this effectively we can help you with a remote work policy here at PEO Middle East. In the same way, we provide you with the best human resources service in the UAE. In addition, you can count on our services as your Professional Employer Organization.


Do you have any questions regarding setting up a remote work policy? Through the email [email protected], you can contact us and we will assist you cordially.
On the other hand, on the thetalentpoint.com website, you can create an account and leave us your CV in case you want apply for one of our open positions. Likewise, write to us at [email protected].