The number of remote workers (or digital nomads) is growing more and more, especially with the arrival of Covid-19. In the same way, many people decide to carry out this type of work in Caribbean countries or European landscapes. Therefore, many countries have created remote work visas to attract these workers.
In this article, you will be able to learn about 22 of the countries that offer this type of visa and their particularities. Similarly, we detail some of the requirements that must be met and the cost in one of these countries. Let us see:
1. What is a remote work visa?
2. What are the countries that offer remote work visas in 2021?
3. How can we help you obtain your Dubai remote work visa?
1. What is a remote work visa?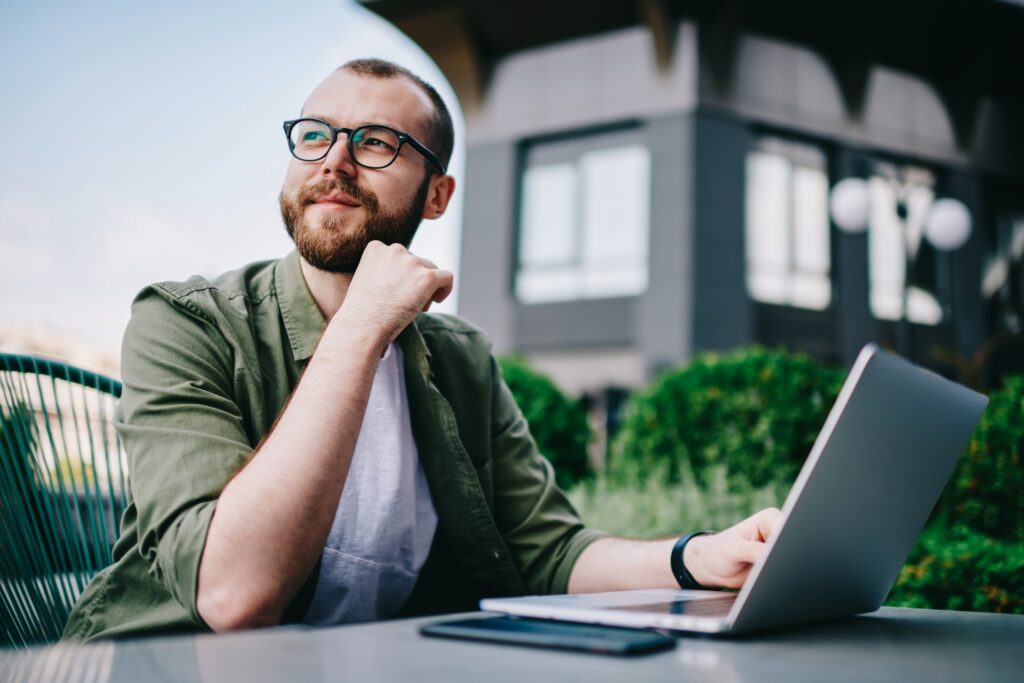 Remote work visas are documents that allow a person to legally work from the country that provides them. In this case, the remote worker can work in a different country than the original one of the company where he or she is employed. They commonly work using technology, which is why in many cases they are known as digital nomads.

If you wish to understand more about this program, you can check out our article on the UAE remote work visa. However, if you need to know how to hire remote workers, our experts can give you all the information you need.
2. What are the countries that offer remote work visas in 2021?
Below is a list of 22 countries offering remote work visas in 2021. These include:
2.1 Anguilla (Beyond Extraordinary Anguilla)
Anguilla announced in August 2020 the creation of the program that allows foreigners to work in its territory. The period of permanence with this visa is between 3 and 12 months, in addition, the process takes about 14 days. Some requirements include passport copies, proof of employment from an out-of-country company, passport copies, etc.
The entire program costs USD 2,000, which includes travel fees, PCR, and registration.
2.2 Antigua and Barbuda (Nomad Digital Residence or NDR)
Another country that offers remote work visas in 2021 is the island of Antigua and Barbuda. In this case, it is for self-employed business owners, freelancers, and remote employees and lasts up to 2 years. One of the important requirements is proof of being able to obtain an income of no less than USD 50,000 at that time.
The single fee for the procedure varies between USD 1,500 and USD 3,000 depending on the number of people.
2.3 Barbados (Barbados Welcome Stamp)
In Barbados, the program was introduced in mid-2020 and allows the nomad to work for one renewable year. One of the requirements is to work for a company outside the country, with an annual income of more than USD 50,000. The cost is USD 2,000 for an individual and USD 3,000 for a family.
2.4 Bermuda (Work from Bermuda)
In August 2020, Bermuda introduced its program for digital nomads and students to work remotely. However, citizens of the US, UK, or EU do not need this type of visa to work. Among the requirements is the verification of having the resources to cover the cost of living in the country.
The fee for the application, which you can do digitally, is only $263.
2.5 Cabo Verde
This country offers remote work visas for workers from Europe, North America, the community of Portuguese-speaking countries, and ECOWAS. In addition, you must have at least €1,500-2,700 in your bank account depending on whether you are requesting it for yourself or your family. Likewise, the processing takes 14 days and it has a validity period of 6 months, renewable for one more year.
2.6 Cayman Islands (Global Citizen Concierge)
Although in this specific case it is not strictly a remote work visa, it does allow you to work for 24 months. Likewise, the request of the Global Citizen Concierge must do it online and it has a one-time cost of USD 1469. In the case of the requirements, the Cayman Islands are stricter than other countries.
For example, you must proof an annual income of USD 100,000 or USD 180,000 if it is with companions.

2.7 Costa Rica (Rentista)
Among the Central American countries that offer remote work visas, Costa Rica allows you to work in the country for 2 years. Unlike the commonly required profit amount, in this country, there are 2 options:
Have a proven monthly income of USD 2,500.
Deposit USD 60,000 in a local bank.
Likewise, these amounts can also be increased depending on the number of people included in the application.
2.8 Croatia
The Croatian government instituted its digital nomad permit program on January 1, 2021. Also, like in other nations, this program allows digital nomads to work for 1 whole year. In addition, the total cost is USD 95, which includes the permit application and tax stamps.
Among the most important requirements are verification of earnings of USD 2,600 per month and working for a business outside the country.
2.9 Czech Republic (Zivno Visa)
This long-term visa is based on a Business License known as Zivno (hence its name). This European country offers one of the cheapest remote work visas with a cost of USD 115. However, you must pay taxes of approximately USD 80 monthly taxes during your stay in said nation.
The proof of earning to work remotely is between USD 635-955.
2.10 Dominica (Work in Nature Extended Stay Visa)
In the case of this Caribbean island, its Work in Nature program allows you to work remotely for 18 months. The cost of the program is USD 100, and you must provide proof of income of USD 50,000 per year. Also, the approval of this visa can be as little as 7 business days.
2.11 Dubai (Work remotely from Dubai)
With this program, you can work in one of the most important cities in the world for 1 year. In addition, the requirements include proof of employment for one year and earnings in the previous 3 months of USD 5,000. The application fee (you can do it online) is only USD 287 and the time can be extended.
2.12 Estonia (Nomad Visa Estonia)
With the digital nomad visa that the national government established in July 2020, you can work in Estonia for 12 months. Also, the monthly income requirements are one of the highest on this list, € 3,504 per month. As in other countries that offer remote work visas, you must apply at an Estonian embassy or consulate.
2.13 Georgia (Remotely from Georgia)
The digital nomad visa has been present in this country since 2020, for those who wish to work for 1 year. Likewise, this process does not have any cost, you only have to take a PCR test for approximately USD 80. This makes it one of the most attractive destinations, in that you only have to prove an income of USD 2,000 per month.
2.14 Germany (Freiberufler)
In Germany it is easy to obtain this visa, the difference is that in this country you can work for up to 3 years. As well, the cost is only €100 and it is designed for those who provide services that help the local economy. In this case, the company you work for may have clients in the country.
2.15 Greece (Digital Nomad Visa)
Like other countries that offer remote work visas, Greece started doing so in 2021 with its Digital Nomad Visa. Likewise, with this visa you can work remotely for 1 year, extendable for another 24 months. In addition, it requires a minimum monthly income of € 3,500 and not having had a tax residence in the last 5 years.
However, only citizens of countries that have a tax treaty with Greece, such as the UK, US, and Canada, can apply.
2.16 Iceland (Long-term visa for remote workers)
In October 2020, Iceland decided to include remote workers in its long-standing visa program. However, this visa only allows you to work in that country for three months, which is very short compared to other options. As well, the fee to apply for this program is only $115 and must include proof of income of $7,700.
In addition, the presentation of the application must be with physical documents, it cannot be digital.
2.17 Mauritius (Premium Visa)
This is another of the countries that offer remote work visas without a processing fee. As in other places, you need to have proof that you work for a company established outside the said country. Also, if you want to work remotely for an entire year, the process is completely digital.
2.18 Mexico (Temporary Residence Visa)
Mexico offers remote workers the opportunity to work in the country for one year, extendable up to three more. Also, like in Costa Rica, you can prove an income of USD 1,620 or a bank balance of USD 27,000. In addition, you must fill out a physical form and present all the necessary documentation at a Mexican consulate.
The cost of processing and obtaining the visa is about USD 44.
2.19 Montserrat (Montserrat Remote Work Stamp)
At the beginning of 2021, this Caribbean island introduced visas for those who work remotely in a foreign company. Also, as with programs in other countries, you can work here for 1 year. In the case of Monserrat, their income level must be USD 70,000 per year (about USD 5,833 per month).
If you want to enter the country you only have to pay a fee of USD 500, if you want to bring your family, you have to pay USD 750.
2.20 Norway
Norway is an ideal country for digital nomads due to its great infrastructure and public services. In this case, they offer an independent contractor visa so you can work remotely for 2 years. The one-time fee is €600 and you must prove a valid contract with a company that is not based in Norway.
You must also provide evidence of your educational level and work experience, as well as accommodation booked in the country. Likewise, you must have a minimum income of €35,719.
2.21 Portugal (Temporary Stay Visa)
Although Portugal offers 2 types of visas (temporary and residence), the first is ideal for remote workers who do not want to reside permanently. In addition, this has a duration of 12 months that can be renewed once that time has expired. Also, the fees include €90 for the normal process and €75 for the residency.
This visa is for non-EU residents who can prove an income of €635 per month.
2.22 Seychelles (Visitor Worcation Permit)
To aspire to get a remote work visa in Seychelles you must pay a fee of €45. In addition, this visa allows you to work remotely from a time of one month to a whole year. In the case of the income level for this visa, there is no amount established by the local government.
3. How can we help you obtain your Dubai remote work visa?
A remote work visa is a document that allows a person to work from a country other than the origin of their company. Also, many countries decided to implement programs for such workers to help local economies. In most cases, the requirements consist of proof of minimum income, a fee for the service, etc.
If you want to work remotely in Dubai, we can help make the process easier and faster. In addition, we also offer Professional Employer Organization services for your recruitments in the Middle East. Similarly, another of our services consists of assistance in all procedures related to global immigration.


Do you want to know more about remote work visas and how to obtain them? With a simple call to the number +971 43 316 688 you can contact us and we will answer all your questions. Also, via email at [email protected] you can write to us to learn about our services.
If you want to be part of the most excellent companies in the United Arab Emirates, go to thetalentpoint.com. Also, you have at your disposal the email [email protected] so you can send your resume to work in one of these top companies.