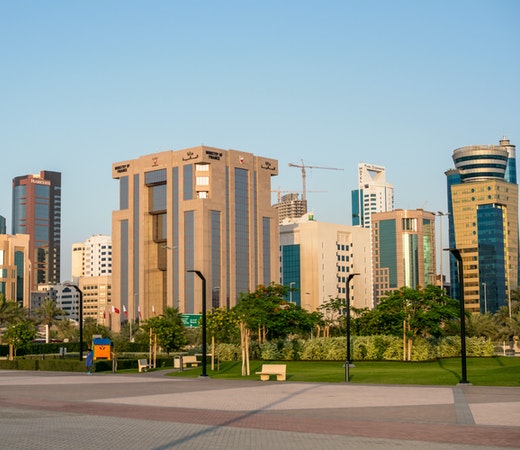 Bahrain Employer of Record
Bahrain Employer of Record- In PEO Middle East we allow companies with PEO and Bahrain Employer of Record , Bahrain EoR services when they want to recruit and manage employees but they do not want to establish a branch office or register a subsidiary in Bahrain. Likewise, we hire the candidate of your choice according to the different labor and employment laws in Bahrain.
Bahrain Employer of Record, Compensation and Benefits
Therefore, your new employee will start working in just a few days, skipping so the usual months it takes. After that, the new workers are assigned to your workforce, working your organization's behalf as if they were in-house, and fulfilling the position's requirements.
Table of content
Overview
Public Holidays in Bahrain
Working Hours in Bahrain
Vacation in Bahrain
Sick Leaves
Paternity/Maternity Leave
Severance and termination
Payroll Taxes in Bahrain
Health Insurance Benefits
Additional Benefits for employees in Bahrain
Employment Contracts in the country
Visa Sponsorship
Why PEO Middle East is the best option for you and your company in Bahrain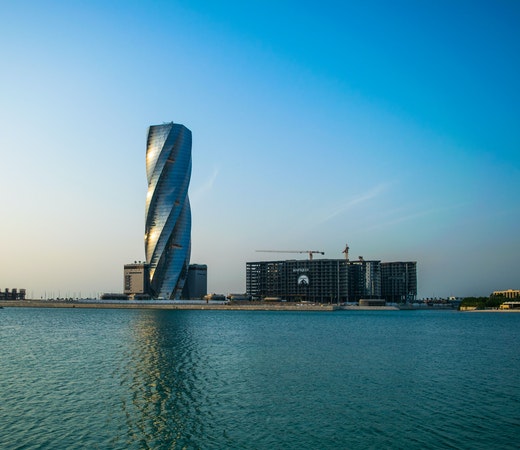 Overview
Our different solutions enable our partners to run payroll and manage their employees while we take care of various tasks such as:
Retirement plans.
Workplace benefits.
Mental health support.
Life and disability insurance.
Compliance management.
HR services
In addition, as a Global PEO expert we like to work with the best practices when it comes to employment contracts, severance and termination, mandatory and market norm benefits, and employee expenses. Similarly, we also keep you informed of all changes in local employment and labor laws in Bahrain.
Working with us you ensure your new employee has a better onboarding experience, is productive sooner, and is fully dedicated to fulfilling the position requirements. In addition, you will have comfort knowing that we have a team of specialized experts assisting you at every moment.
In PEO Middle East allows our partners to access highly skilled individuals in more than 180 countries around the globe, rapidly and easily.
You must keep in mind when you find yourself in the process of negotiating a new employment contract and offer letter in Bahrain:
Public Holidays in Bahrain
Certainly, there 9 official public holidays are celebrated in Bahrain:
Labour Day.
National Day.
Eid Al Fitr.
New Year's Day.
Eid Al-Adha.
Hijri New Year.
Ashoora.
Prophet's Birthday.
Working Hours in Bahrain
The workweek is usually 40 to 48 hours long, 8 hours per day. However, these hours are reduced to 6 hours for Muslim workers during Ramadan. Likewise, Fridays and Saturdays are weekend days throughout the country. That is to say, the workweek is from Sunday through Thursday.
In other words, overtime is usually paid with an additional 25% over the base wage.
Vacation in Bahrain
Workers in Bahrain have the right to 30 days of annual paid leave after they complete 1 year of continuous service. Likewise, during the 1st year of continuous work, the employee can take a vacation. In addition, the rate is 2 and a half days per month, where they must take 6 consecutively.
Further, in Bahrain companies usually pay plane tickets for ex-pats workers during their vacation period.
In addition, workers have the right to 3 days of paid marriage leave if they present a copy of the marriage certificate.
Muslim employees have the right to 15 days of paid leave for a pilgrimage to Mecca if they worked 5 continuous years for the same organization.
Sick Leaves
Certainly, all workers have the right to 55 days of sick leave per year:
Firstly, 15 days with full salary.
Secondly, 20 days with half of their salary.
Thirdly, 20 days without pay.
Paternity/Maternity Leave
All-female workers have the right to 75 days of paid maternity leave:
60 days with their full salary.
15 days without salary.
However, female employees cannot work for 40 days after the birth of the child.
Severance and termination
All workers in the country with indeterminate contracts terminated after 3 months have the right to receive 2 days of their salary for each month worked. In addition, the minimum is 1 month and the maximum is 12 months of pay, regardless of the cause for the termination.
Workers with fixed-duration contracts have the right to receive the pay of the rest of the contract. However, both parties can reach an agreement and if it is 3 months of pay or the remaining terms.
In other words, workers who are not covered by the GOSI (Law on Social Insurance) have the right to an indemnity when they complete their contract; this is also known as End of Service Gratuity. Further, companies must calculate the indemnity amount with half a month for every year of the first 3 years of work, and each month for the following years.
Payroll Taxes in Bahrain
Certainly, there is no personal income tax in this country. However, all workers must contribute to the social tax of 1% of the salaries for unemployment insurance.
In addition, local workers must contribute 7% of their wages for social security, and companies pay 12%. Similarly, ex-pat workers must pay 1% and the company 3%.
Health Insurance Benefits
Certainly, the country has a private/public healthcare system. In addition, citizens of this country receive heavily subsidized and free medical care. Foreign citizens can have access to the same doctors and facilities but they must pay; therefore, they are advised to purchase health insurance.
In other words, it is not common for organizations to provide additional health insurance benefits, but both the company and the employee can reach an agreement.
Additional Benefits for employees in Bahrain
Utility allowances, transportation, and housing are common benefits in the country. However, we recommend negotiating the total compensation amount including such allowances; therefore, the company will negotiate multiple factors when the total compensation is what matters.
Employment Contracts in the country
It is mandatory to write an employment contract in the local language, spelling out the different terms of the worker's compensation, termination requirements, and benefits. The company must create 2 copies of the contract and both parties must keep one.
In addition, employment contracts and offer letters must state all compensation amounts and the salary in Bahraini dinar instead of a foreign currency.
In PEO Middle East we offer the commodity that all the workers employed by us via our Global PEO services have a compliant contract.
Visa Sponsorship
In addition, we allow our partners to sponsor the work permits of the employees in the country with our Employer of Record and PEO service.
Why PEO Middle East is the best option for you and your company in Bahrain
Registering a subsidiary and starting a branch office even to manage a small team is a complicated and costly process. The labor and employment laws have massive employee protection policies, requiring you to pay attention to details and to understand the local practices.
In PEO Middle East we make this process simple so you can expand your business into Bahrain easily. In addition, we assist you to hire the candidate you want, ensure you comply with the local labor laws, and handle your payroll and HR tasks without having to set up a branch office or subsidiary.
Or different PEO and Bahrain Employer of Record allow you to concentrate on core businesses tasks while we take care of these matters.
If you would have inquiries or would like to learn why we are the best option for you in Bahrain; email us at [email protected]. Or you can call us at +971 433 1 688.
Bahrain Employer of Record, Payroll and HR tasks
An international workforce is an essential tool for your company's growth. Expansion comes with a few hurdles, though. Managing your team in a single office involves several administrative tasks. Those responsibilities become even more challenging when you have employees around the world.