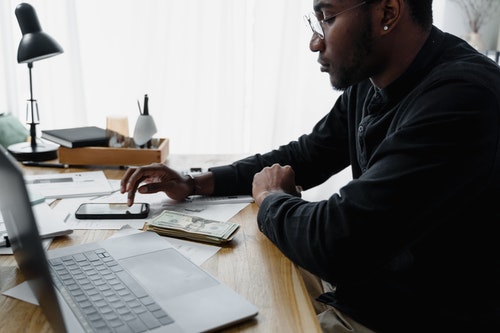 Bahrain Payroll Outsourcing
Bahrain is an island located in the Persian Gulf, and its pro-market economy makes it a great business destination. Similarly, there are several regulations and laws you must have in mind during the expansion process. In the same vein, you must ensure everything is right before you run your branch office; from deciding among your payroll options to the setup of the payroll.
Bahrain Payroll Outsourcing, Compensation and Benefits
In PEO Middle East, we make this process as easy as possible for you. From our Employer of Record to our payroll services in the country; you will be able to focus on the different activities of your business while we take care of payroll and compliance matters.
Table of Contents
Bahrain Overview
Taxation regulations
Bahrain Payroll Options for Companies
Payroll setup
Entitlement and Termination Terms
Benefits of choosing us in Bahrain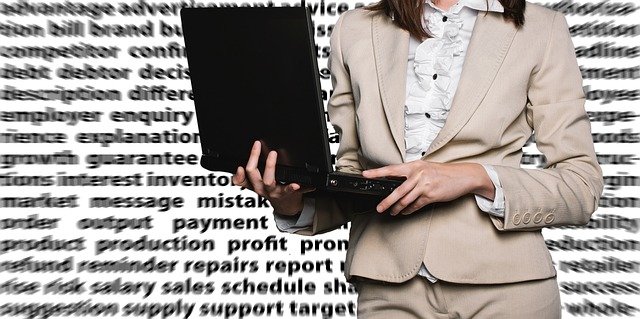 Bahrain Payroll Outsourcing Overview
Bahrain's currency; Bahraini Dinar, is the 2nd highest valued currency around the world. In addition, this is due to Bahrain's success in the oil industry; refined petroleum and oils remain its main export. Similarly, aluminum products have a significant proportion of the exports of the country too.
In the same vein, the prosperity of Bahrain is one of the main reasons many foreign companies decide to establish here. Moreover, individuals and companies are exempt from taxes, apart from the gas and oil sectors. Similarly, the government has implemented measurements to encourage foreign companies in the last years; making Bahrain more attractive to investors.
The constant non-stop flights to European and worldwide cities makes the country a great business hub. Similarly, the country offers a public transform as taxies and buses, from Manama (the capital) to major cities such as Muharraq and Riffa.
Taxation regulations
Tax laws and contributions apply to both workers and companies. Meanwhile, there is no personal income tax in Bahrain, but workers must contribute 1% of their salaries for unemployment insurance. However, Bahrain national workers also must contribute 7% of their income to social while ex-pats must contribute with 1%.
Similarly, companies must contribute 12% of the workers' income for social security and 3% for ex-pats. In the same vein, the government of the country is considering corporate income tax; but currently, there is no tax on sales, transfers, capital gains, estates, or income unless your business is working in the gas or oil sector.
Bahrain Payroll Options for Companies
Similarly, businesses wishing to establish in Bahrain are able to choose from 4 different payroll options. Let's observe:
Remote payroll: if you want to run your payroll through the parent company of your subsidiary, you can include the workers of the branch office in that payroll. In the same vein, you must dedicate energy and time to comply with the different regulations in Bahrain.
Internal payroll: bigger multinationals expanding into the country wanting to establish for several years may choose an in-house payroll for the branch office. Similarly, this is an expensive option since you must hire a complete HR department and have the necessary funds to maintain it.
Payroll processing company: deciding to work with a payroll processing company in Bahrain will take this process off your shoulders; however, you are still responsible for compliance matters. Therefore, this will increase costs since you must legal experts to ensure you stay compliant.
Working with us: if you decide to outsource your payroll with us, we will take care of the set-up process and take care of compliance matters. By working with us, you ensure you can focus on running your company instead of worrying about tedious processes.
Payroll setup
Certainly, if you decided to work with us or you want the DIY version; you must you need to establish a legal entity in the country to start working. Similarly, depending on what type of entity you select and where you want to incorporate it, this process can take up to months. In addition, you need to create a bank account in order to pay your workers.
Entitlement and Termination Terms
In PEO Middle East, we recommend our partners in the country outline termination and entitlement terms to the employment contract before you hire the potential worker. That is to say, employees working under unlimited contracts get 2 days of wages per month worked after 3 months of continuous services If they are terminated.
Benefits of choosing us in Bahrain
Legal compliance: in PEO Middle East we offer legal and HR insights to ensure compliance of your payroll with the tax and employment regulations.
Reports: working with us you receive all required reports and all the valuable information about your payroll for your audits.
Payroll management: when you work side-by-side with us we take care of every detail of your payroll, from deductions to calculations; this way we ensure effectiveness.
Fast processing: we ensure all payroll processes are done rapidly so your workforce receives their payments in due time.
Tax management: working with us will set you free of various tedious processes like tax administration.
Complimentary services: when you work with us you can customize our comprehensive services so they suit all the needs of your business.
Why PEO Middle East is the best payroll service provider in Bahrain?
In PEO Middle East we understand that you and your business require the highest quality service. We are aware you need a partner that suits the needs of your organization. Similarly, Bahrain Payroll Outsourcing has several advantages; you ensure the well-being of your workers since they receive their payments in due time.
On the other hand, the different labor laws and regulations of Bahrain require you to pay attention to detail; the country has tough worker protection policies.
However, if you want us to start working together with you or if you have additional questions; you can reach us at +971 433 1 688. Or you can send us an email via contact[email protected].
Bahrain Payroll Outsourcing administrative tasks and Benefits
An international workforce is an essential tool for your company's growth. Expansion comes with a few hurdles, though. Managing your team in a single office involves several administrative tasks. Those responsibilities become even more challenging when you have employees around the world.