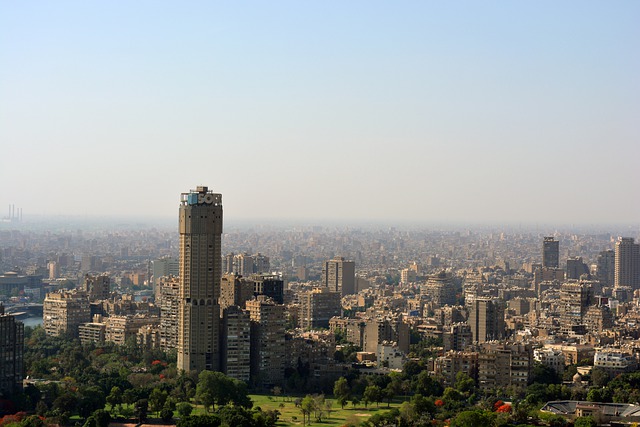 Egypt – Employer of Record
PEO Middle East provides Employer of Record (EoR) services for businesses that want to recruit workers for their company and run payroll processes without establishing a subsidiary or branch office in Egypt. However, our worker is recruited by PEO Middle East using our innovative recruiting processes complying with local labor laws.
Egypt Compensation and Benefits
An international workforce is an essential tool for your company's growth. Expansion comes with a few hurdles, though. Managing your team in a single office involves several administrative tasks. Those responsibilities become even more challenging when you have employees around the world.
Table of Contents
PEO Middle East
Egypt Holidays
Bonuses in Egypt
Egypt Working Hours
Vacations
Sick leave in Egypt
Paternity/Maternity leave
Severance/Termination in the country
Taxes in Egypt
Health Insurance in Egypt
Employment Contracts in Egypt
Why PEO Middle East is the best option for you and your company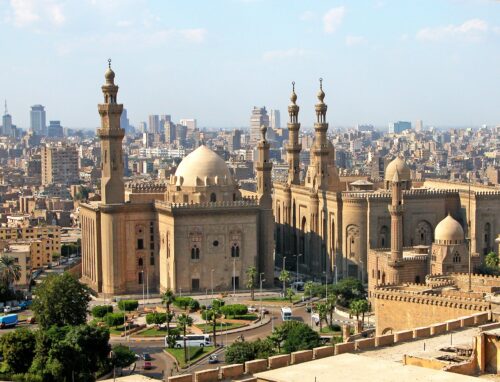 PEO Middle East
The employee can start working in a few days instead of the months it usually takes. After that, the employees are assigned to work with you in your team as if they were in-house to fulfill your company's requirements.
We offer solutions that enable our clients to run payroll in the country while Human Resources services, compliance management, and taxes procedures are handed to us. As a Global PEO specialist, we work with the best practices when it comes to marker and statutory norm benefits, employee expenses, employment contracts.
In addition, we take care of termination and severance if your company requires it. In other words, we keep the stress away from you so you can focus on important matters of your company. We also keep you informed of changes in local labor and employment laws in Egypt.
When you start working with us, your employee becomes productive sooner, is 100% dedicated to your company, and has a better recruiting experience. You will be free from these processes knowing that you have a team of experts assisting with every new employee. PEO Middle East allows you to find highly skilled workers around the world, quickly and hassle-free.
Employer of record Egypt is a country located in northeast Africa; a small part of the country is on the Asian Continent. Certainly, Egypt borders the Red Sea and the Mediterranean Sea. Most importantly, the country controls the Suez Canal. The Nile River cuts through the country, opening towards the Mediterranean.
In other words, since the majority of the country is desert, 95% of the population lives either along the Nile Delta or in the Nile. The country's GDP is about 300 billion USD; however, it is growing 5.5% yearly. The unemployment rate is 12.5% and it has a population of 100 million. Certainly, the major exports of the country are agricultural products, livestock, textiles, chemicals, and oils.
Consequently, keep the following factors in mind when you are negotiating offer letters and new terms of an employment contract with a worker:
Egypt Holidays
The country celebrates 14 national holidays annually:
Coptic Christmas Day – (January 7).
Revolution Day of January- (January 25).
National Police Day – (January 25).
Sinai Liberation Day – (April 29).
Labor Day – (May 1).
Sham el Messim (May 3).
Eid al-Fitr – (May 12 to May 16).
The uprising in Egypt – (June 30).
Revolution day – (July 1).
Eid al-Adha – (July 19 to July 24).
Revolution Day – (July 23).
Islamic New Year – (August 12).
Armed Forces Day – (October 6).
Prophet's Birthday – (October 18 or October 19).
Bonuses in Egypt
Yearly bonuses are pretty common in the country.
Egypt Working Hours
Usually, the working week consists of 40 hours from Sunday to Thursday.
Vacations
All employees are entitled to 21 days by right of annual paid leave, whenever they have worked for 6 months. After they reach 10 years of service, or when they reach the age of 50, they are entitled by right to a month or paid leave.
In addition, workers who reached 5 years working for the business are eligible to choose one-time, one-month paid leave for religious purposes.
Sick leave in Egypt
Employees have the right to up to six (6) months of paid sick leave of generally between 75% and 100% of the worker's regular wage.
Paternity/Maternity leave
Female workers have the right to ninety (90) days of paid maternity leave. In addition, women are ONLY eligible for maternity leaves twice (2) every 5 years under most contracts.
Severance/Termination in the country
A business that wants to end an employee's contract must ask a judicial committee at the Ministry of Manpower and Migration. That is to say, this committee has two weeks to decide if to grant the request of the business or not. After that, the company can dismiss the worker, which has the right to challenge the dismissal in a legal court.
However, companies cannot renew probation periods and cannot exceed the 3-month mandatory period.
In other words, workers with more than 10 years working for the company are entitled to 3 months' notice. But workers with less than 10 years are generally entitled to 60 days.
Taxes in Egypt
Workers and companies must contribute to social security taxes. However, there are certain specifications. Here is a list:
Salaries up to LE 1,680:
25% for employers.
14% for workers.
Salaries over LE 1,870 and up to LE 4,000:
25% for employers.
11% for workers.
In addition, social security grants Egypt workers the following benefits:
Firstly, death allowances.
Secondly, pensions.
Disability payments.
Sickness payments.
Maternity/Paternity leave.
Unemployment insurance.
Health Insurance in Egypt
All private businesses must provide free health care for their workers using the Medical Insurance Plan of the Ministry of Social Insurance or with a private health care provider.
Employment Contracts in Egypt
Workers who continue to work in the company after 5 years are considered to have indefinite contracts. However, fixed-term contracts are allowed for up to 5 years in the country.
Similarly, in Egypt businesses require to establish a written employment contract, in Arabic and triplicate. Likewise, this contract must state the terms of the worker's benefits, termination requirements and, compensation specifications. An employment contract and offer letters must spell out any compensations and income in Egyptian pounds, not foreign currency.
Why PEO Middle East is the best option for you and your company
Starting a subsidiary or a branch office in the country can be an expensive, complex, and time-consuming process; especially when you are working with small teams. In addition, the country's labor laws have strong employee protections, understanding local practices, and important attention to detail.
PEO Middle East allows you to easily expand into Egypt making the different processes easy. Similarly, we can help you recruit the candidate you want, ensure you comply with the country's local labor laws, and manage your payroll and HR department. All this without having to set up a subsidiary or branch office.
Above all, our different Global Employer of Record and PEO allows you to focus on running your business liberating you from these mindless processes.
To sum up, if you would like to discuss how we can provide you with the best PEO and Egypt Employer of Record EoR solutions; you can email us via [email protected] or call us at +9714331688.
Egypt Payroll and HR department
PEO Middle East allows you to easily expand into Egypt making the different processes easy. Similarly, we can help you recruit the candidate you want, ensure you comply with the country's local labor laws, and manage your payroll , HR department and Egypt Employer of Record. All this without having to set up a subsidiary or branch office.