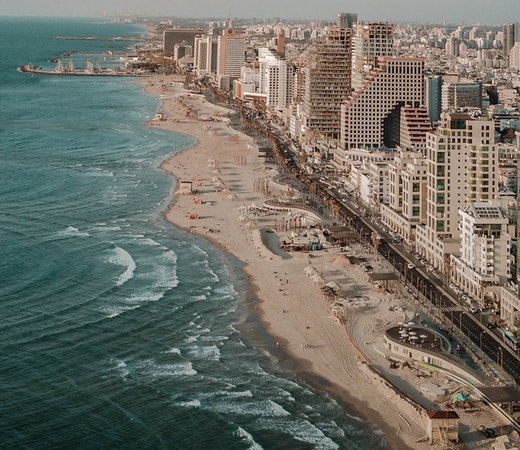 Israel Employer of Record
Israel Employer of Record-In PEO Middle East we provide the greatest Employer of Record services in Israel for organizations that want to recruit employees and manage payroll without setting up a subsidiary or branch office. We hire your potential worker through our professional EoR methods. In addition, we comply with the country's regulations and local labor laws.
Israel Employer of Record, Compensation and Benefits
Israel Employer of Record-Subsequently, by Israel Employer of Record we onboard the employee in only a few days instead of the usual months it takes. After that, the workers start working in your company right away as if they were in-house to carry out the position requirements.
Table of content
Our services in Israel
Israel Holidays
Working Hours
Vacation in Israel
Sick Leave in the country
Israel Maternity Leave
Termination/Severance
Tax Rate in Israel
Health Insurance in the country
Additional Benefits
Bottom Line on Benefits in Israel
Employment Contracts in Israel
Why PEO Middle East is your best option for PEO and EoR services in Israel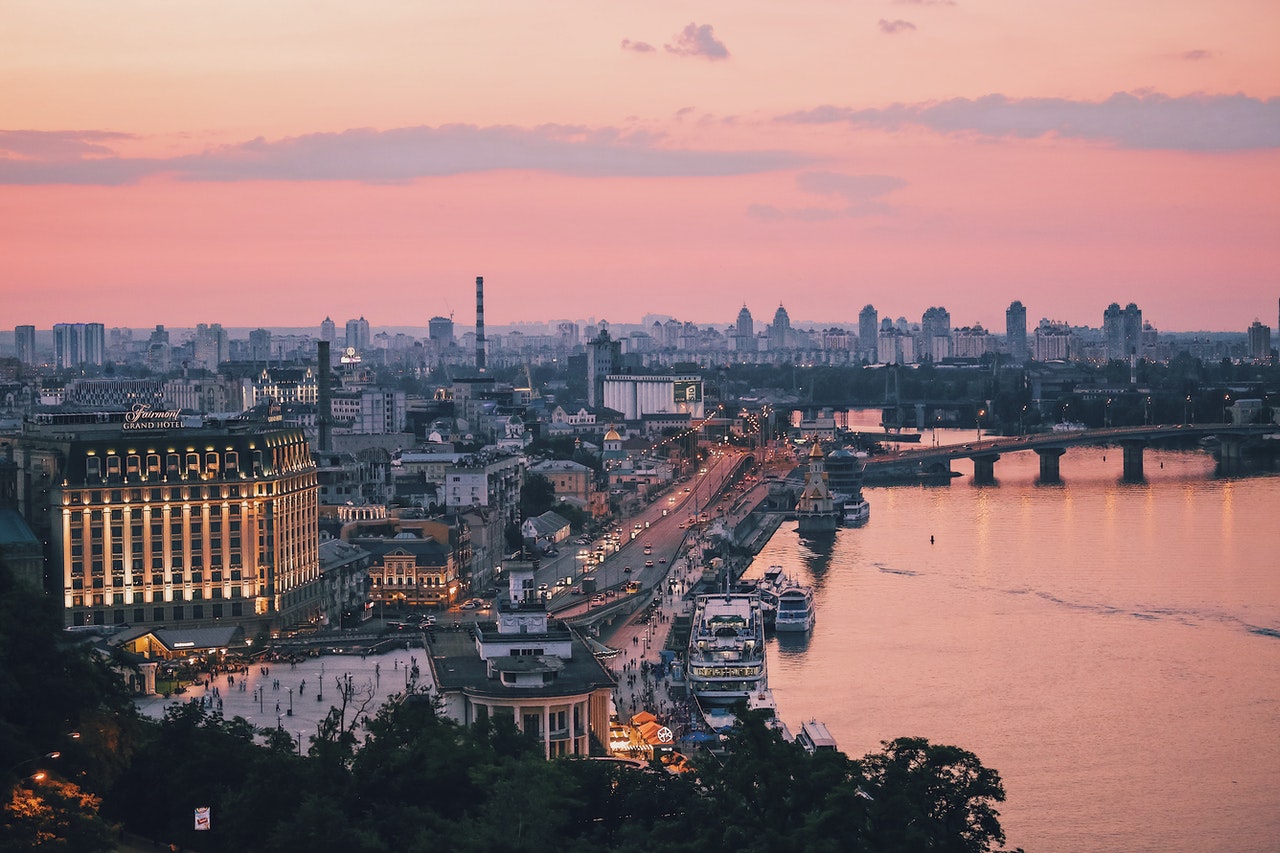 Our services in Israel
Our professional services allow companies and businesses to manage their payroll while tasks like taxes, compliances management, and HR processes are handed to our experts. As a Global PEO specialist, in PEO Middle East we run employment contracts, Israel Employer of Record with the best practices, market and statutory norm benefits, severance and termination if you require it, and employee expenses.
Working with us grants you peace of mind since we will keep you informed of all changes to local regulations in Israel.
One of the benefits we offer you is that your employees will have a better onboarding experience, they will focus totally on your company, and will be productive sooner. In addition, we have a team of specialized experts working with you and every hire. PEO Middle East allows you to acquire the best talents around the world, hassle-free and quickly.
Israel is an important country in the middle east that borders the Red Seas and the Mediterranean. Likewise, Tel Aviv is the main business center in the country and Jerusalem is the political capital. In other words, Israelis are cordial and friendly individuals; however, they are assertive, direct, and persistent. Some businesses have a flat hierarchy and are informal.
This culture is mainly fast-paced, results-oriented, and collaborative. Additionally, sudden changes in plans are frequent. However, some meetings are often interrupted by people walking in or by phone calls, they may also start 20 minutes late. These interruptions are normal and not considered rude.
When you are negotiating new terms of an employment contract in this beautiful country, you may want to keep the next factors in mind:
Israel Holidays
Companies give their employees days off in the following official holidays. Let's observe:
Sukkot (Feast of Tabernacles).
Memorial Day (Half Day).
Passover
Independence Day
Rosh Hashanah (New Year).
Yom Kippur (Day of Atonement).
Pentecost.
Shmini Simchat/Atzeret Tora.
Independence Day is celebrated by everyone in the country, while other Jewish religious holidays are not celebrated by non-Jewish people.
Working Hours
The normal work week in the country is from Sunday to Thursday; however non-Jewish people can choose Friday, Saturday, or Sunday as their week holiday. In addition, Jewish people do not work on Saturdays unless their company is open that day with a special permit.
That is to say, working hours may not exceed 42, distributed over 5 of 6 days. Each workday must not exceed 9 hours of work.
Companies calculated overtime pay every day:
The first 2 overtime hours: remuneration with is 125% of the regular income.
The employee has remuneration of 150% of the regular income in any additional hour work during the day of rest.
Some businesses like to pay a global monthly amount as paid for overtime.
Vacation in Israel
Israeli workers have the right to paid vacations annually, which depends on the period of service of the employee. The minimum required by law is 10 to 23 days yearly.
Sick Leave in the country
Workers have the right to access sick leaves of 1 and a half days for every month of employment. In addition, they have the right to accumulate it for up to 3 months.
However, workers do not have the right to any payment during the first day of sickness.
For the 2nd and 3rd days, workers have the right to 50% of the income.
From the 4th day onwards, they have the right to their full salary.
It is common in some industries to pay full salaries to their employees for sick leaves from day one.
Similarly, all workers employed for more than 1 year with the same company have the right to a yearly payment for convalescence. The minimal period is between five and ten days per year; however, the current rate daily is about ILS 330 (USD 90). Companies can include this payment in the worker's salary, issued to the worker's written consent.
Israel Maternity Leave
Pregnant women have the right to 7 weeks of maternity leave with full payment providing the information that employees of the business from the previous 6 to 10 months. However, the worker must receive the same position when she comes back.
Women who have been employed by the company for more than 10 months have the right to 14 weeks of paid leave. Similarly, half of that is paid prior to the birth of the child.
Male workers receive a paternity leave of 8 days upon the birth of their child. However, this fee includes 3 days of paid vacation and 5 days of sick leave paid by the company.
Further, companies cannot dismiss a pregnant worker who has worked for 6 months (even if they were not aware of the pregnancy on the day or notice). However, companies cannot terminate employees during the pregnancy period. In addition, the company cannot dismiss during the maternity leave and 60 days after that.
Organizations can terminate employees only with a special permit.
Termination/Severance
Companies can dismiss workers by death, retirement, expiration, expiration of a limited contract. Dismissal allows the worker to receive severance pay. In addition, there are some circumstances where the terminated employee does not have to receive severance. For instance, with cause.
The company or the worker must provide written proof before the termination. That is to say, the minimum mandatory period of prior notice of workers whose salaries are paid monthly is:
1 day in the first six months of employment.
Six days in addition to 2 and a half days for every month labored from the 7th month for workers who have worked from six months to 1 year.
A month days after finalization of the 1st year of the contract.
The company has the right to terminate the employment contract without noticing the employee unless it is indicated otherwise. After that, the business must make the stated severance payment in lieu if it is required.
Tax Rate in Israel
Workers pay income tax starting at 10% and it increases to a maximum of 50%. Both companies and workers contribute a part of their salary to Health Insurance and National Insurance.
Health Insurance in the country
All citizens of the country have the right to mandatory health care stated under the National Insurance Law. Moreover, there are a total of 4 health care funds for treatment and Israelis can choose one. In the same vein, they can also increase their coverage by acquiring additional health insurance for them.
Additional Benefits
Some businesses in the country contribute to the "managers' insurance" or pension funds. In addition, this provides them with a monthly allotment into an insurance fund of 18% of the worker's income. Likewise, a part of the companies' contribution is in place of severance pay.
Some businesses grant disability insurance for their workers of a total amount of 2.5% of the worker's income.
In Israel, workers have the right to be compensated transport expenses, this rate is updated from time to time (the actual maximum rate is ILS 20 or USD $5 per day). This is calculated on the worked days during which the worker used public transport to and from the company's workspace.
However, some companies provide a vehicle for their workers or pay a different fee for the maintenance and use of the car. That is to say, some terms are specified when it comes to bargaining different agreements and the worker's employment contract. Companies can include transport expenses in the worker's income; however, the employee must consent.
Bottom Line on Benefits in Israel
In PEO Middle East we recommend our partners budget 20% for the different benefits on the gross income to allocate the total company's cost including the benefits in the country.
Employment Contracts in Israel
The country's labor regulations do not require a written. However, in PEO Middle East we recommend our partners to put on in place. In addition, this contract must be written in the local language, and spell the terms of the worker's benefits, termination requirements, and compensation.
The employment contract and offer letter must state any compensation and income of the worker in Israeli shekel instead of a foreign currency.
The majority of these agreements include confidentiality clauses, noncompetition, and assignment of intellectual property and noncompetition. That is to say, restrictive terms of future employment of a worker are only valid if the limitations are focused on protecting its legitimate interests including trade secrets.
It is likely that these restrictive terms are not enforceable. As a result, we recommend including these clauses in the employment agreement. In other words, in PEO Middle East all our workers are hired according to the best practices and comply with Israeli local labor laws.
Why PEO Middle East is your best option for PEO, EoR, and Israel Employer of Record services?
Starting a subsidiary or supplementary office to engage a small team of workers is an expensive and complex process. Most importantly, the country's local laws focus on protecting their workers. Therefore, this requires massive attention to these details and understanding the local practices.
In PEO Middle East, we make sure to expand into Israel making this process really easy for you. We will help you to hire the potential worker you want, manage your HR processes and payroll, and make you comply with local laws. All of this without the trouble of setting a business in the country.
Above all, our global Employer of Record and PEO services allow you to focus on managing your company.
You can email us via [email protected] if you would like to discuss how we can help your company with our PEO Israel Employer of Record and EOR solutions. In addition, you can also call us at +9714331688.
Israel Employer of Record and Benefits
Israel Employer of Record-By Israel Employer of Record there will be an international workforce is an essential tool for your company's growth. Expansion comes with a few hurdles, though. Managing your team in a single office involves several administrative tasks. Those responsibilities become even more challenging when you have employees around the world.