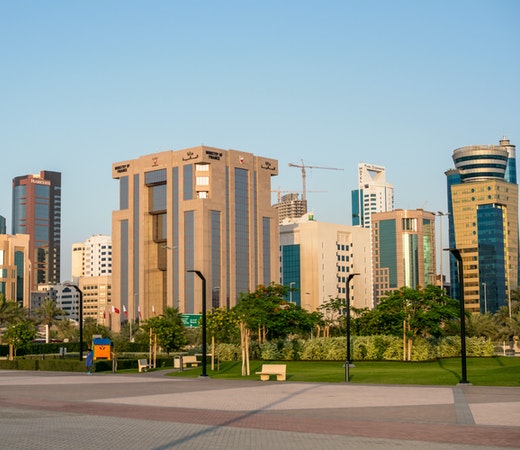 Employer of Record in Libya
Without a doubt, hiring the right person for a job has always been one of the most complex challenges for a company. Indeed, this is especially true now that it is possible to hire people from all over the world. As a result, companies are considering hiring an employer of record in Libya. Therefore, not only companies do have to focus on getting the best-qualified candidate for the position, but also have to comply with local employment laws and regulations.
Libya Employer of Record, Compensation, and Benefits
As you can imagine these tasks are quite complex and can be stressful at times. Hence, this is the main reason why companies are opting for an employer of record. In PEO Middle East, we can help you the perfect Employer of record for your business in Libya
Table of content
Employer of Record services overview
Hiring an Employee of Record for your company
Advantages of an employer of record in Libya
Profile of an Employer of Record in Libya
Main responsibilities and functions of an Employer of Record within a company
Why PEO Middle East is the best EOR service provider in Libya?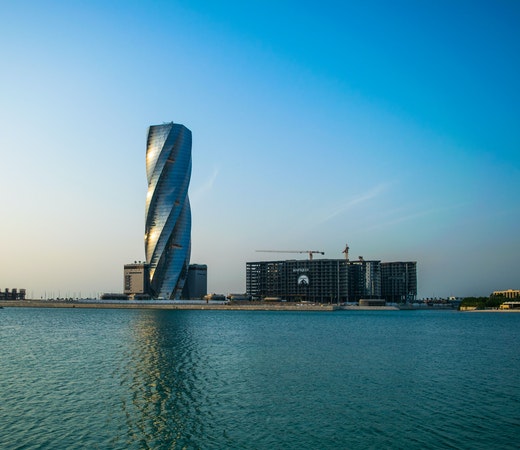 Employer of Record in Libya services overview
An Employer of Record is an organization that hires and pays employees for an indefinite term on behalf of another company. Consequently, this allows companies to work with employees from a foreign country, without having to create a local legal entity. In other words, relying on the services of an EOR allows hiring legally anyone, anywhere in the world.
Nevertheless, an EOR in Libya services are not required if you are hiring freelancers. Additionally, there are several terms to refer to an employer of record. Indeed, they are often called a local employer, a local partner, a back-office recruiter, etc.
Hiring an Employee of Record for your company
Indeed, companies are embracing remote and online work, and attractive markets are opening up around the world. In addition to this, new opportunities for business expansion open up, allowing for the introduction of new members to the team. Unfortunately, this brings legal challenges when hiring international employees, thus, it is where legal employer of record services come into play.
By using an EOR, you can:
Companies can save substantial resources for the core business.
Enables your company to reduce compliance risks.
It Guarantees a great integration process for each new employee.
The actual employer saves time and money by not having to worry about the hiring process and not having to open a new entity in the foreign country of destination.
Provides liability coverage.
Simplifies the payroll process.
Advantages of an Employer of Record in Libya
Besides what we mentioned before about the outsourcing of services, the advantages of hiring this type of company are:
1. Start operations in another country
Consequently, companies have the possibility to start operations in a different country without having to create a new company.
 2. Speed
It allows expansion to other countries to be faster and easier. This is because it will not be necessary to establish the company in these countries.
3. Team of experts in outsourcing
The companies that provide these services have specialized teams in labor matters. This way, it allows them to consider any changes in the rules and laws when obtaining a required work permit.
4. Payroll and tax management
Not worrying about the administrative details and paying them allows them to focus on your core business.
5. Reduce risk
The initial investment in a country will be much lower when having an Employer of Record. Therefore, the risk of loss is highly reduced compared to opening a company.
 6. Experts in the taxation of each country
The completion of payroll and adapting it to the rules and rates of the country will provide greater facilities to companies that hire these services.
Profile of an Employer of Record in Libya
Similarly, the figure of the Employer of Record allows the real employer to be different from the formal employer:
The employer of record exempts the actual employer from the obligation to register in the country of destination.
They mitigate the interpretation by the tax authorities that the actual employer has a permanent establishment at the destination.
The employer of record has its entity in the country where the client (real employer) wants to operate, which greatly facilitates compliance with local laws.
 Main responsibilities and functions of an Employer of Record within a company
An Employer of Record does not always take care of the same functions. These will vary depending on the needs of the company that hires their services. Still, the best employer of record entity typically has a fairly well-defined set of core responsibilities.
Assuming the local responsibilities of setting up a subsidiary
Top employer of record services are legally constituted entities in the country or countries in which they operate.
Ensure legal compliance
It is complicated when a company starts operations in a market other than the one in which it normally operates. For instance, compliance with new rules and regulations is often one of the greatest sources of risk.
Manage the local team or branch staff
An EOR entity acts as an employer and human resources manager for all purposes. Therefore, it implies that the employer of record takes care of everything related to the hiring and incorporation of talent.
Manage the correct payment of taxes
The payrolls are structured by the EOR in a way that they comply with the financial regulations of the local market.
Benefits we offer you in Libya
Professional Employment Organization.
Global immigration.
Payroll outsourcing.
Relocation services.
HR management.
Hiring a remote worker.
Why PEO Middle East is the best EOR service provider in Libya?
Finding a professional employer of record services to ease the HR administration may be quite complicated and stressful. Nevertheless, in PEO Middle East, we have many years of experience in this field. Our platform aims to help you find the right solution for your business in the shortest time possible.
In case you decide to hire a top employer of record in Libya by using our EOR service, you will upgrade your business and obtain results even better than you expect.
Therefore, if you want us to support your business with our expertise, you can send us an email at [email protected], or you can call us at +971 43 316 688.