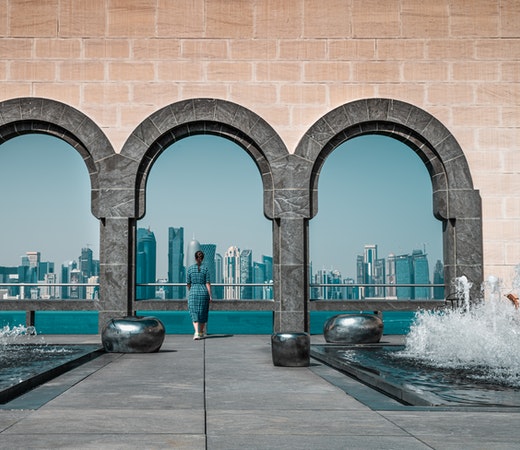 Qatar Employer of Record
Qatar Employer of Record- In PEO Middle East we supply our partners with PEO ,Qatar Employer of Record and EoR services when they want to manage payroll and employ workers without having to establish a subsidiary or branch office in Kuwait. After that, we hire your candidate with our PEO methods making you comply with the different employment laws in the country.
Qatar Employer of Record, Compensation and Benefits
Qatar Employer of Record- In addition, with our methods your candidate can start working in a matter of days, skipping the usual months it takes. After that, the employees are assigned to your workforce, working on your organization's behalf as if they were in-house employees; fulfilling the requirements of the position.
Table of content
Overview
Facts About Hiring in Qatar
Qatar Holidays
Bonuses in the country
Qatar Working Hours
Vacation in Qatar
Sick Leave in the country
Maternity Leave
Severance/Termination
Taxes in Qatar
Health Insurance
Additional Benefits in Qatar
Employment Contracts
Why PEO Middle East is the best option in Qatar for you and your business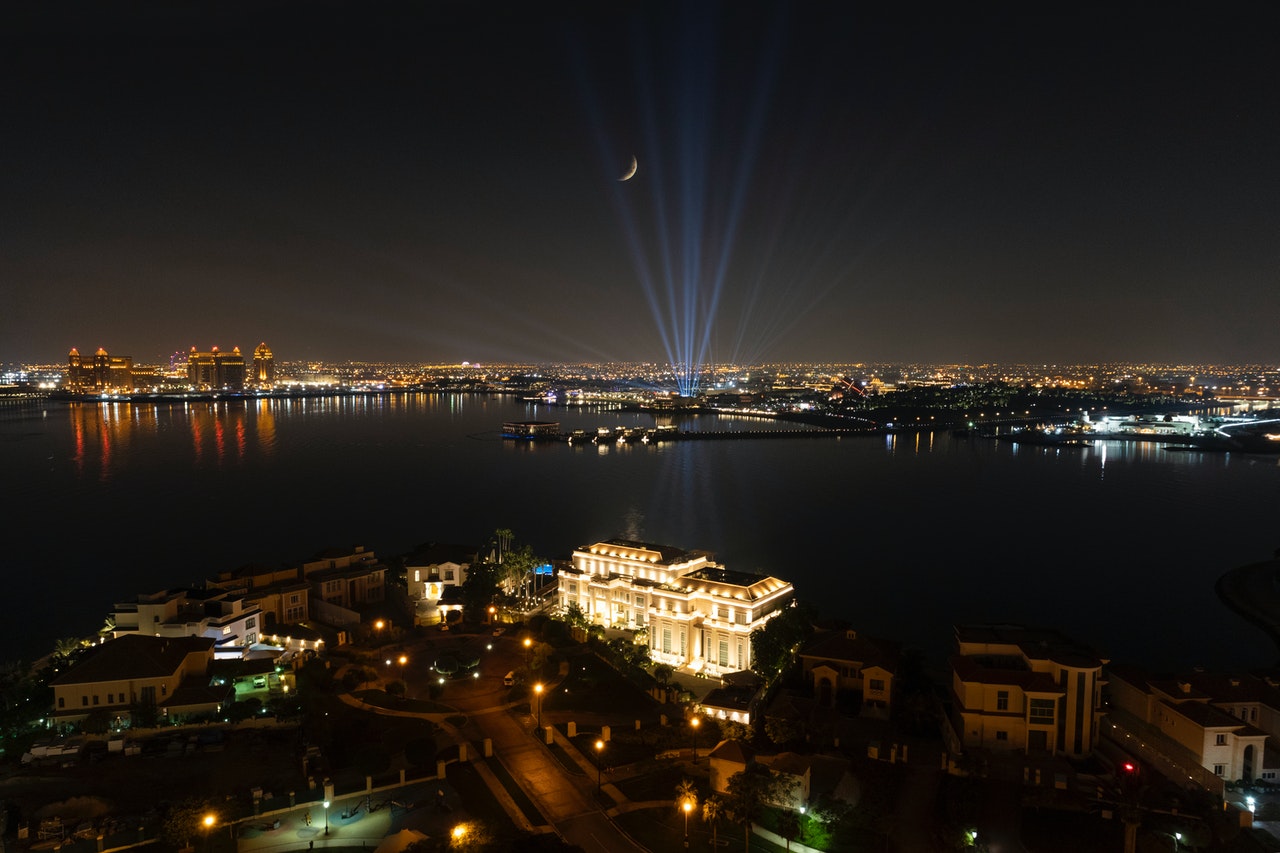 Overview
for Qatar Employer of Record, Our thorough solutions and Global PEO professional services allow our customers to run their business as usual while we take care of taxes, employment management, and HR services. Similarly, as a global PEO specialist, we work with the different best practices of employment contracts, severance and termination, market and mandatory, etc.
In addition, we also keep you apprised of changes in the different employment and labor laws in Qatar.
However, working with us you ensure your new worker is productive sooner, is fully dedicated to your company, and has a better onboarding experience. In addition, you will have peace knowing that our team of experts is assisting you with every new employee. In PEO Middle East, we allow you to access highly skilled workers around the globe, effortlessly and rapidly.
Qatar is a small country located in a peninsula in southwest Asia and borders of Arabian Peninsula in Western Asia. In other words, its area is only 4,000 square miles. Moreover, there are 3 million people residing in the country at the moment and only 10% of them are Qatari Nationals, the rest are ex-pats.
Similarly, you may want to keep the following benefits when you are negotiating an employment contract and offer letters in Qatar:
Facts About Hiring in Qatar
Firstly, approximately 90% of the workers in Qatar are foreign nationals. That is to say, almost all of our partners need PEO and EoR services to sponsor the work permit for workers, and to append the workers on the payroll. This is a usual part of our different services in this beautiful country.
Most importantly, you must confirm the work history and nationality of the employee to confirm our local business can sponsor the visa.
Similarly, when you are negotiating with a candidate with a potential employee in Qatar, clarify whether you will sponsor only the worker's residency and work permit, or if you also must sponsor the potential worker's relative's residency permits. In the same vein, it is common for companies to sponsor residency permits for the employee's spouse and children.
Qatar Holidays
Eid Al Adha and Eid Al Fitr: 3 workdays each.
Independence Day: 1 workday.
National Sports Day: 1 workday.
3 working days specified by the company.
Bonuses in the country
Companies are not legally required to pay 13nth month bonus in addition to the wages in Qatar.
Qatar Working Hours
The maximum of working hours is 48, weekly; that is toy say, 8 hours per day. Similarly, this can be reduced during Ramadan to 36 hours weekly, 6 hours per day.
Vacation in Qatar
Mandatory Minimum: if the worker completed 1 year of continuous service for the company has the right to annual paid leave:
One to five years of continuous service: 3 weeks of paid leave.
Five years of continuous service or more: 4 weeks of paid leave.
In other words, the company must pay before the workers take their annual leave. The compensation amount includes the sum of what the employee has the right for when the day of taking the leave, and the entitled vacation.
Mandatory norm vacation in the country is usually increased to four weeks of paid leave for companies' executives.
Similarly, companies must provide an annual plane ticket to the worker's home country when the vacations arrive. In addition, we recommend you clarify with the workers if plane tickets are provided ONLY for the employee or the entire family.
Pilgrimage: all Muslim workers have the right to a pilgrimage leave without payment of 2 weeks.
Sick Leave in the country
All workers in the country have the right to paid sick leaves after they complete 3 months of service. In addition, they can take up to 2 weeks. However, they must present a medical certificate in order to claim this benefit.
Maternity Leave
Similarly, all female workers have the right to 50 days of maternity leave after 1 year if they worked continuously for the company. That is to say, they can take 15 days before the birth and at least 35 after. However, female workers are eligible to take added time as annual leave or as unpaid.
In addition, there is no mandatory paternity leave, but some businesses offer fathers three to five days of paid leave.
Severance/Termination
There is a maximum probation period of 6 months. A worker cannot take more than 1 probation period with the same company. Likewise, the company can terminate the probation period with 3 days of notice if they feel the workers cannot fulfill their job duties.
Certainly, all workers have the right to end-of-service benefits after they complete more than 1 year of employment for the same company. Therefore, this compensation amount includes the base income and the cost-of-living allowance:
5 years of continuous service: 3 weeks for each year.
The second 5 years of continuous service: 4 weeks for each year.
Next 10 years of continuous service: 5 weeks for each year.
20 years of continuous service: 6 weeks for each year.
This sum includes 7 of the working days of their last day working for the company. However, some businesses pay an amount equal to 1 month of salary for each year worked.
Most importantly, companies sponsoring residency and work permits must carry the expenses of returning their employees to their home country. In addition, the company must ensure the worker leaves the country in 7 days after the exit permit is issued. Similarly, if this period is exceeded, the company may report this violation to immigration authorities or the police.
Taxes in Qatar
Certainly, there is no individual social security or personal income taxes in the country.
Health Insurance
All Qataris receive heavily subsidized and free healthcare. However, ex-pats workers may want to find additional insurance.
Additional Benefits in Qatar
Life and health insurance are usually provided to workers as a benefit in the country.
We recommend you to state if you will provide life and health insurance benefits ONLY for the worker or to their relatives as well. Moreover, in PEO Middle East, we will set up the insurance benefits for the worker as part of your EoR and PEO services in Qatar.
However, the total compensation amounts break into:
Housing allowance.
Salary.
Transportation allowance.
Education allowances in some cases.
We recommend you negotiate a total comp package. After that, the local employment and labor contract may break into smaller accounts as required. In addition, you can negotiate other bonuses and allowances in Qatar, and the government can tax it or not; this depends on the structure.
In PEO Middle East we assist you in every step of the compensation package process.
Employment Contracts
It is a mandatory requirement to write an employment contract in place in Qatar detailing the different terms of benefits, termination specifications, and worker's compensation. Similarly, all employment and offer letters must include all compensation amounts and wages in Qatari Riyal instead of a foreign currency.         
Why PEO Middle East is the best option in Qatar for you and your business
Registering a subsidiary and starting a branch office even to engage a small workforce is a grueling and complex process. That is to say, the labor and employment laws of this country have tough employee protection policies, this requires understanding every step of this procedure and having massive attention to detail.
In PEO Middle East, we make this process simple and easy so you can expand into Qatar effortlessly. However, we can assist you in employing the worker of your choice, ensuring you comply with the labor laws, and handling your payroll and HR processes.
Similarly, our different solutions allow you to focus on your company since you will have a team of experts assisting you every time.
If you want to contact us to discuss how we will provide your business with specialized Qatar Employer of Record, focused PEO, EoR services, and Qatar Employer of Record Services that you can call us at +971 433 1 688. In addition, you can email us via [email protected].
Qatar Employer of Record , Compensation and Benefits
Qatar Employer of Record - An international workforce is an essential tool for your company's growth. Expansion comes with a few hurdles, though. Managing your team in a single office involves several administrative tasks. Those responsibilities become even more challenging when you have employees around the world.