One of the most used marketing techniques in the world of HR is the strong recruitment funnel. This process allows Human Resources professionals to propose search, selection, and retention strategies. Following the candidates until the moment of contracting, as well as in subsequent phases.
In this article, we will explain this method, which serves to place the candidate, and later the employee, at the center of the business, in the same way, that the work of the marketing and sales team revolves around customers.
What is a strong recruitment funnel?
What is the attraction phase of the strong recruitment funnel?
Is preselection important to improve the metrics of the recruitment funnel?
What to do when hiring?
The retention phase
What are the tools available for the HR department to increase your staff in the strong recruitment funnel?
How can we help you obtain more information about a strong recruitment funnel?
What is a strong recruitment funnel?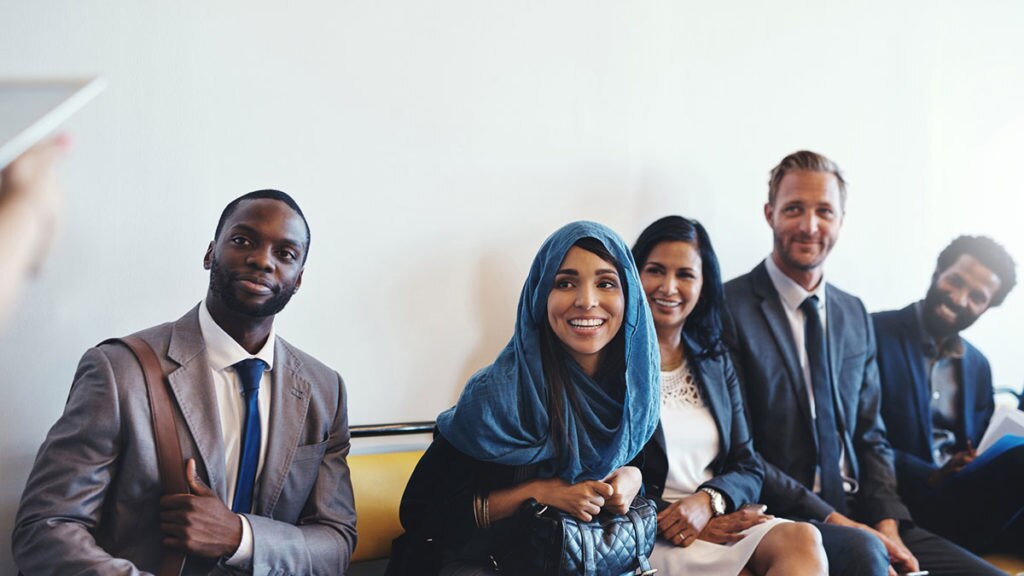 Thanks to a strong recruitment funnel it is possible to optimize the application process. Also, identify the best strategy, use the appropriate tools, and monitor the results thanks to the KPIs.
There are different models for recruitment funnel effectiveness. The one that we present to you below also analyzes the retention period, with the aim of maintaining a correct rotation and increasing the rate of employee satisfaction.

There are other recruiting funnels whose last stage is hiring. It is exactly the same as the strategy of many companies, where once talent has been hired there is no plan to cultivate and retain it.
However, we believe that the recruitment funnel ratio should not be an activity unrelated to Human Resources management. We present you now the stages of the recruitment funnel.
2. What is the attraction phase of the strong recruitment funnel?
Posting a job advertisement is only a small part of what a company can do to find valuable candidates to add to their staff. And your offers must stand out among the many that are published every day in order to attract the interest of passive candidates.
For this reason, it is essential to develop an employer branding strategy, that is, to ensure that the company (brand) is known and valued as a workplace.
The objective of this strategy, which the Human Resources and Marketing departments must develop in close collaboration, is to give maximum visibility to the company through the numerous tools and channels available.
2.1. Employment pages
The company's employment page is the main base of any employer branding strategy. This section must show all the material that describes the culture, mission, and environment of the company.
To capture the interest of candidates, a job page must meet a series of measures. Including clear and attractive graphics, a responsive design that allows easy access from any device, short application forms, etc.
2.2. Multiposting
During the search phase of the recruitment funnel, we want a large number of candidates to read our ads. But, we must be aware that these people visit multiple websites to look for work. To avoid having to manually publish ads in each of them, many companies resort to multiposting of their ATS, which publishes their offers in a wide network of job portals and websites with a single click.
2.3. Company pages
In addition to the employment page, there are other showcases that cannot be overlooked. The goal of the most important pages is to increase the visibility of companies and allow them to transmit more information and "feels" to those who visit them.
2.4. Sponsorships
The search phase can also include payment for sponsorships to highlight the ads in one or more channels in order to get more applications. These tools are above all when the profiles sought are difficult to find, due to the lack of talent in the market or the high level of competition between these professionals.
2.5. Social media
Companies have long learned to manage social networks and use them for marketing and customer service operations. However, employer branding initiatives in these channels are more recent.
2.6. Job fairs and events
Companies today host and attend job fairs not so much to hire on the spot, but rather to build brand awareness and build a pool of candidates (and consumers) for the future. More specifically, participation in university job fairs is useful for people to feel that the company is part of the social fabric and is linked to the territory.
Technology is also making its way in this direction, as it is now possible to organize virtual job fairs or collect CVs in digital format during physical events thanks to ATS. In addition to this, our agency can explain in more detail how to perform virtual onboarding.
2.7. References
One of the main objectives of employer branding is to turn employees into brand ambassadors, people who love working at your company and promote it among friends, family, and acquaintances. If this objective is achieved, we can have a new free and especially interesting application channel.
2.8. Recruitment agencies and headhunters
It is not always possible or convenient for a company to carry out a search and selection process using its own resources. In these cases, you can rely on professionals from recruitment agencies, such as PEO Middle East. If we opt for it, it is most convenient to integrate their work into the company's strategy and processes, for example, asking them to use the company's ATS to track their work.

3. Is preselection important to improve the metrics of the recruitment funnel?
Companies are paying more attention to the pre-selection phase. Formerly it was a phase that was practically omitted since it went from receiving the CVs to interviews in person. Currently, however, digital tools are widely used to get to know candidates better and provide them with constant feedback.
We talk mostly about:
3.1. ATS
Modern ATS provides a wide range of tools that support recruiters in analyzing candidates and taking care of engagement: ad templates for writing quality job offers, personal areas for candidates on job pages, systems automatic and massive communication tools, advanced search tools, automatic selection, etc.
Above all, they allow monitoring of the activities carried out with each candidate. Who goes from being a stranger to a present or future asset for the company.
3.2. Video interviews
It has been the quintessential substitute for face-to-face interviews during the lockdown and is a useful tool in any situation to "meet" more candidates and get an idea of ​​their communication and interpersonal skills. Video-on-demand interviews, in particular, promote engagement, since the candidate can do the interview when they feel most comfortable and in a more comfortable environment. Thus, the youngest especially appreciate this option.
3.3. Tests
Subjecting candidates to tests of various kinds (psychoactive, technical, linguistic, etc.). It is possible to rule out a good number of candidates, rewarding the merit of others. The tests also allow general recruiters to assess candidates based on their specialized competencies before moving on to the crucial interview with the hiring manager.
3.4. Chatbot
Based or not on artificial intelligence, these automatic chats accompany and guide candidates who consult the company's employment page towards the position that best suits them. It is a good option to add to the arsenal of pre-screening tools designed primarily for large companies.
The costs of the engagement phase of the recruitment funnel can be included in the cost-to-hire metric. Depending on the model used by each company.
4. What to do when hiring?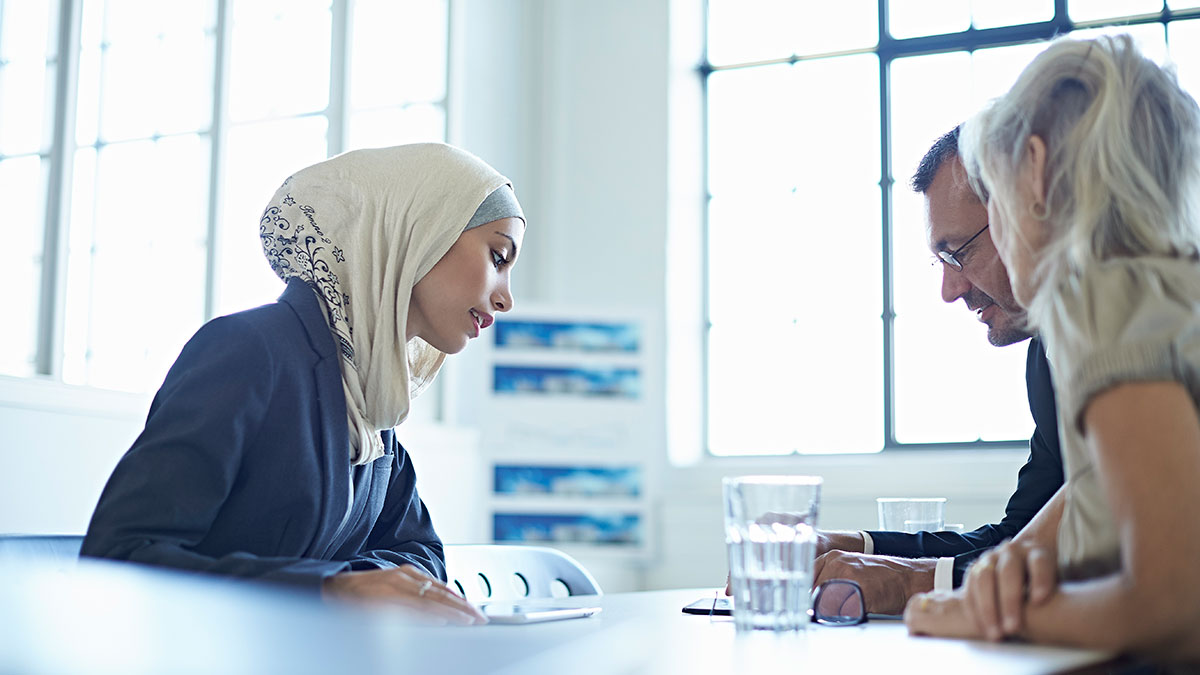 Many selection processes fall apart one step from the finish line when the designated candidate decides to accept another offer. For that reason, the later stages of the recruiting funnel should also be treated with the same delicacy as the earlier ones.
Face-to-face interviews, whenever possible, remain one of the key moments and improve the recruitment ratio, about which much has already been written. But other details can also make a difference, such as an offer letter. If it is well-crafted and tailored specifically to the candidate, it can be instrumental in their acceptance.
Many recruiting funnel models are effective while ending with this phase.
5. The retention phase
As we have already mentioned above, many recruitment funnel models stop at the hiring phase. However, it may reflect the fact that the search and selection activity is poorly integrated with the rest of the human resources management activities.
This is a mistake still made by many companies that, after going to great lengths to recruit top talent, do not pay much attention to nurturing them for long-term retention. It is crucial, therefore, that the logical thread that made the candidate become an employee not be broken, and that all the promises made during the attraction phase are not broken.
For this reason, it is necessary to pay attention to the entry and life of an employee in the company through a solid engagement and development strategy. This increases the value of employees and encourages them to stay in the company as protagonists and participants in the business of the enterprise.
6. What are the tools available for the HR department to increase your staff in the strong recruitment funnel?
6.1. Onboarding
The insertion phase of an employee requires attention since it will influence the opinion that is formed of the company. On one hand, bureaucratic and organizational procedures should be faster thanks to digitalization. And, on the other, opportunities for contact and dialogue with colleagues need to be through a mentor, an extensive training plan, and holding meetings. presentation meetings.
6.2. Training
Investments in training remain insufficient in Spain and are mostly still linked to compulsory training. However, training is the most effective tool for developing employee skills and increasing retention. The use of e-learning methods could allow companies to increase the number of courses without too much impact on the budget. Although the higher performance of blended courses should not be underestimated, as numerous studies show.
6.3. Career path plans
Career plans are a retention tool as they make the employee aware of the possibilities for growth and increased responsibilities. To prepare them, it is necessary to draw a map of the skills needed for each position and evaluate the skills of each employee.
6.4. Wellness programs in the company
Remuneration remains one of the most important factors for staff retention. Thanks to corporate wellness programs, companies can supplement salary with a flexible basket of incentives.
6.5. Telecommuting and smart working
Whether it is a profound review of company processes according to the dictates of smart working or a simple move to telecommuting, today it is difficult to think of a company that can do 100% without this process. In fact, it is one of the benefits that most candidates and employees expect and are unlikely to give up on.
In this phase of the funnel, the reference metrics change radically and measure, qualitatively and quantitatively, the rate of engagement and retention of the staff.
7. How can we help you obtain more information about a strong recruitment funnel?
We are at a changing point. Corporations must broaden their horizons with varied strategies to get the best talent. This will not only help your business by increasing the opportunities for growth but will also contribute to the transmission of knowledge and opportunities. A strong recruitment funnel is of great importance to your company.
PEO Middle East has many years of understanding the knowledge of the advantages of different recruitment strategies. We concentrate on digital talent acquisition for our customers around the globe. We can help you classify, evaluate and recruit the finest candidates anywhere in the world thanks to technology.


Also, PEO Middle East offers professional employment services, human resource administration for your enterprise, and we improve your resources to hire remote workers. To increase the ratio of your recruitment strategies, you can count on us.
Do you want your company to have better recruitment strategies? We can definitely help you! Contact us at [email protected].
Do not forget to send your CV with all your information and job experiences to thetalentpoint.com. Contact us if you want also at [email protected].