Outsourcing is the process by which a company entrusts certain activities to another organization specialized in said task. In this way, outsourcing services can help you handle several tasks that your business needs to complete, such as payroll or HR. As a consequence, you will be guaranteed to have safe processes and save time and even costs.
In this article, you will learn what outsourcing means and why it is so widely used by many businesses today. In addition, you will find some elements that will serve to guarantee the security of the processes entrusted to the supplier. Let us see:
1. What are outsourcing services?
2. What are the main reasons for contracting outsourcing services?
3. The outsourcing services you can request
4. How can you safely outsource your services?
5. How can we at PEO Middle East help you outsource the services you need?
1. What are outsourcing services?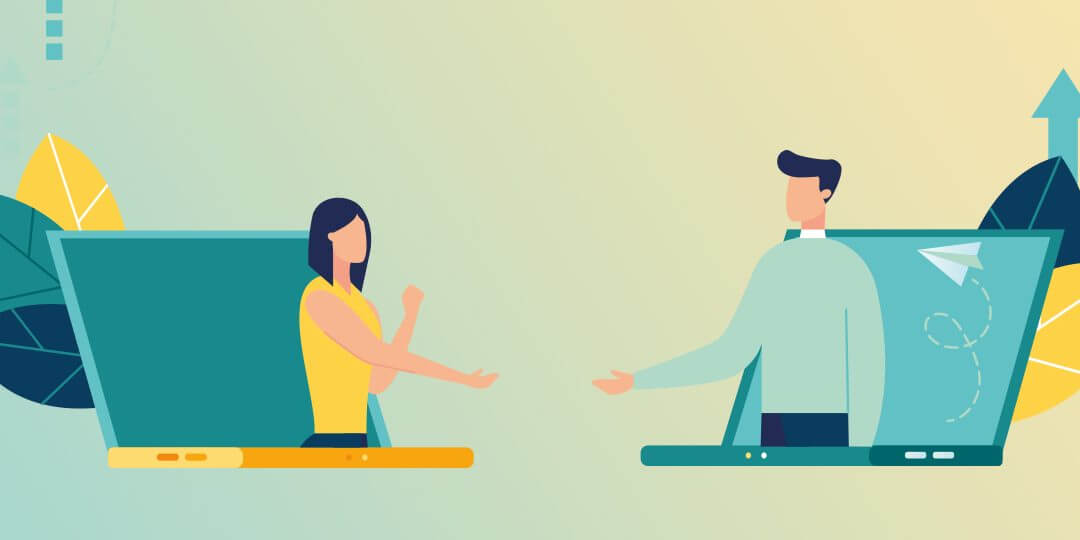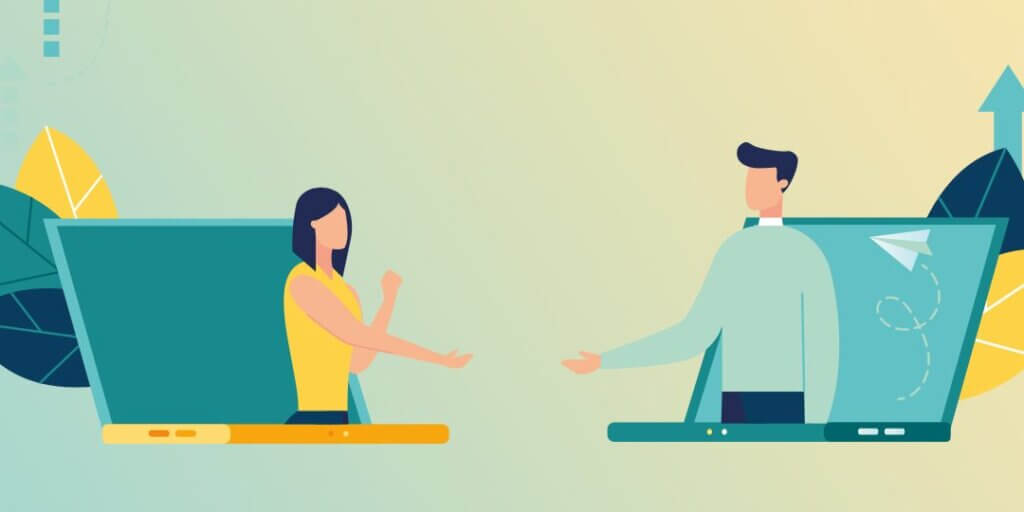 Outsourcing is nothing more than the hiring of a specialized organization to carry out the services that a company needs. For example, with payroll outsourcing, you can have another organization perform this process under contract. In addition, this process is commonly used by companies to reduce the costs of such activities.
Similarly, a company can outsource a wide variety of services, both in a complete plan, or just some of them. Also, this type of service is becoming more and more popular as companies start see business growth. In aspects such as hiring, businesses are allowing a third party to handle the process with good results.

Therefore, many companies choose to outsource many of their services to ease their administrative burden. Likewise, this process helps reduce the risk associated with hiring and other functions. One of the most common is HR outsourcing, with which companies free up a lot of time and reduce costs.
2. What are the main reasons for hiring outsourcing services?
There are many reasons why companies decide to outsource some administrative or managerial activities. These are proven benefits for those businesses that have achieved success with this type of organization.
2.1 Cost savings
One of the primary benefits of outsourcing services is savings in operating costs for your business. At the same time, you get the best possible quality services at a low cost. Likewise, you save on costs related to the activities that you have outsourced, such as administrative costs, energy, rentals, etc.
2.2 Focus on core activities
With a specialized organization performing non-core (yet essential) activities in your business, you can focus on growth. For example, many organizations in the UAE are now able to expand their operations thanks to the implementation of this service. This is because, with the expansion process, they can take their focus from activities like recruiting. With these solutions, you can direct your efforts to more important tasks for the business, while obtaining quality in your outsourced activities.
2.3 Increase productivity
With HR outsourcing you can free your department from the most complicated and time-consuming activities. In addition, with these services, your company can invest its time in other operational activities, increasing productivity.
2.4 Maintain operability
With the subcontracting of services in certain periods (holidays, audits, taxes, etc.) you can count on additional resources. This will allow the designated activities not to stop, guaranteeing the continuity of the company's work. In addition, this can be done in specific periods, for a limited time, and at a low cost.
2.5 Subcontract when necessary
If you need to carry out certain activities at a certain time, you do not need to make considerable outlays. Instead, outsource activities that you need to accomplish within a certain period. In this way, you will not need to invest in a large team to carry out these activities in a short time.
2.6 Maintain or regain operational control
Poor management in specific areas, or departments that do not have much control, can cause unforeseen challenges and costs. In these cases, to avoid this type of inconvenience, it is best to hire outsourcing services. For example, when you have a department where you have not seen the expected results, you can choose to outsource it to these organizations.
3. The outsourcing services you can request
There is a wide variety of activities that your company can entrust to an external organization. In this case, you can establish them in the contract you sign with these providers, oriented to what suits you. Below, you can see a list of services that you can outsource.

3.1 Accounting outsourcing
Accounting is a time-consuming process that must be done with accuracy. Many small companies are increasingly outsourcing accounting activities because of how practical it is. For example, you can save your employees time, as well as get accurate accounting processing.
3.2 HR outsourcing
Any of the Human Resources functions of a company can be outsourced to a specialized organization. In addition, these companies are great for recruiting anywhere you want to recruit. For example, they can take care of the selection of the right personnel, and background checks, among other tasks.
Additionally, with these organizations, you can obtain better benefits and compensation for the workers of your company. In the same way, you can maintain legal compliance in the region or country where you are hiring employees. For example, companies in the UAE no longer have to stay aware of every new change in the UAE Labour Law. Instead, they can handle this responsibility to experts.
3.3 Preparation and filing of taxes
This is another process where you need to be very precise and detailed, which is very time-consuming. In addition, it involves a lot of skill from the employee or the team in charge of it. For this reason, and others, it is common for businesses to decide to entrust this job to a company specialized in this process.
Additionally, the costs of these services are standard and it is easier to outsource your tax services.  
3.4 Payroll outsourcing
Internal payroll, even if you have few employees, can be a process with a certain level of difficulty. This is due to the accuracy required and the necessity to prevent payroll mistakes. However, as your business grows, this process becomes more complex. In addition, as in other detailed processes, it must take up a lot of time, which is saved with outsourcing services.
When you choose the right provider, you will get quality services at a low cost. Thus, you will get accurate payroll processing, with all that this important activity entails.
3.5 Hiring of employees
Sometimes it is difficult to find the right workers for the openings you have in your company for various reasons. From the job posting process to interviewing, it can be -to a certain degree- complex. For these cases, HR outsourcing services are also useful, as they handle all this for you.
In this way, you can be sure to get the employees you need with a refined process according to your requirements. This saves time and much of the cost of the candidate search, review, and hiring process. Moreover, these providers have a database, which means that they can access suitable applicants more efficiently.
3.6 Staff training
It may be that a company wants to improve the skills of its employees, but does not have the right staff and resources. For this reason, you must seek the appropriate means so that you can have more qualified staff, and outsourcing is the solution. Here are some reasons for this statement:
You need to have a team that is aware of the legal requirements of discrimination, harassment, and equal opportunity.
You do not have qualified or certified personnel for training on various topics.
Requires your staff to be trained in updating systems or processes.
Also, you must be clear about all the labor regulations that your company must comply with and that can be overwhelming. However, there are training programs that offer the best quality for your company to comply.
4. How can you safely outsource your services?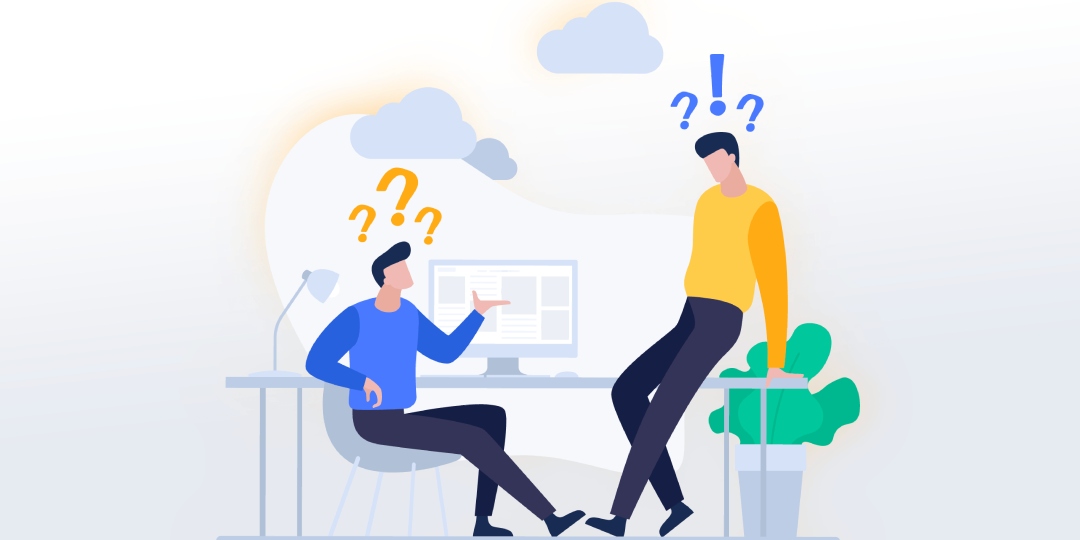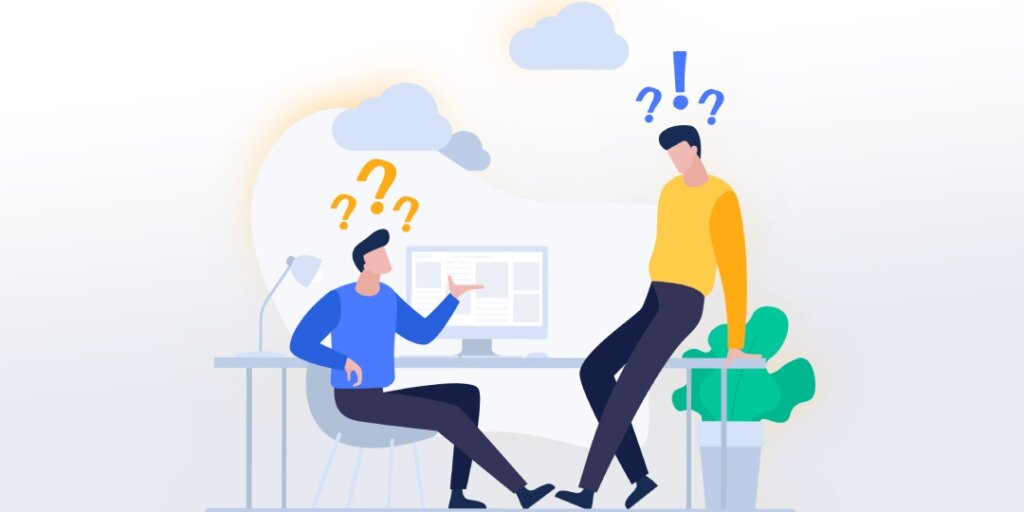 It is not enough to need to outsource certain services such as those mentioned above, you must do it safely. In this way, you avoid any of the problems that cause doubts to business owners when outsourcing. You can follow the recommendations below for, for example, payroll outsourcing.
4.1 Select the right services provider
The first thing is to find the right service provider: the one that offers you a good service and good security. Therefore, the outsourcing organization that you want to hire has a strict security policy. In addition, this includes the guarantee of keeping your data under strict controls so only a few can access it.
4.2 Set your security policy
Another important point is that your company must have a sound and rational security policy. For example, this may include a classification that defines which data is common and which is sensitive. In addition, it must establish all the rules and guidelines that it considers necessary to protect each aspect of the agreement.
In this case, you need to include stakeholders, including managers and employees in your organization. Also, enforce these policies through database monitoring and layers of protection for them. You will have the security of being able to comply with the rules you have established, keeping the information protected.
4.3 Verify that technology enables prevention
The technologies offered by the outsourcing services provider must be able to offer adequate prevention. For example, you need to know if the organization you want to hire has technologies that control the flow of data. Similarly, verify that the software available from your provider can keep your information confidential.
4.4 Allow the education of your employees in data management
All of the above can fail at some point if your employees do not handle data well, for example, if they do not perform a periodic data cleanse. Therefore, a services provider should allow your employees to receive appropriate education regarding this process. Consequently, with these measures, you will have another level of protection in the event of any inconvenience.
4.5 Avoid information leaks
This is also related to the security policies that you implement in your business for the relationship with the supplier. You must have a provider that is constantly monitoring digital media to prevent information leaks. In this way, it ensures that the information remains confidential and prevents misuse.
4. 6 Audit security processes and systems
To make sure that everything is working as it should, you must monitor and audit the entire process. This process must be carried out periodically, guaranteeing that you are getting what you signed up for. Also, with this, you can certify that the outsourcing is safe and effective.
At the same time, performing this check consistently will allow you to identify any issues that may be occurring. Also, you can identify the vulnerabilities that may exist with the software, database, or devices. As a result, you will strengthen these systems along with the provider. 
5. How can we at PEO Middle East help you outsource the services you need?
The outsourcing of certain services is nothing more than hiring a third-party company to carry out the activities you need. An example of this is payroll outsourcing, in which this process is efficiently executed by an organization. The benefits you can reap are numerous and are causing companies to outsource more frequently.
In this sense, our organization is a specialist in handling several HR services that your company must complete. We have the best specialists in Human Resources management with proven success and quality in the market. Also, if you need the best Employer of Record for your hiring requirements, we are ready to assist you.
On PEO Middle East, we work for you. Our agency's goal is to bring success to diverse organizations across our region, whether they are small, medium, or even big. Thanks to this, we are proud to recognize our achievements as a key element in the growth of our clients' companies.
In this way, we invite you to learn other services we offer:


Do you wish to receive more information regarding outsourcing in the Middle East? Do not wait to get in touch with our specialists by making a call to our number +971 43 316 688. We also leave at your disposal our email [email protected] where you can write to us at any time to share any concerns you may have.
Do you want to work in a renowned company in the Middle East? Send your resume specifying the type of position you are looking for to [email protected]. Additionally, on thetalentpoint.com, you can see the list of companies and jobs currently available.