You can hire residents or move current employees to the new office location if your firm is thinking about going global and developing additional locations or branches in several nations. When you have seasoned team members who are familiar with your industry and can act as mentors to ensure the success of the new overseas offices, hiring immigration services can make sense.
In this article, we will explain in detail everything you should know about immigration and relocation services. Before moving your team members abroad, companies that are relocating staff should take a few factors into account. When it comes to paying taxes, paying employees, and providing benefits, you must abide by the laws of the new nation. Now, consider our employee immigration guide before relocating employees to a new place.
Why do businesses transfer employees across borders?
What distinguishes a worldwide migration from a local relocation?
What is required for a corporation to migrate personnel abroad?
Additional tips for international immigration and relocation
How will your business handle international travel?
How can we help you receive more information regarding immigration and relocation services?
1. Why do businesses transfer employees across borders?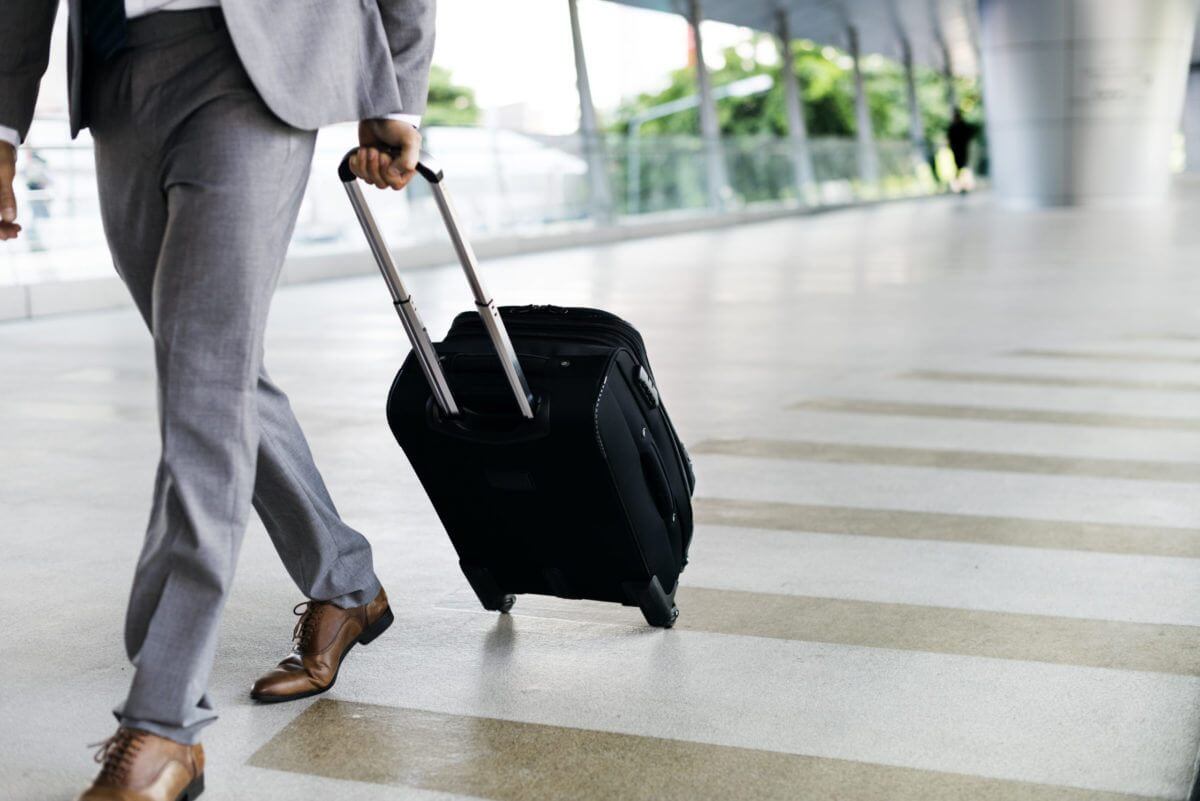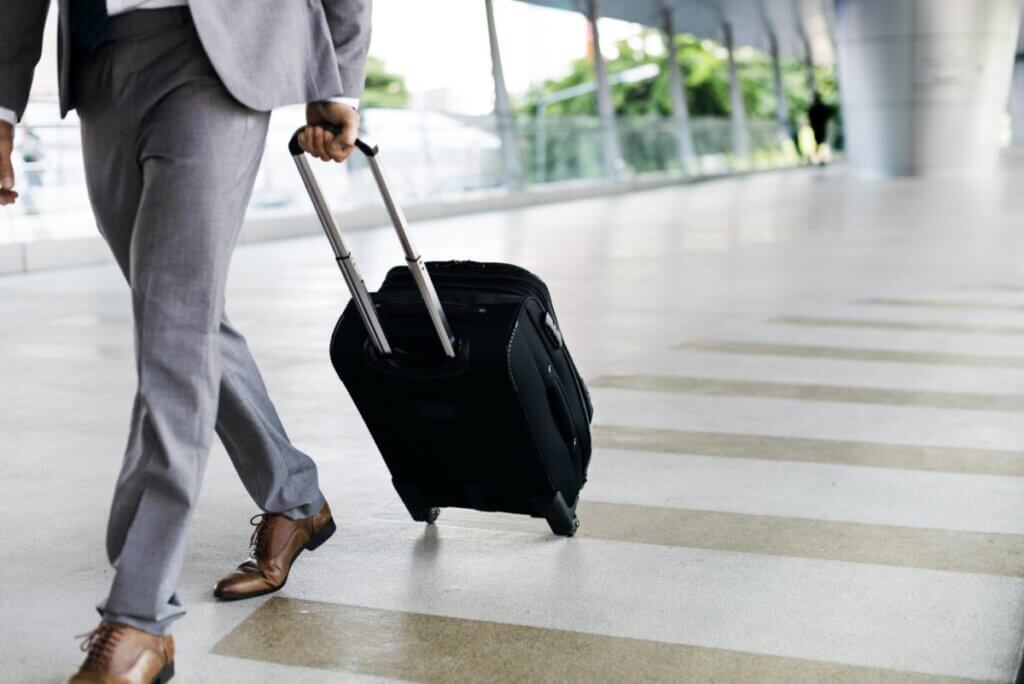 Why should businesses send team members abroad when anyone can communicate with people from all around the world instantly? Employers choose to relocate employees for a variety of reasons, and doing this offers several advantages.

The fact that a competent and experienced team member is assuming a leadership role at the new workplace is one of the primary reasons a business could choose to move a manager or other senior-level employee to a new foreign office location. The time it would take to find employees who reside in the new area is also saved by relocating an existing employee.
A business can test the waters of the international market without committing to hiring locally. They achieve this by sending current team members to a new nation. The business can always ask their employees to return if things do not work out in the new country. Another choice is to temporarily transfer current workers to the new market. They could impart knowledge to local staff members about the company's goods before wrapping up their work and departing for their home nation.
International employee relocation and immigration services can improve your company's chances of success in its new location. The company's operations may be completely understood by employees. However, they probably still have plenty of things to learn about the customs and expectations of the new nation. Corporations can have a better understanding of how things operate in a given country when they transfer staff there. In this way, team members can more effectively adjust their company's service or product to the new market. This is by seeing firsthand what the cultural expectations and conventions are.
2. What distinguishes a worldwide migration from a local relocation?
International relocation is comparable to domestic relocation in many aspects. Both call for staff members to relocate and pack up their homes. However, there are some significant distinctions between the two of them, and these can be problematic for both employers and employees. Relocating an employee abroad differs from doing so domestically in a number of ways, including:
Requirements for visa processing and work permits: If your business is sending people to another nation to work for you, they must have the correct visas and work permits for that nation. If you intend to work overseas, a tourist visa will not be adequate. You do not need to concentrate on immigration services or make sure employees have the necessary papers when your company moves staff from one office in your home country to another.
Costs: Relocating personnel abroad can be more expensive than doing so domestically. Depending on the destination and airfare for the employee, travel costs may be substantial. The price of transferring your belongings is another factor. Given the expense of customs, international shipments may be more expensive than domestic shipments. Giving expat staff a relocation stipend so they can purchase furniture when they get to their new workplace might be more profitable.
Linguistics: You might need to take the language barrier into consideration depending on where your firm is expanding to. When employees relocate to your home nation, language barriers are less likely to be an issue. The pool of candidates from which you can recruit staff may be fewer due to linguistic difficulties. 
2.1 Taxes
Depending on where an employee moves domestically, they may owe a different tax. As an illustration, the United States has states where there is no income tax and states where there is. When employees go abroad, tax differences are likely to become more noticeable. To avoid issues, employers should be sure to withhold the appropriate amount and kinds of taxes from their employee's paychecks.
2.2 Support
Moving abroad frequently results in a more significant change in a person's life. Both the contrasts in their personal lives and the differing requirements at work require adjustment. They can have uprooted their family or be separated from their wives while abroad. In any event, employees frequently require more assistance when relocating abroad than when doing so domestically.
3. What is required for a corporation to migrate personnel abroad?
It takes some planning and preparation to relocate staff to a new workplace abroad. Your business must decide how to assist transferring employees and how to select which staff to send abroad. Additionally, the consent of the moving staff is required. People who relocate reluctantly are far less likely to succeed in their new positions than those who move willingly.
A relocation policy and an employment contract are the two items your firm needs most as you open offices abroad and begin migrating employees. This applies to the following locations:
3.1 An Internation Relocation Policy
Make a relocation policy before deploying staff members abroad. The policy can outline the team members' international relocation and immigration services that your business will offer. What components of the relocation process staff are required to undertake should also be specified. Consider the following when drafting the policy:
Accommodations: In order to live in a new country, your staff may need to sell their current residences. The kind of help your organization provides to people might be outlined in your relocation policy. Will you, for instance, assist in putting employees in touch with real estate brokers so they can list and sell their homes? Can you put employees in touch with rental management businesses if they want to keep their homes? It can be difficult to locate a rural home. If employees arrive without a place to live, your company can think about providing them with temporary housing and help to obtain one.
Employee paperwork: Moving staff overseas can result in a significant amount of paperwork. Will someone from your business be on hand to assist in ensuring that workers have the visas, work permits, and other documents they require to begin working and settling into their new position?
Adjusting and settling in: For workers, relocating abroad might be a culture shock. Think about the services your company will provide to aid clients in acclimating to their new surroundings. Will you pay for your team members' language lessons if you deploy them to a place where their native tongue is different from yours? Will there be someone on hand to guide recently transferred staff through life in their new country? How much money will your business set aside to cover housing costs, moving costs, and installation?

3.2 A contract and agreement with employees
The secret to a successful international relocation is ensuring that employees want to relocate overseas and are aware of every step of the procedure. Just as your business might have required employees to sign contracts as part of the onboarding procedure, it is crucial that they do so before leaving abroad. The following must be in the employment contract and agreement:
The assignment's time frame: The length of the employee's overseas employment, such as a month or a year, should be specified in the contract. You must specify if the contract is for an endless amount of time.
Role expectations: When moving abroad, employees may be given additional duties. The contract should specify what is expected of the employee, their duties, and whom they will be supervising.
Wage and benefits: Depending on the labor laws and requirements of the new country, sending employees to work in another country may result in a change in their salary and a different benefits package.
Termination procedures: What happens when an employee decides they no longer want to work for your firm or when you need to let them go? Depending on the nation in which you employ your workers, there may be different procedures to cancel a contract legally.
Role of the Employer in Relocation: What kinds of assistance your business will offer employees during the relocation process should be specified in the agreement. Included in this might be the amount you will pay to cover moving costs if you will pay for training or cultural support after they arrive, and whether you will also assist your family members with moving.
4. Additional tips for international relocation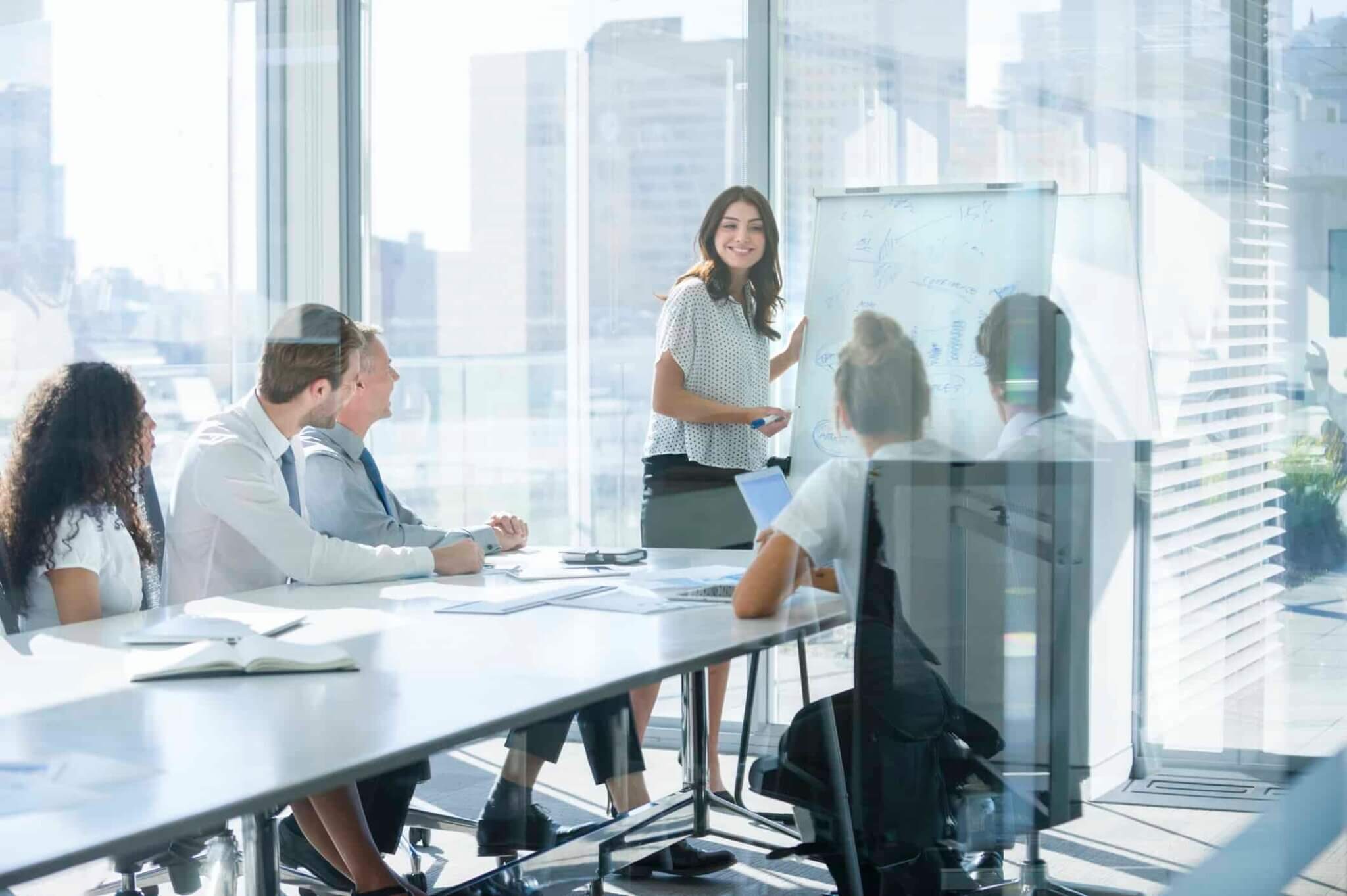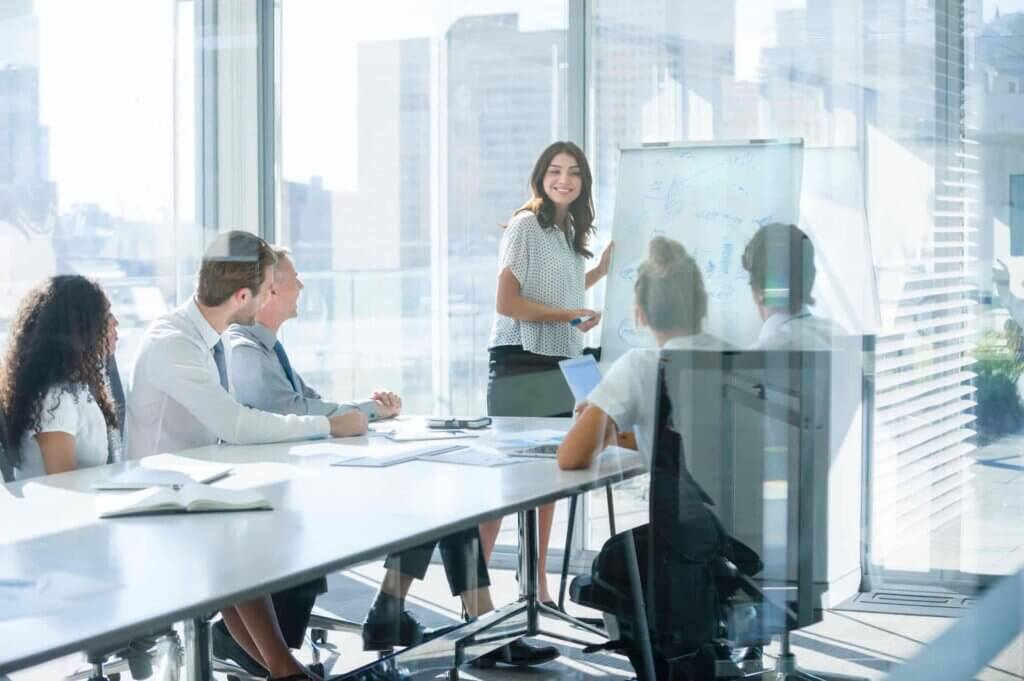 Your team members' ability to live and work overseas will have a significant impact on how effectively your global immigration project turns out. What you can do to assist staff in adjusting to their new environment is:
Ideally, you should allow your employee some time off to acclimate to their new residence or to search for a permanent residence after they arrive. The worker might also require time to adjust to their new time zone depending on where they are going. Give workers a few days or a week of paid vacation time so they can become used to the area before commencing work.
Introduce new hires to existing team members. If new hires are joining an established team in a foreign nation, organize a meeting to introduce them to their new colleagues. A welcoming lunch or dinner might be scheduled soon after you arrive. Additionally, it could be beneficial to connect recently relocated staff with a local contact. Local staff members can direct new team members' questions and provide navigational assistance.
Maintain contact with employees. Have a representative from the relocated employee's home country check in with them periodically to see how they are adjusting and to provide assistance or direction as necessary.
Request feedback from relocated employees on the procedure. You could want to ask them for feedback shortly after they arrive, midway through their task, and after they have finished. Your suggestions will help future relocation services.
5. How will your business handle international travel?
There are many advantages to transferring bright workers abroad. However, the costs of relocation services might be prohibitive for many businesses. Companies may find it more challenging to transfer staff across nations if visa requirements change. Or if there are restrictions on who is eligible for a work visa.
Using a worldwide hiring platform is one approach for a corporation to get rid of the high costs and additional difficulties associated with overseas relocation. It is a simpler approach to handle incorporation, allowing your company to launch operations in a new nation in days as opposed to weeks. Your business can save the expense of transporting staff members abroad by using a global hiring platform to hire locally in a new nation.
6. How can we help you receive more information regarding immigration and relocation services?
A remote work visa enables an individual to do business from a location other than where their company is headquartered. In order to boost local economies, many nations also opted to develop programs for these employees. The majority of the time, the conditions include things like payment for the service, confirmation of a minimum income, etc.
We can make the process simpler and faster if you wish to provide your employees with a remote work visa. We also have the best Professional Employer Organization services for your Middle Eastern hiring needs. Similar to this, we offer you support with the best international immigration services and any related processes.
To learn more details about each one of our services, make sure to check out our:
On PEO Middle East, we create stories of success. With our experienced team, each time more company owners can protect their businesses. By allowing us to take care of an extensive range of duties, companies can focus their attention on their core activities. You can too become part of our story; reach out to true specialists.


Would you like to learn more about PEO Middle East's immigration services? You can always contact us. Do it via email at [email protected], and we will gladly offer you the most detailed information regarding our services, pricing, packages and deals.
If you are a professional looking to expand your horizons, visit thetalentpoint.com. On this platform you will find the most excellent job offers from diverse businesses across the region. You can also send your resume to The Talent Point via email. Make to attach your cover letter and submit it at [email protected].